EXCLUSIVE
Ryan Seacrest Has Found The Next Kim K., Says Source: She's 'TV Gold'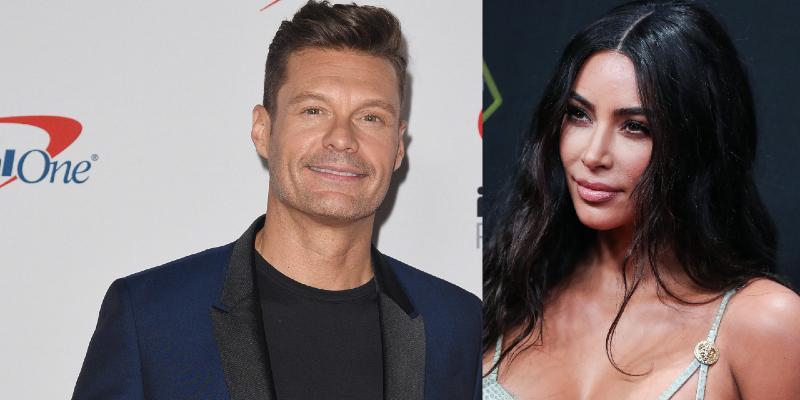 Ryan Seacrest is the man who discovered the Kardashians and believed in their TV magic long before anyone else did. Now, the television host thinks he has struck gold again by finding TV's next big reality star — Lola Consuelos, aka Kelly Ripa's daughter.
"Ryan is a TV genius, and he knows talent when he sees it," an insider exclusively tells OK!. "For some time he has been thinking about how great Kelly and her brilliant family would be on their own reality show, but it wasn't until the entire family shot a magazine cover together, and the chemistry and sheer joy they all exuded was obvious — that was the moment Ryan knew he had found the next Kardashians."
Article continues below advertisement
KELLY RIPA RESPONDS TO TROLLS ABOUT HER APPEARANCE ON 'LIVE!' SHOW
"The tricky part is convincing mom and dad that they should do this," the insider adds. "Kelly is a huge fan of reality TV but has never wanted to do it herself, however, if Lola and her brothers are into it, there is a much better chance of getting mom and dad to agree."
The mother-daughter duo would be perfect on the small screen since they "are super close and are always joking about fashion together," the source explains. An added bonus is Ripa's husband, Mark Consuelos, who "is built for reality TV."
"Mark shirtless each episode is enough to make the show a huge ratings hit alone," the insider dishes. "Add to that two handsome sons: Michael, 23, and Joaquin, 17, and you can just smell the TV gold."
KELLY RIPA EXPLAINS WHY SHE DECIDED TO QUIT DRINKING
As brilliant of a producer that the 45-year-old is, his friendship with Ripa and her family means more to him than anything else, the insider reveals.
Article continues below advertisement
In August, Ripa, 49, and her family gave a hilarious interview to PEOPLE magazine. Not only did Lola reveal she hates when her mom posts thirst trap photos of her dad, but the actress also dished on her close bond with her daughter. "If I could pull off your clothes, I would in a heartbeat," the Live With Kelly and Ryan star gushed to her kiddo. "You've got the chicest sense of style and you wear everything with confidence." The mom of three also complimented Lola's "own individual style," saying: "I just think you rock it."
KELLY RIPA SHOWS OFF HER TONED FIGURE IN A BIKINI ON THE BEACH
Meanwhile, Seacrest and Ripa — who started hosting their talk show together in 2017 — are very close off-screen, too. In fact, the two used to go on double dates together, and it seems like Seacrest and Mark get along great. "He loves you too, so much," the blonde beauty told the radio host. "It gives Mark such a sense of satisfaction to just chill with another dude."
We're totally here for this collab!