NEWS
12 Reasons Katrina Campins, Star of Hot Listings Miami Is My New Girl Crush, Role Model and Best Friend at the Same Time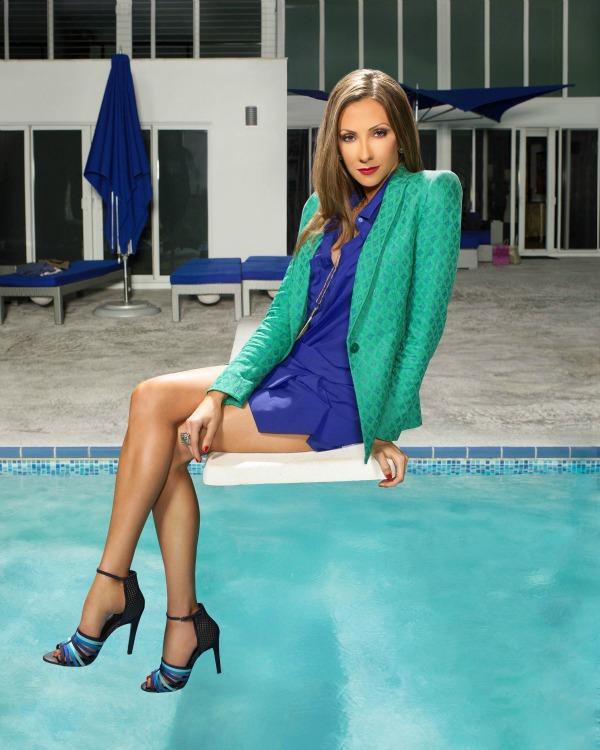 Katrina Campins is front and center tonight on Style Network's Hot Listing Miami and there is no better woman to lead the charge. She stopped by the OK! offices to chat about the show, celebs and of course her love life. Because that's what best friends do! Oh, did I mention we're best friends? It sure feels like it! While I may not be selling multi-million dollar homes on the reg, I can relate to her quest for love and a nice glass of whiskey.
Article continues below advertisement
OK! News: Beyonce's Mrs. Carter Tour is hair and mind blowing
Here are the 12 reasons you will also feel like Katrina Campins is your new girl crush, role model and BFF rolled into one:
1. She does karaoke with Bill and Giuliana Rancic.
That's right, she stayed in touch with her cast mate on The Apprentice and they remain good friends to this day! In fact, he wanted to have her on Ready for Love but Katrina says she was the type that "would not show her personal life on TV." Well, let's just say she's had a change of heart and we are SO thankful for that! Hot Listings Miami premieres tonight right after Giuliana & Bill on the Style Network and not only will we see her running the Miami real estate world, she let us all the way in to her personal life and will be showing what it's really like to be looking for The One.
Oh and about that karaoke? When she hit the town with G&B in Chicago, she says Giuliana grabbed the mic while Bill sat back lovingly and said "You're not getting that mic out of her hands!"
2. She's hopeful for love.
And that's not an easy place to be! Ask anyone who's ever been on an OKCupid date before. Oof. S
he's looking for her own Bill Rancic and she's got a great mentality to find it! She's that friend that tells you to keep your head (and heart) up because a good one could come along at any moment.
Article continues below advertisement
OK! News: 5 new songs you need to know
3. She works with her ex-husband everyday.
Could you imagine seeing an ex every day, let alone having to work with them in such a high pressure job? "People are shocked", Katrina said, but they have a great working relationship. We give her tons of credit for that!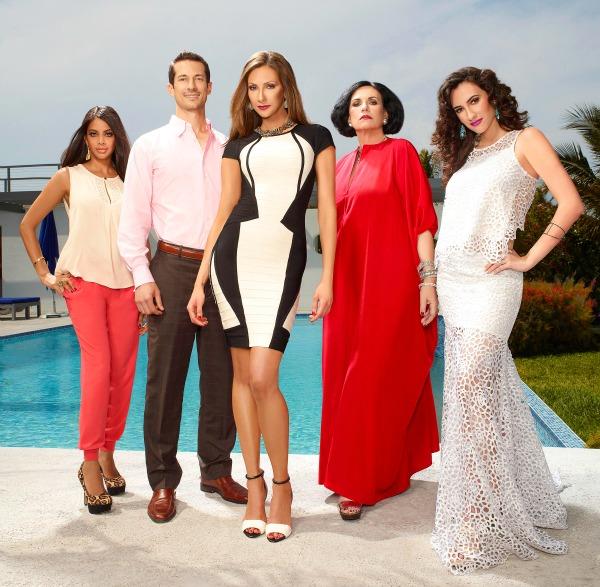 4. She's been going to the same nail salon for 16 years.
"Talk about loyalty!" she laughed. And it's not just right down the street—Katrina is happy to drive out of the way to treat her toes. "I always tell men, if you want to understand women, spend a day at the nail salon!" She is right about that one!
OK! News: Why Rebel Wilson has an edge in Hollywood
5. Her zen room sounds like the best place ever.
When she needs to unwind after a long day, she hits her zen room which sounds like maybe the best place in the world. "I light candles, have a glass of whiskey and a good book" Katrina said, describing the most ideal night in.
6. She taught Nike a thing or two!
When she spoke at a conference at Nike (impressive in its own right), she explained to the crowd that she's not competing against anyone else. She's competing against herself, and pushing herself to be the best she can be everyday. Has Nike put that on a t-shirt yet because I'd like to buy one.
Article continues below advertisement
OK! News: SJP's love letter to her husband!
7. It's all about the branding, baby.
It's one of the most important lessons she learned from her time with Donald Trump on The Apprentice and something she has not only already mastered, but still keeps in mind every day. Hey, she's got us addicted to her new show and it's only just starting!
7. She's not interested in working with people who take themselves too seriously.
Sure they might be shelling out millions on a new home but that doesn't mean they can't have some fun. She works hard, but she knows how to relax even harder. "No itineraries!" she says of her vacations. The only rule? "Flip flops and sweatpants."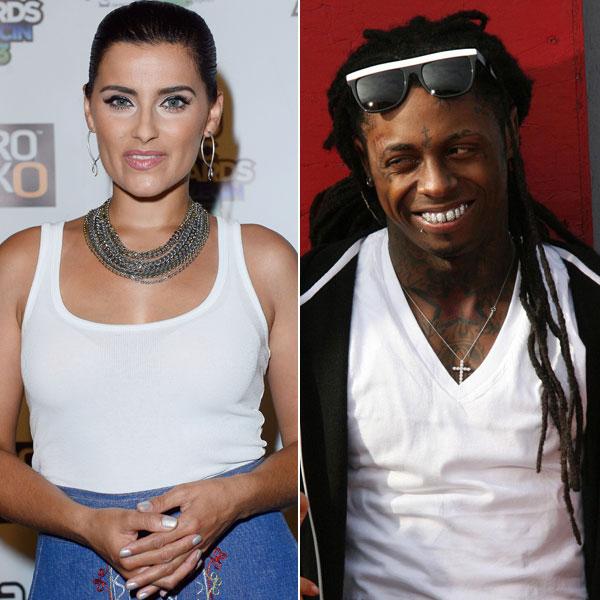 8. Lil Wayne is part of the family and calls her mom "mama".
Her clients truly become her family. Seriously, I might buy a house just so I can be her friend. Lil Wayne and Nelly Furtado are among the celebs that have become family too her, and they aren't alone. She even had to get rid of the lounge at her office because people would want to hang around all day!
Article continues below advertisement
Photos: Best shirtless celeb selfies!
9. She drives a Jeep, and can't wait to see your reaction to that!
She's not all about the flash, and loves to see clients' faces as they get in her ride. She might be taking them to see a pimped out condo on the beach, but they've gotta be up for a fun ride with their hair blowing in the wind on the way there. Anyone that's going to be a snob about it? Not for her.
10. She's seen it all when it comes to real estate but the one thing she wouldn't mind?
A movie theater in her house. From helicopter pads to bowling alleys, Katrina has sold properties with some of the fanciest amenities around, but at the end of the day she wants to hang with friends and family at home. And maybe some popcorn.
Photos: Today's best celeb pics!
11. She's ready to show her feminine side.
Article continues below advertisement
What? That hot girl in the pretty dress and heels? She's so feminine! She thought so too until the producers of the show had to tell her "You are hard!". Each week you'll get to see her open up, and even calls being vulnerable on TV "freeing".
12. She owns her success.
It's the reason she's so excited for Hot Listing Miami! She's worked her way to the top and is hoping to inspire others. "Sometimes people are more scared of their success than failure" Katrina explained. On the Style Network series you'll see her be a boss lady and own one of the biggest real estate markets in the country. On the flip side? You'll see her struggle with finding love! Selling mansions during the day, looking for Mr. Right at night.
If anyone can do it, Katrina can.
Tune in tonight for Hot Listings Miami on the Style Network at 9 p.m. ET!
Who is your girl crush, besides Katrina? What quality do you admire most in a girl crush and BFF? And most importantly, where is your favorite spot to hang out in Miami? Tell us in the comments below or on Twitter @OKMagazine.