NEWS
5 Shows To Watch Tonight Like Glee, Grey's Anatomy and More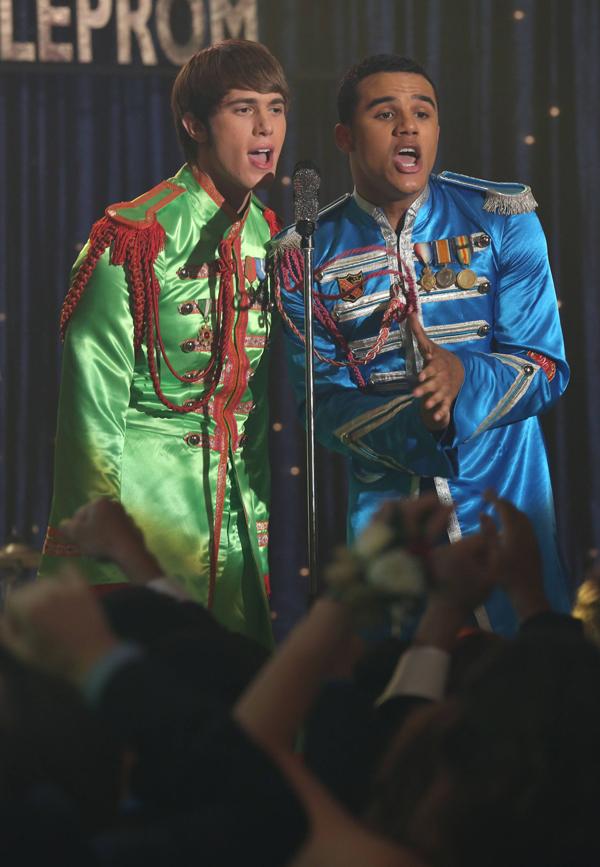 We know we've been saying this all week long, but this week is really cray cray in the TV premiere department. Tonight is no exception, with season debuts from Glee, Grey's, plus a few new series you'll wanna start watching. Details are below!
Watch: How to Watch Scandal's First 2 Seasons in 7 Minutes or Less
Eat Drink Love. 7pm on Bravo. Tonight's season finale focuses mostly on Nina, who is under pressure to cook a meal that can make or break her career. Good luck, lady!
Article continues below advertisement
Photos: 5 Amazing Uses of Honey in Popular Culture
Glee. 9pm on FOX. Pretty sure everyone's gonna "Love, Love, Love" the first ep of season 5, which features Beatles music and Demi Lovato's debut as Santana's new girlfriend. Soooo excited.
youtube=https://www.youtube.com/watch?v=EZKwH-2tz0U&w=480&h=360
Grey's Anatomy. 9pm on ABC. One thing every Grey's fan knows about Grey's—the season premieres and finales are beyond intense. Hopefully we'll find out in the two-part season premiere tonight if (spoiler alert!) is really dunzo.
OK! News: Which Breaking Bad Star Will Appear on How I Met Your Mother?
The Crazy Ones. 9pm on CBS. Kelly Clarkson guest stars on this brand new comedy where Robin Williams and Sarah Michelle Gellar play a father/daughter duo who work together in advertising. Here's a preview:
youtube=https://www.youtube.com/watch?v=pWEL-FqBW0o&w=640&h=360
Michael J. Fox Show 9pm and 9:30pm on NBC. Michael makes his big return to primetime tonight in his new series about a guy with Parkinson's Disease who's adjusting to getting back to work life. Sounds familiar...