NEWS
8 Things You'll Be Surprised Chris Pratt Does So Well in Guardians Of The Galaxy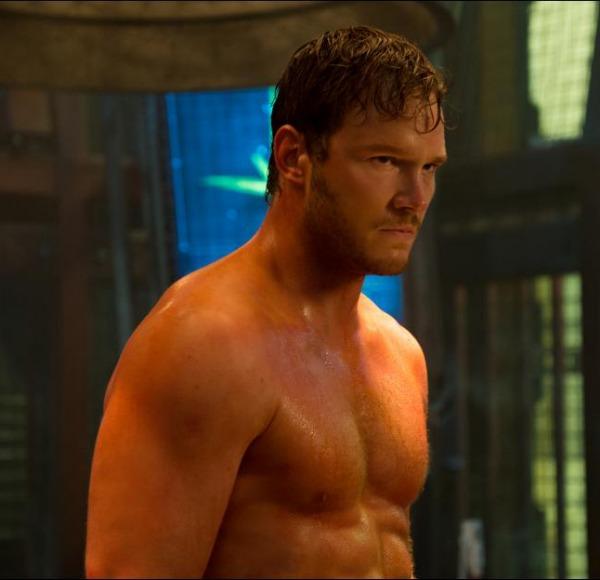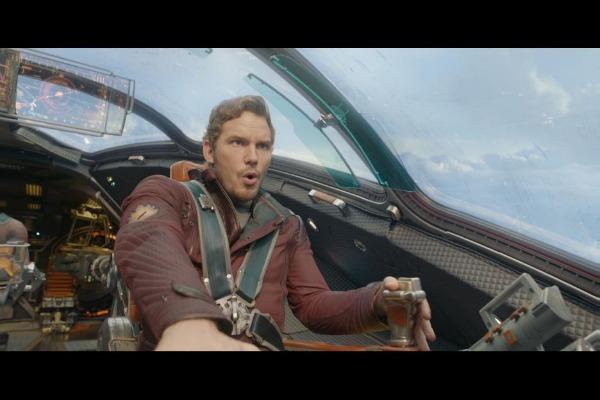 The Marvel universe has welcomed another super hot Chris into their ranks of heroes. Joining Hemsworth's hunky Thor and Evans' handsome Captain America, Chris Pratt steps up as the funny and foxy Peter Quill in Guardians of the Galaxy, in theaters this weekend.
WATCH: The first trailer for Into The Woods is here!
It doesn't take long into GOTG to realize our loveable Andy Dwyer of Parks and Rec is now saving planets, people and even plants. Peter Quill, aka Star-Lord is a human that lives in space and spends his time finding cool stuff (and ways to obtain said cool stuff) to sell to interested parties for a profit. Before you know it, he's teamed with a random group of fellow trouble makers that includes Gamora (Zoe Saldana), Drax the Destroyer (Dave Bautista), Rocket Racoon (voiced by Bradley Cooper) and Groot (voiced by Vin Diesel) to make sure a particularly cool object doesn't fall into the hands of the bad guy, Ronan (Lee Pace). If it sounds kinda familiar, like a typical Marvel movie, let's establish right now: it's so not.
Article continues below advertisement
With director James Gunn on board, this movie sets itself apart in so many ways, from its humor that will have the entire theater LOL'ing to its visuals that will have every eyeball open wide. And Chris Pratt accomplishes both of those feats himself! Whether you've been a fan from his days on Everwood, you've memorized every hilarious thing Andy's said on P&R (because wow, that's a lot) or you've never even heard of him, your crush on him will be thriving from the second he steps on screen.
What's so great about this guy anyway, you ask? Let us count the ways you will fall in love with Chris Pratt/Peter Quill/Star-Lord: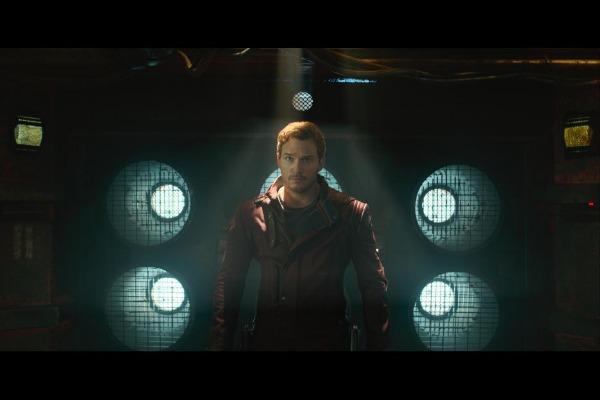 He can rock a leather jacket
Not since "Thriller" have people been so excited about a man in a red leather jacket. That says something. It shows that Peter is cool and tough and a badass. Not every man can wear a leather jacket, but the only thing Peter looks better in than this jacket is…
Article continues below advertisement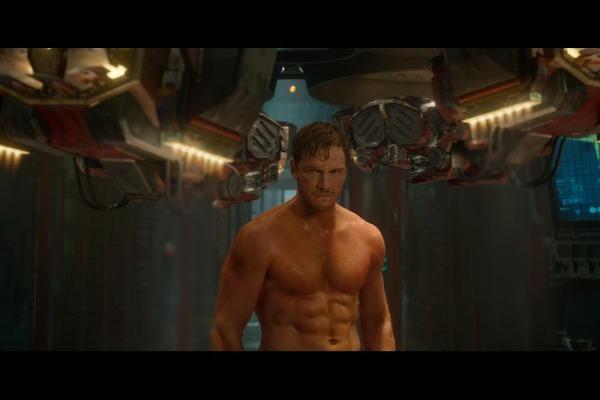 He can rock no shirt
…nothing at all. Much has been said about Chris Pratt's crazy transformation in this movie, where he lost a whole bunch of weight and gained a whole bunch of muscle, including those abs! Sure, other actors have done it before to reap the benefits of statues and admiration from critics. But in this case, we reap all the benefits. Sure, it's cool for Chris too. But wow, as viewers we get to look at that hot bod for 2 hours and that's just glorious.
PHOTOS: Celeb guys with their cuddly cats
He can sing and dance
Even better than just having a hot bod is knowing how to use it and Chris does just that. He sings and dances like he could be in a boyband! Ok maybe not to that level exactly, but it's just as enjoyable. This film has one of the better soundtracks in recent movie history with songs every normal human will love, and you'll want to join Peter in his celebration of them.
Article continues below advertisement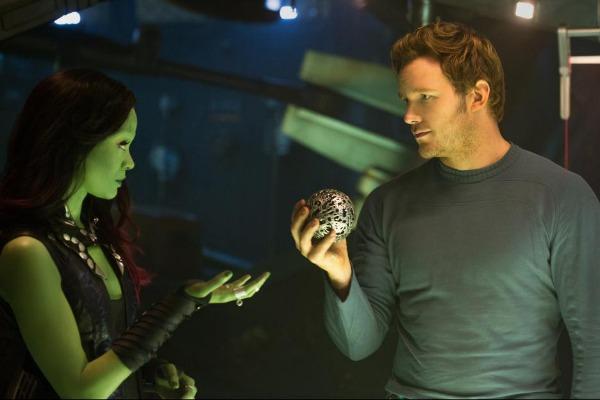 He can get the ladies
They can be blue, green or purple and Peter Quill has no trouble seducing the gals of space. While he and Gamora don't quite start out as romantic partners, their first encounter is an intergalactic meet-cute for the ages. It's not long before he feels protective of her and then, you know, more.
He can be sensitive
That leather jacket might cover a badass body, but deep inside he's a softy. He's got feelings! And a heart! He needs friendship! Let's hug!
OK! News: These are the most disrespectful sports fans on the planet
He can be hilarious
We know that Chris has the comedy chops. That's why he might not have seemed the obvious choice for a Marvel hero, but he couldn't be more perfect in this role. He can be subtle, sharp and super silly all at once. While he's fantastic bouncing off Amy Poehler in the Parks & Rec ensemble, he's just as great reacting to a talking raccoon in GOTG.
Article continues below advertisement
He can be sneaky
No hero gets what they want just playing by the rules! Peter is quick, he's slick and he's mysterious but he gets the job done. Basically spells out dream man.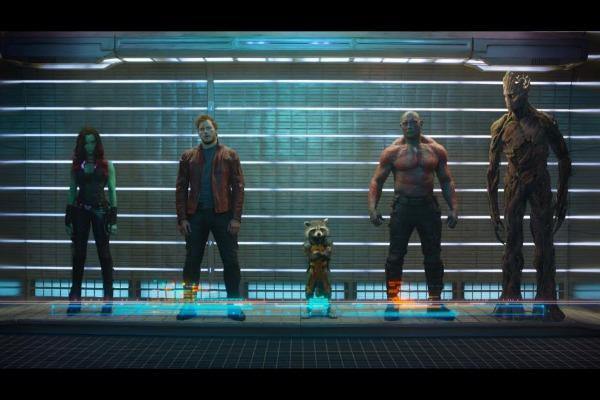 He can be a hero
He doesn't think he can, but he'll spend the whole moving trying and that's what makes you fall even more in love with Peter Quill/Chris Pratt the entire time. No spoiler alert on the ending here, as the Guardians of the Galaxy 2 has already been announced, so, ya know. Peter's a man that takes the lead when he has to, and Chris Pratt has only proven the same by leading this huge summer blockbuster, all while remaining his humble, goofy self along the way. Sometimes saving the box office is just as important as saving the universe! Pat yourself on your super hot back, Chris.
Are you excited to see Chris in Guardians of the Galaxy? What other characters are you excited for? Will you see it this weekend? Tell us in the comments below or on Twitter @OKMagazine.