NEWS
Sandra Bullock's Relationship With Chris Evans Heats Up!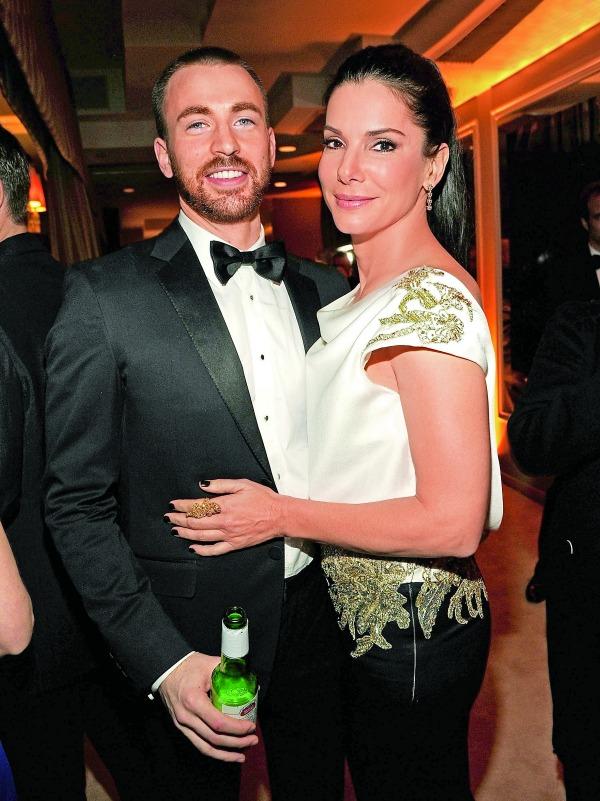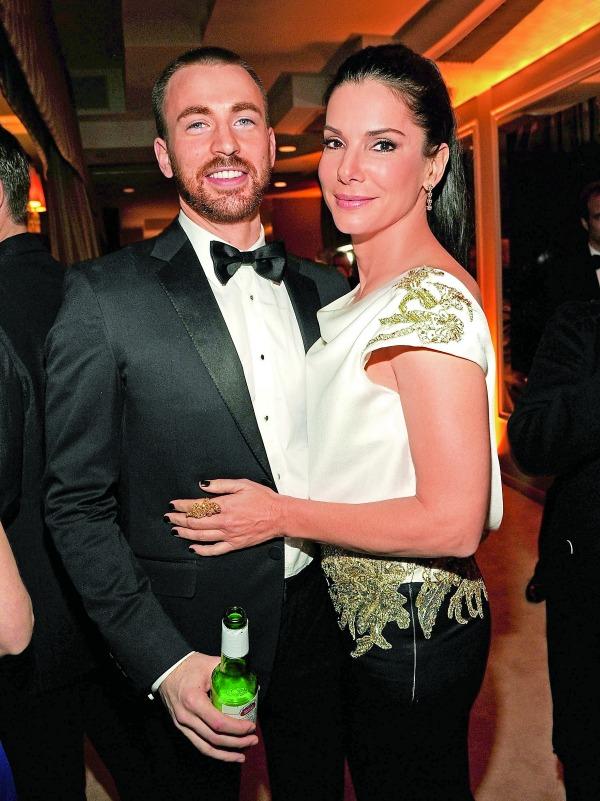 The actress has finally found happiness again – with hunky Chris Evans
At long last, Miss Congeniality has reason to smile! Sandra Bullock has finally put her divorce heartbreak behind her, thanks to a budding romance with 32-year-old Captain America star Chris Evans. While the two have been friends 
for a few years, pals say things are intensifying between the actors, who have undeniable chemistry. "Chris and Sandra have built a solid friendship over the past couple of years," says a source, "and there's definitely a deep attraction there."
Article continues below advertisement
Exhibit A: Sandra, 49, and Chris dining with Sandra's pal Chelsea Handler at hip West Hollywood restaurant Cecconi's for five hours 
on May 7. "Chelsea looked like the odd man out — Sandy and Chris
 were talking and joking with each other for much of the time," says a witness. "Chelsea kept chiming in, and then they would include her in the conversation, but there seemed to be a connection between Sandy and Chris."
OK! News: A Kardashian is pregnant! Find out which one is expecting
And the timing couldn't be more perfect. "In your 20s, you think, 'How will I ever not like going out?' " Chris said in a recent interview. "You have drinks, buddies, music — great! But in the past two or three years, I go to a club, and I kind of wish I was home. My idea of a good time has evolved."
A Heart on The Mend
Sandy's too! Her 2010 divorce from her bad-boy husband of five years, Jesse James — brought on by the public disclosure of his rampant infidelity — so devastated the first-time bride that she hasn't dated since. "I've been on the floor, and I've been heartbroken," she later admitted. "I didn't know how I was going to stand up." To recover, she said, "I just gave it time" and focused on family with the most important man in her life, adopted son Louis, 4.
Article continues below advertisement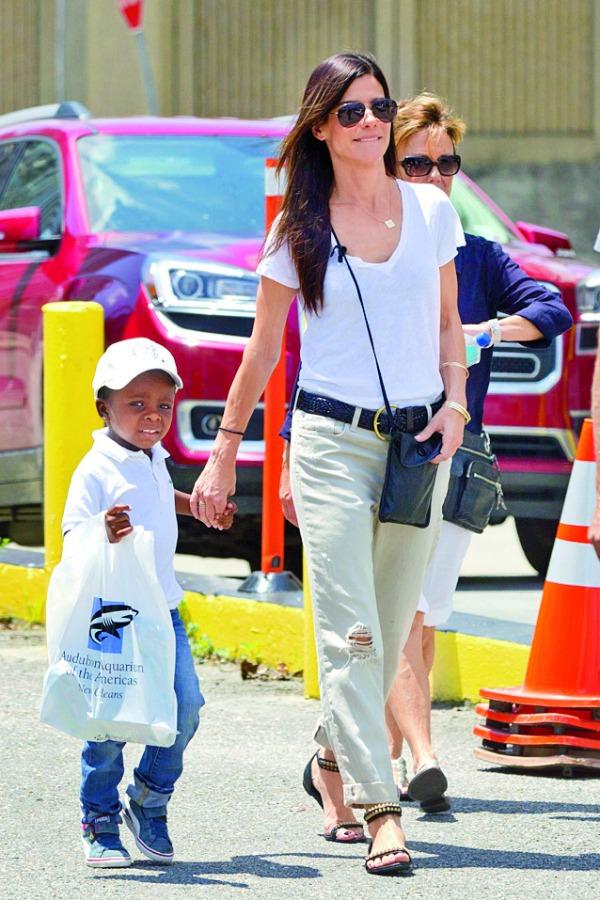 Sandy's Real Man
Sandra adopted son Louis when he was a newborn, in 2010. "I thought I was the most hardened, jaded individual
 I knew," she told E!. "Now I can be brought to a mess in seconds. It's like you go, 'Oh, I grew a heart.'" Good thing Chris is ready for a family!
PHOTOS: Stylish ways to wear those white jeans
His Boyhood Crush
Chris admired Sandra 
from the moment he first saw her. "I remember seeing Speed when I was in seventh grade in 1994 and just thinking, 'That's her,' " Chris said in 2012. What's his "her"? "I like girls who are self-deprecating," admitted the actor, who has previously dated Friday Night Lights actress Minka Kelly. "I like girls who can make fun of themselves. I just want someone with a good soul. I want to get married, and I want children — that's the ultimate thing. That's about it. I like a good ass, though, I will say that."
Article continues below advertisement
Hey, guess who just so happens to tick all those boxes? And Sandra and Chris' friends have noticed. "They have been talking more than ever,
 and they flirt anytime they spend 
time together," the source reveals. "She has been his dream girl for most of his life, so it would be a fairy-tale ending for Chris. Friends are pressing Sandra to just finally give in and take the relationship to the next level.
 It's just a matter of time!"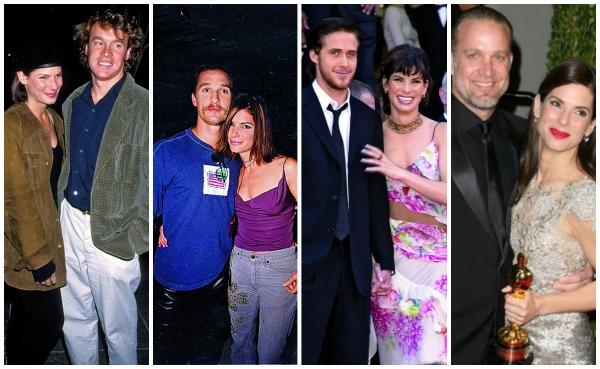 Sandra's Lost Loves
It just never worked out for her with these Hollywood hunks! Sandra was engaged to her Love Potion No. 9 co-star Tate Donovan, but they split after 3 years. She also dated Matthew McConaughey on and off from 1996 to 1999 after they co-starred in A Time to Kill. Plus, who could forget her quiet romance for two years with a pre-Notebook Ryan Gosling after making 2002's Murder by Numbers together? And then there was custom motorcycle maker Jesse James, who was at his wife's side and tearing up in the audience in 2010 as she won an Oscar for The Blind Side. Must've been guilt tears, because once the news of his behavior broke, Sandy packed her bags and had moved out of their home eight days after the awards.
Do you think Sandra and Chris are a good match? Tell us in the comments below or on Twitter @OKMagazine.