NEWS
Amanza Smith Is Unhappy With The Way Justin Hartley Treats Ex-wife Chrishell Stause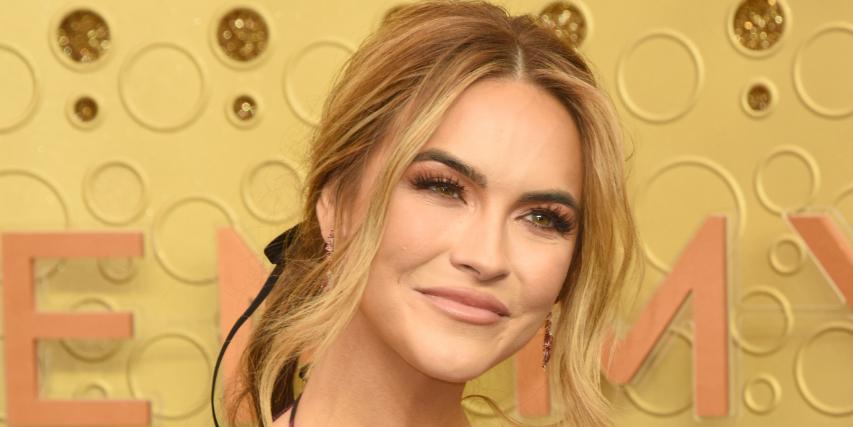 Selling Sunset star Amanza Smith is not too happy about the way Justin Hartley treats his ex-wife and co-star Chrishell Stause, and has accused him of "not giving two sh**s" about his wife.
Amanza shared that Chrishell will take a lot of time to recover from the emotional turmoil and "heartbreak" from her divorce with the 43 year old Justin.
However, Chrishell is not alone as she deals with such a turmoil in her life. She has her friends from the show for support who feel that the public breakup made the incident even harder to deal with.
Article continues below advertisement
Justin was said to have divorced Amanza and had initiated the process with a text message dating November 2019. With the way things unfolded between them, Amanza said that she doesn't have many positive things to say about the NBC star.
'SELLING SUNSET' STAR CHRISHELL STAUSE SEEKS REVENGE ON EX JUSTIN HARTLEY
The realtor spoke about her friend's emotions after viewers of the show watched the breakup unfold in season 3.
Speaking to The Sun, she said: "I did not know him well enough to really give two s**ts about his feelings and he did not care enough to give two s**ts about his wife's.
"So for me I do not care if he is the biggest celebrity on television it doesn't matter.
"She is my friend, quickly becoming one of my closest friends, and I don't have anything positive to say about him.
"That is how I am - if I am your friend. I am going to support you. I am a hide a body friend."
Article continues below advertisement
CHRISHELL STAUSE LIKES TWEET HINTING EX JUSTIN HARTLEY HAD BEEN CHEATING
The divorce had been a topic of much discussion in 2020 as the aftermath played out in the Netflix show.
The 39-year-old Chrishell believed that the pair were working to get things together, but then Justin texted in November 2019, saying that he had already filed for divorce.
According to Amanza, Chrishell is still trying to resolve the entire process in her mind while Justin has already moved on and is seeing Sophia Pernas.
Article continues below advertisement
"But that was not her biological daughter. And I cannot imagine that heartbreak. For six years she was her bonus mom slash step mom, and that is now just taken away.
"So that I do not understand that. I cannot imagine that. That is heartbreaking."
Amanza also revealed that she feels quite protective for Chrishell and that her motherly instincts have come out.
The mom-of-two stated: "It was easy for me to be supportive to her the way I was, because I adore her and I have this motherly protective thing over my friends.
"And also I have been through divorce and I know it's like a rollercoaster. It is not like death. It is not final. You do not accept it and move on.
JUSTIN HARTLEY'S WIFE CHRISHELL TAKES A DIG AT HIM AFTER HE FILES FOR DIVORCE
"Every week, every other day, every month is a new emotion, where you are fighting over property, money or children.
"And then you may miss them and then you are angry. So there is such a range of emotions you go through. And on the show you see it was very very fresh."
Article continues below advertisement
She added: "And I said: 'There is nothing I can say to change anything the way you feel right now in this moment', because she is still trying to process it all; because I have been there.
"I was glad I was able to be there that way. And she respected the type of support I gave her, because she knew I had gone through it.
"She was able to receive that and know I was really speaking from facts and not just trying to make her feel better."
She also spoke about how the show's public profile further complicates the process of moving on for her.
"Look she has been in the business for years, but not with this type of drama or controversy," she continued.
SELLING SUNSET STARS RESPOND TO CHRISSY TEIGEN'S DIG AT SHOW: 'NEVER SEEN THESE PEOPLE'
"You just try not read it, try to ignore it as much as you can.
"Obviously interviews are going to ask her about it and she is going to see things on social media."
Article continues below advertisement
To move on from the breakup, Amanza suggested that Chrishell should "really try and block that out, because if you have to continue to relive it every day she is not going to heal.
"It takes a long time to heal from a divorce anyway.
"I have been divorced eight years, and if he were here, there could be moments still, through a text message, it could get to me.
"It took years to learn how to let that roll off your shoulders
"And now she doesn't have the chance to silence that out, because the world is still asking about it.
"And if strangers are not talking about it, his ex wife is making a statement. There is so much."