NEWS
And the Best Actor is...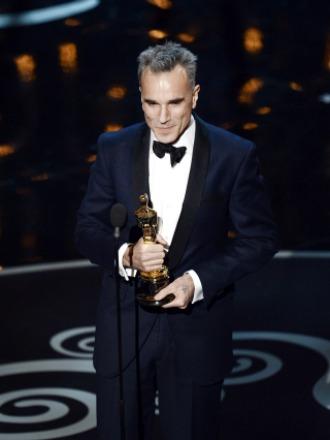 Meryl Streep presented Daniel Day Lewis the Oscar for Best Actor in Lincoln.
Daniel is the first actor to win three Oscars in a lead category, and the crowd was clearly thrilled for him!
"I really don't know how any of this happened," he said.
He then thanked his wife, who he says has had to live with "some very strange men" through the years as he portrayed a wide range of characters in his films.
Daniel ended his speech by holding up his Oscar and saying, "For my mother."
Article continues below advertisement