NEWS
Put Down That Megaphone: Andy Cohen Reveals Changes in Store for Real Housewives Reunions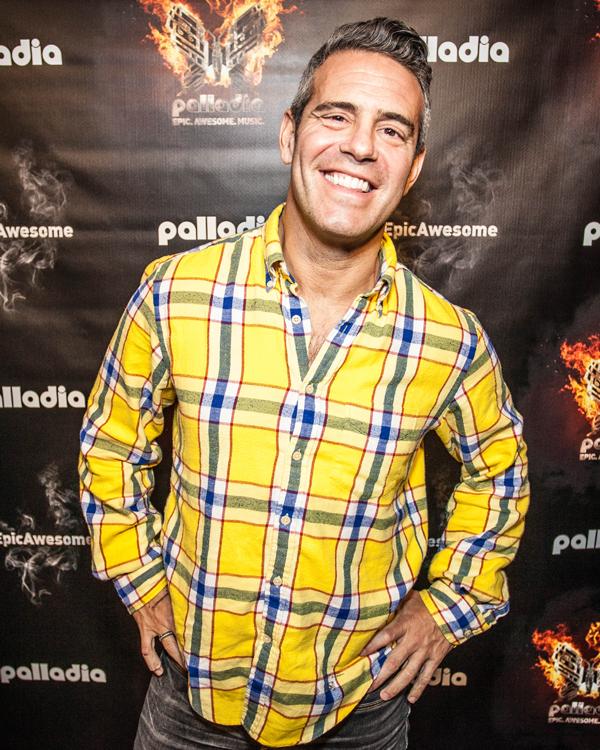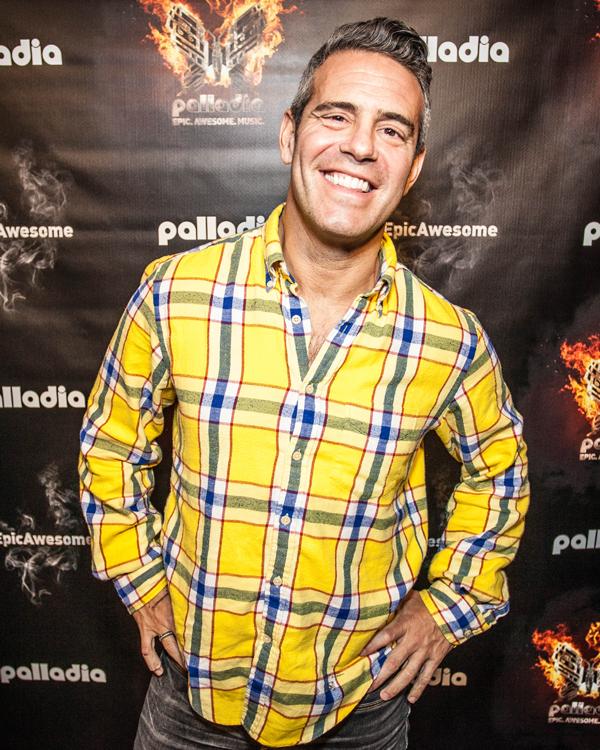 After this season's Real Housewives of Atlanta reunion took a ride on the crazy train when Porsha Stewart attacked cast mate Kenya Moore, Andy Cohen is making some changes to make sure a physical altercation doesn't happen again. OK! chatted with the Watch What Happens Live host at a Top Chef event he was moderating at the TV Academy in North Hollywood, Calif. to find out what sanctions will be in play for future reunions, if he's really officiate Jenny McCarthy and Donnie Wahlberg's upcoming wedding and what not to serve him for dinner.
Article continues below advertisement
OK! News: How 9 Bravo Stars Went Broke
OK!: Will there be any new rules implemented for Housewives reunions to keep everyone in check?
Andy Cohen: I think that there's going to be two things—no more props. And I really viewed Kenya's props as farcical, and this is something Porsha and I talked about on Sunday, but I wasn't in the line of fire of them. They weren't being directed at me. There won't be any more props. And I think from here on out I'm going to have a more serious pre-show conversation with the women of the ground rules at this point relating to no one being allowed to get off the coach, basically.
OK! Exclusive: Maks Chmerkovskiy Wishes Viewers Had More Say in DWTS
OK!: What's a typical pre show conversation like with them?
AC: They all know what to expect at this point and they know they're going to be talking about everything. I go visit each woman before the show in their dressing room and just ask, "How are you doing? How are you feeling?" If they have any concerns they talk to me about them and it's usually they want to make sure there aren't any surprises, like are you going to bring out x or y person and I tell them. That's basically it. They know what to expect at this point. I was really surprised that it went down that way in Atlanta. I really was.
Article continues below advertisement
OK! News: Why Kelly Clarkson Hates Being Pregnant
OK!: Jenny McCarthy has said multiple times she'd like you to officiate her wedding to Donnie Wahlberg. Now that they're engaged have they officially extended that invite?
AC: She said on The View the other day if they don't elope I will officiate. I think it would be a blast. I love them.
OK!: Barbara Walters has said she might like to see a man replace her when she leaves The View, is that something you'd be interested in?
AC: Well, you know, I have a great job already. I am used to being around a lot of women.
OK! News: Why Did Snooki Say 'Oh God Kill Me!' After Finding Out Her Baby's Gender?
OK!: We're celebrating Top Chef tonight and even though it's a very high stakes competition, it doesn't have the same sort of drama we find on shows like Housewives, why do you think it manages to stay so successful?
AC: I think it really exploits creativity. That's what it's all about. It's about creativity and the passion that comes out of creativity drives drama that is kind of interesting. It's a different kind of drama. It's, "You took my skillet," "You stole my recipe," which is interesting drama nonetheless. I dig it. They're all so into the game and the game play. There's so much personally at stake for each of them. I think that drives a lot of the drama. It makes their successes more exciting. When they win it's super exciting.
OK! News: Find Out If Your Favorite TV Show Was Canceled!
OK!: If you were to judge a Top Chef challenge, what would be the one food you'd request wasn't the main focus of the dish?
AC: I'm not a big foie gras guy. And I don't like peas at all. Or carrots. I'm a little allergic to carrots. They make my throat itch. Those are foods I would not care to eat.
What do you think could help improve Housewives reunions? Tell us in the comments or tweet @OKMagazine.