NEWS
Ask Drita D'Avanzo: How to Deal with Jail Time and a New Career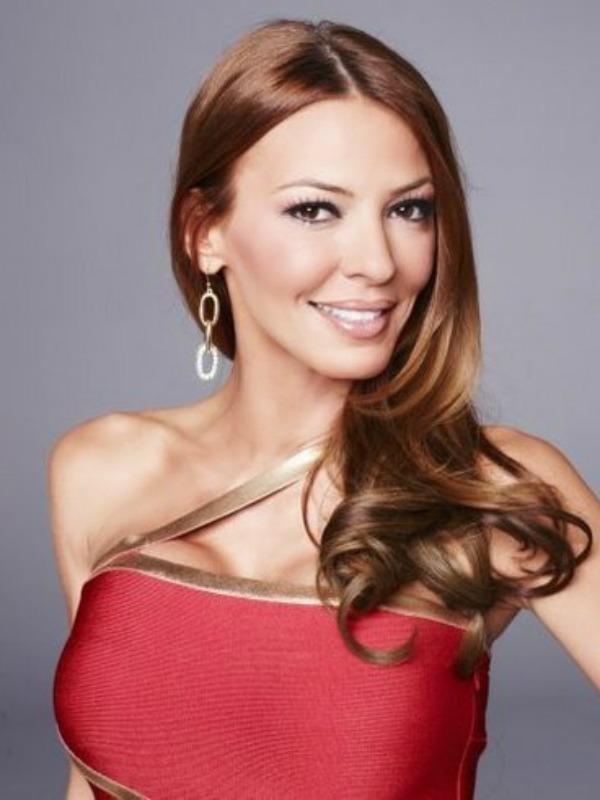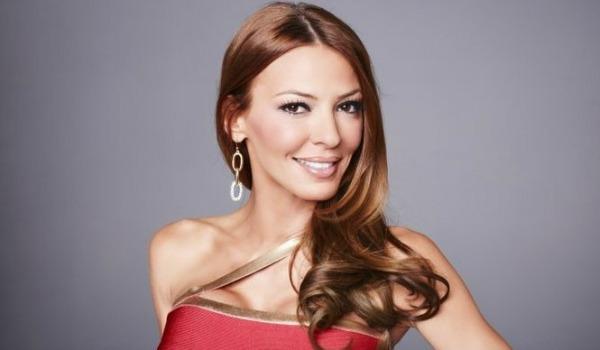 Welcome to the first edition of Mob Wives star Drita D'Avanzo's advice column! Check back every week for Drita's distinct brand of tough-love advice, and you can even send in questions of your own! Just email askdrita@okmagazine.com, or tweet @OKMagazine with the hashtag #OKAskDrita.
OK! News: Read all of Drita's funniest quotes from her Mob Wives recaps.
Hi Drita,
You are amazing and beyond beautiful! I've been watching you since season 1 and you are most def my favorite!! I look up to you a ton you are so strong! My fiancé has been in and out of jail through his life and now he is facing fed time. We have a beautiful 4-month-old baby girl who he has yet to hold. I'm waiting for sentencing to really think about what I should do for myself and my daughter. He is looking at a minimum of 10 years, but they're really talking around 20! I don't want to leave him at all, and when he was home we had a amazing relationship. How did you do it? And what were your thoughts and feelings with Lee in prison? And how did your girls really handle it?? Thanks!
Article continues below advertisement
—Tiffany
OK! News: Derek Hough opens up about his future on Dancing with the Stars.
Hey Tiffany!!!
Thank you so much for those amazing compliments. I really appreciate it. As strong as you may think I am, I myself have broken down and had to pick myself back up! I really wish that you didn't have to go through this! Obviously, I have experienced this... not once but twice. I do wish that someone would have prepared me for what it is I had to go through, and given me advice at the time but I'm so happy that I am able to do this for you!
My advice for you is to NOT focus on your loved one not being there for you and the baby. Don't focus on the time he has to do and fill your head with negative thoughts. I know that sounds impossible but you have to! Focus on you and your beautiful baby girl who fills your heart with joy! I promise you that she will fill in any empty feeling you have in your heart and give you drive and ambition. Put all your energy and thoughts into how you can better your life for you and for her. I went to school for cosmetics and skin care and built an amazing career when Lee was away. I did things I don't think I would have ever done if he was home. This is an opportunity for you to focus on building an empire for your daughter! You have to be a strong independent woman that does not need any man in your life because you are your own boss. Take control of this situation and don't stress on 'How do I wait? Should I wait?' If he was good to you, then be there for him mentally, and go visit him weekly, to show your support. If you are meant to end up together then you will no matter how much time you are separated.
Article continues below advertisement
PHOTOS: See 9 celebs who have breastfed in public.
I don't think that jail is the best environment for kids by any means, but in no way I feel anyone should keep their kids from seeing their father and getting to know him. It wouldn't be fair for them. Until your daughter is old enough to tell you herself—then it's her choice. Not yours. If she is uncomfortable and does not want to go, then she shouldn't. Allow her to call the shots when she comes of age. Kids are smarter than you think. They shouldn't have to be unhappy or suffer because of the mistakes their parents have made. Aleeya had a hard time when she got older. I would always ask her if she wanted to go. If she said no, then it was no. Period. Your child comes first before anyone. If it bothers your fiancé, then he should not have put himself in that situation to begin with. You never know... she might love it! Get dressed up and say, 'I want to go see daddy!' :) Time does fly if you keep yourself busy!!! And that little angel will ease any pain you endure. Her smile and laughter is the best medicine for sadness. Be what you want your daughter to be and show her what you have accomplished on your own! Stay positive!! Stay focused and good Luck!!!
xoxo Drita
PHOTOS: Check in on the Kardashian in Paris before the big Kimye wedding.
Hi Drita,
My name is Victoria. I'm 20 . Growing up, I wasn't too girly and didn't really get into make-up until now. I'm fascinated with what you can do with make-up, and how it can make you feel, or someone else feel about themselves. I was wondering, What are good steps to becoming a make-up artist professionally? I do live in a tough neighborhood in Brooklyn, and have a two-year-old and can't really afford school, so are there other options or ways for a New York girl? And would it be possible to become your apprentice?
Article continues below advertisement
—Victoria
OK! News: Read Drita's first advice column here.
Hey Victoria!!!!
I'm so happy to hear that you want to go to school for cosmetics!!! It's so fun and you will love it! The funny thing is, you sound a lot like me. I grew up with all boys around me and was the biggest tomboy. I had no clue on how to apply make-up when I was younger. I actually started modeling when I was 14 years old and could not believe what the artist did to my face. That was the day I decided to start playing around with make-up, and would practice on myself daily. I also could not afford cosmetic and skincare school when I wanted to go. What you need to do is apply for financial aid. There is help out there for single moms wanting to go to school. Look up make-up schools in your area and call them. Tell them you are interested in going, and they will give you advice on where to go and what to do.
PHOTOS: Beyonce just posted a bunch of pics of Solange and Jay Z smiling together after their big elevator fight.
I'm so excited for you and very proud of you!!!! Making people feel good about themselves is the best gift you can give them. It is the best job in the world! Your school will post up jobs available for you to apply. You can start working for a cosmetic company that has a position available. You will learn new things every day!! Practice makes perfect and experience is everything. Once you feel you are ready for the next step, get business cards made. Hand them out everywhere and anywhere so you can get your name out there. Build a website (you can find some online that are free). Make a portfolio for yourself. Take pictures of your work. Find friends or family that can model for you. Then promote, promote, promote. Social media is golden. Take advantage of it. Maybe you will apply make-up on models, brides, or even work in a high-end department store! Whatever road you take... it's a win-win situation! You will find what best suits you. Make your dreams come true, Victoria, and don't ever give up!!
PHOTOS: See the most polarizing people in sports right now.
One more thing....I would be highly insulted if you didn't apply for a job at Lady Boss Cosmetics!!! lol Can't wait to meet you one day:) I'm a big fan of single moms! And just know this. I got your back any day and every day!
xoxo Drita
What do you think of Drita's advice this week? Do you agree with what she had to say? Would you handle these situations differently? Tell us in the comments below or tweet us @OKMagazine.