NEWS
'Bachelorette' Hunk Sean Lowe Talks About Being the Next 'Bachelor' — Is He Up For It?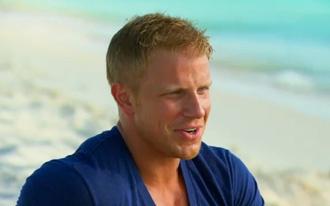 Women around the world fell in love with Sean Lowe while we watched him fall in love with Emily Maynard on this season of The Bachelorette. But now that Emily sent him home and has her final two guys — Jef Holm and Arie Luyendyk Jr. — would Sean be interested in becoming the next star of The Bachelor?
"It would be a difficult decision if they were to ask me, only because it was so emotionally taxing and, you know, I don't know if I could go through that again," Sean said of being the Bachelor in a conference call yesterday. "But, on the flip side of the coin, I understand that's how the process works. I believe in the process and, ultimately, if I were to find my wife, it would certainly all be worth it.
Article continues below advertisement
"I don't want to sound like I'm selling myself, but I think people have come to understand that I'm genuine, I'm loving, and ultimately I want to find love," Sean said when asked to give three reasons why he'd make a good Bachelor. Sean added that he wouldn't mind if Roberto Martinez, who's also rumored to star on the show next season, got the gig over him.
"I didn't watch Roberto's season," Sean admitted. "I'm sure he's great, but I couldn't tell you if he would be more entertaining than me."
Article continues below advertisement
But, in the end, it sounds like Sean might have made up his mind, considering he admits he doesn't want to be on TV anymore.
"I thought the TV experience was cool, a once-in-a-lifetime opportunity, but I have no desire to be on TV," Sean confessed. "I'm not one of those guys who's going to keep chasing 15 additional minutes to fame. I had a great time doing The Bachelorette, and I'm happy living my normal life, going to work every day — no complaints there. So, I don't think I'm going to search for any other shows to be a part of."
OK! NEWS: DOES EMILY MAYNARD END UP ALONE ON THE SEASON FINALE OF THE BACHELORETTE?
So, even if Sean doesn't end up starring on The Bachelor, he knows what he's looking for in a woman — thanks, in part, to Emily.
"Emily really showed me what I want out of life. That was the first time where I thought to myself, I want to spend the rest of my life with this one person. And that was such a good feeling, and I want to find that with someone else," he said. "So, hopefully, I do find that love that will ultimately last forever. And, hopefully, that comes around sooner rather than later."