NEWS
Bikini-Body Countdown: Week 4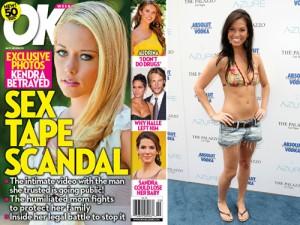 Want to get your body ready for bikini season, just like Dancing With the Stars alum Melissa Rycroft? Take a few tips from OK! as we count down the 10 weeks before you hit the beach, with tips and tricks from the experts for getting that bikini body you've always wanted!
Diet: Skip the Soda
"Anything with high-fructose corn syrup will increase appetite and make you feel bloated — this includes soda," explains celeb nutritionist Oz Garcia, who works with Heidi Klum. Instead, sip water or unsweetened iced tea. "If you need sweetener, try honey or stevia."
Article continues below advertisement
Workout: Tone Up Your Bottom Half
"For a hot butt and legs, try Stiff Leg Deadlifts," says DavidBartonGym owner David Barton (A-list members include Pink).
Lean forward from hips with a weight in each hand in front of thighs. Keeping legs straight, rise to standing, squeezing your glutes. Do three sets of 10-12 reps.
Motivation: Beat Stress
Exercise has benefits beyond just looking hot. "It's a stress reliever," says Melissa Rycroft. "It's my time to be alone and sort out my thoughts," she says. "After a run, my tension is gone and I always feel better."