NEWS
Breaking Bad and More That's New on Netflix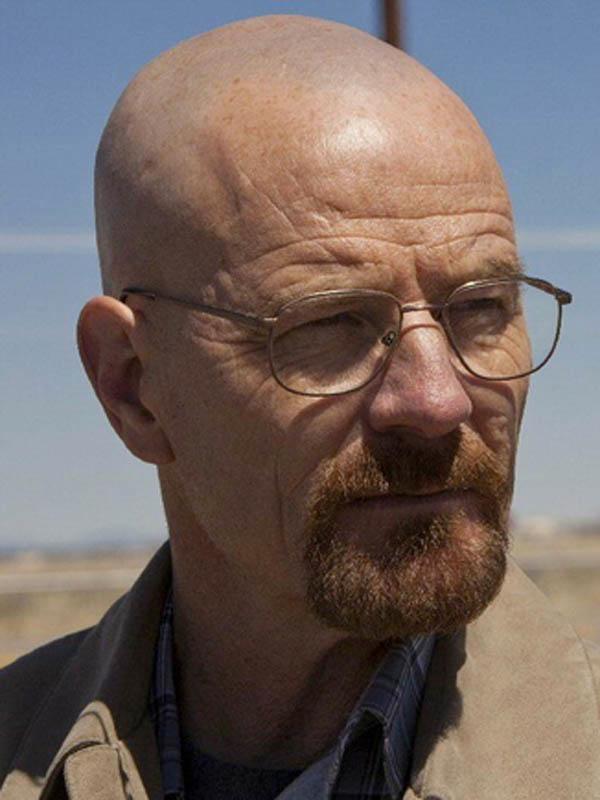 Breaking Bad newbies, rejoice! The complete series (that's all 5 seasons, people!) will be available for your binge-watching pleasure when the clock strikes midnight on Monday. So set an alarm, call out of work, and get down to business. Scroll down for all your new titles on Netflix this week:
Dance Academy: Series 3
Tara and her friends are now seniors at the academy, and the Company is watching as they compete to achieve their long-cherished dream. This year, the gang prepares to say goodbye to school and enter the world as young adults ready for anything.
Article continues below advertisement
Bad Milo! (2013)
Ken Marino, Gillian Jacobs, Mary Kay Place, Claudia Choi, Toby Huss, Patrick Warburton
A young married man with a boss from hell and a difficult mother has so much stress that a horrible creature has grown inside his digestive tract -- and pops out now and then to kill whoever's causing him problems.
Best Man Down (2013)
Justin Long, Tyler Labine, Jess Weixler, Addison Timlin, Frances O'Connor, Shelley Long, Evan Jones
After casting a raucous shadow over Scott and Kristin's wedding, hard-partying best man Lumpy dies, derailing the couple's honeymoon plans. But as they plan Lumpy's funeral, the newlyweds uncover some surprising facts about their obnoxious friend.
PHOTOS: Scott Foley, Claire Danes, and More '90s Stars Still on TV
Marriage Boot Camp: Bridezillas: Season 1
Five outrageous Bridezillas and their husbands attend Marriage Boot Camp in a last ditch effort to save their failing marriages. Five outrageous Bridezillas and their husbands attend Marriage Boot Camp in a last ditch effort to save their failing marriages.
Article continues below advertisement
Jesus Camp (2006)
Operated by pastor Becky Fisher, the Kids On Fire School of Ministry aims to indoctrinate children into a Christian movement that blends political activism with religion. This documentary follows three kids at the controversial summer camp.
Breaking Bad: Season 5 (The complete series will now be available!)
Emmy winner Bryan Cranston stars as Walter White, a high school science teacher who learns that he has terminal lung cancer and teams with a former student to manufacture and sell high-quality crystal meth to secure his family's future.
OK! News: Inside Jennifer Aniston and Justin Theroux's Romantic Cabo Vacation
The Returned: Season 1
After returning to their homes in the Alps, several long-dead strangers find themselves unable to remember the details of their own demise. But the town undergoes significant change, too, as their loved ones adjust to the shock of having them back.
Tyler Perry's Temptation: Confessions of a Marriage Counselor (2013)
Article continues below advertisement
Jurnee Smollett, Lance Gross, Kim Kardashian, Vanessa Williams, Robbie Jones, Renée Taylor, Ella Joyce
Trouble arises when a marriage counselor's public and private lives clash when she gets involved with one of her clients, despite being married herself. The initial thrill of the affair soon gives way to deep regret.
OK! News: Inside Prince William and Kate Middleton's New Royal Apartment!
Dead Before Dawn (2013)
Devon Bostick, Martha MacIsaac, Christopher Lloyd, Brandon Jay McLaren, Brittany Allen, Kyle Schmid
A horde of zombie demons, or zemons, is unleashed on the world after college kids unwittingly create an evil curse. This curse causes everyone whom they make eye contact with to turn into zemons. Now, they only have 24 hours to reverse the curse.
Blue is the Warmest Color (2013)
Léa Seydoux, Adèle Exarchopoulos, Salim Kechiouche, Mona Walravens, Jérémie Laheurte
Article continues below advertisement
Determined to fall in love, 15-year-old Adele is focused on boys. But it's a blue-haired girl she meets on the street who really piques her interest. Soon, Adele is exploring her desire for girls as she negotiates her way to becoming a woman.
OK! News: See How Motherhood Has Changed Sandra Bullock's Life
The Wait (2013)
Jena Malone, Chloë Sevigny, Luke Grimes, Devon Gearhart, Michael O'Keefe, Josh Hamilton
Chloë Sevigny and Jena Malone play sisters struggling to cope with their mother's recent death in this Pacific Northwest-set supernatural drama. When a psychic predicts that the dearly departed will rise again, the sibs put off Mom's burial.
Petunia (2013)
Thora Birch, Brittany Snow, Eddie Kaye Thomas, Christine Lahti, Michael Urie, Tobias Segal
Charlie Petunia hails from a family of neurotic New Yorkers and has sworn off sex. When he meets George, Charlie thinks he's finally found a guy worth breaking that pledge -- but their relationship hits a snag when Charlie learns George has a wife.
Kickin' It: Season 3
Located in a strip mall, the Bobby Wasabi Martial Arts Academy is in danger of closing -- until Sensei Rudy recruits Jack, the only student who can restore glory to the dojo and vanquish their bitter rivals.
What are your plans for this weekend? Will you be watching any Netflix? What's your favorite love movie on this list? Tell us in the comments below or tweet us @OKMagazine.