NEWS
Family At War! Britney Spears' Conservatorship Wreaking Havoc On Loved Ones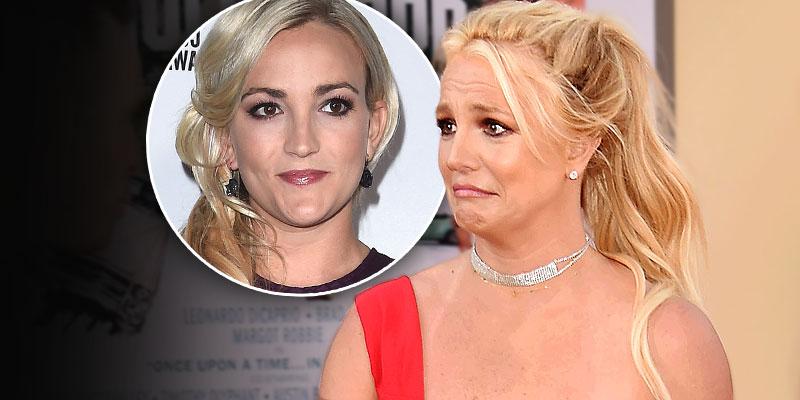 Family Circus! Britney Spears' ongoing conservatorship battle is taking a toll on her loved ones.
"Britney's family is at war with each other," a source told Us Weekly. "It's all because of the conservatorship."
The superstar has been under legal conservatorship since February of 2008, with the case taking many turns over the years. The current arrangement bars the pop singer from making personal and financial decisions without the approval of her court-appointed guardians.
Article continues below advertisement
FAMILY FEUD: BRITNEY SPEARS "WANTS FATHER JAMIE OUT AS SOLE CONSERVATOR"
The 'Stronger' singer announced an indefinite work hiatus in January 2019, and she sought treatment at a mental health facility. When she was released, she took legal steps to regain control over her finances.
Spears' father, Jamie Spears, reportedly served as the singer's conservator until September 2019 before he passed off the duties — citing "personal health reasons" — before quickly resuming them in January of this year.
The 38-year-old's conservatorship has been a point of controversy for years. Most recently sparking an online movement by fans titled '#FreeBritney' demanding an end to the pop star's legal order.
BRITNEY SPEARS SHOWS HER LOVE AND SUPPORT FOR #FREEBRITNEY MOVEMENT
An angry Jamie blasted the movement to Page Six: "All these conspiracy theorists don't know anything. The world don't have a clue," he said. 'It's up to the court of California to decide what's best for my daughter. It's no one else's business."
Article continues below advertisement
A judge did, however, rule that her father Jamie will still be in charge of her finances. That is not sitting too well with the pop legend, as she believes her father "doesn't listen" to her or "treat her like an adult."
Britney's mother, Lynne Spears — who divorced Jamie in 2002 — has a very different view about the case.
"Lynne wants a care plan established that would transition Britney's personal life out of the conservatorship. Jamie has told her that Britney needs long-term monitoring, and he doesn't think she is prepared to take such a drastic action," a source told Us Weekly. "With the conservatorship extended until the beginning of 2021, Jamie was relieved because all he wants is to keep Britney safe and at her best."
According to the source, Britney is "very engaged in the conservatorship," whereas in the past "she wasn't at all."
PARIS HILTON DOESN'T THINK PAL BRITNEY SPEARS' CONSERVATORSHIP IS 'FAIR': 'SHE HAS NO CONTROL OF HER LIFE'
Trying to keep the family together is Britney's brother, Bryan Spears. He is "trying to be the peacemaker" for the family, the source told the outlet.
In a rare interview, the 43-year-old sat down for an interview on the "As Not Seen on TV" podcast and confirmed that Britney has "always wanted to get out" of the conservatorship. He insisted that is has "been a great thing for our family," but he did acknowledge that "having someone constantly tell you to do something has got to be frustrating."