NEWS
Britney Spears Runs the Grimace & Grin Gamut of Expressions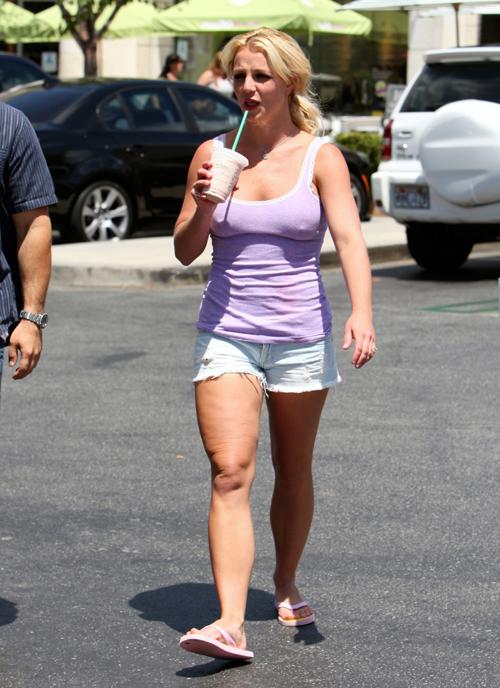 If anyone else other than Britney Spears made this variety of faces while out on a simple Starbucks run, we'd be concerned. But since it is she of many facial expressions, mugging it up for cameras during an average errand is just par for the course. Maybe it's something in her icy drink that makes her feel the need to grin, grimace and gesticulate?
Article continues below advertisement
With her usual frappuccino in hand and uniform of messy ponytail, cut-off shorts and flip-flops, it's almost hard to differentiate these newest pics of the Britster from any of the others she's been in lately.
OK! GALLERY: BAD HAIR DAY — BRITNEY'S BEDRAGGLED BRAIDS
This could be a case of either extreme relaxation, or we're about to get another dose of the Brit who shaves her head and waves pointy objects at photographers. Let's hope she's just super chilled out these days!