NEWS
Celebs Makin' Bank: You Might Be Surprised to Know How Much Carson Daly Is Worth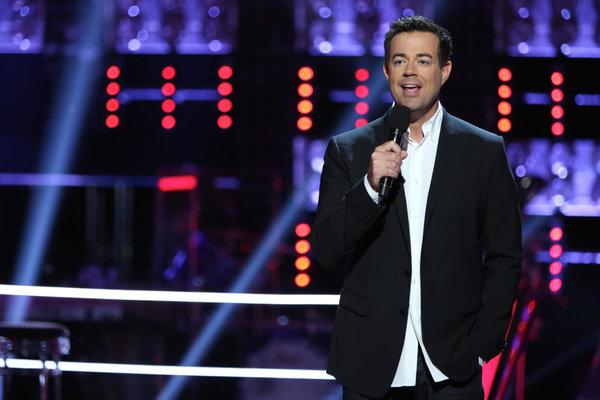 I remember during the TRL days when host Carson Daly would joke about not making a ton of money. The first thought in my teen brain was "But you're on TV, you must be rich!" And the second thought, which MTV executives clearly understood was, "Who cares about the cash, I'd do that job for free!" Well it turns out Carson may have been fibbing just a smidge about how much money he wasn't making.
Clearly, today Carson is a Celeb Makin' Bank, so let's take a look at what exactly that means.
Article continues below advertisement
Photos: The best celeb Halloween costumes
Carson got his start in radio, interning at a Palm Springs radio station (where Jimmy Kimmel was his boss!) after dropping out of Loyola Marymount University, where he was attending on a golf scholarship. He went on to work at stations in San Francisco and San Jose, CA and within 2 years ended up at one of the biggest stations in the whole country, LA's famous KROQ. As someone who has worked in radio, this is a big deal. It's rare to end up in such a large market so quickly. Basically a lot of dudes were probably pretty jealous of this move. From my experience I can also attest to the lack of dollars in your paycheck each week. So this was clearly not affording Carson to buy his mom a house, let alone a decent car to drive himself to work in.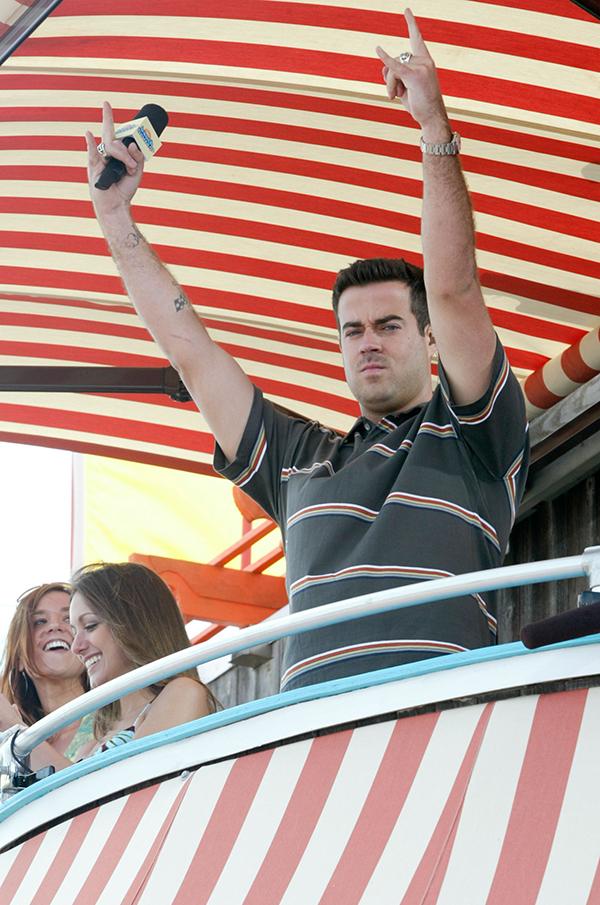 When he started working at MTV part-time he was earning $600 a day. Within months, he left KROQ, accepting a full time job and $100,000 contract to work at MTV. Once he was there and hosting the biggest, most important show of all time (according to me, but I dare you to disagree. Carson certainly won't), he was able to make himself a super sweet deal with the network in 1999 that got him a guaranteed compensation that would pay him $8 million by the end of 2005—which is even more impressive because he stopped hosting TRL in 2003. So if I'm understanding correctly, Carson was raking in millions of dollars to hang out with Justin Timberlake and Snoop Dogg and every celeb on the planet? Sweet deal if you can get it!
Article continues below advertisement
Watch: You have to watch Justin Timberlake's video for "TKO" right now
Carson returned to his true love of radio in 2001, inking a 5 year deal with Premier Radio Networks to host Carson Daly's Most Requested that he was able to record from his apartment! This is a huge perk in itself for anyone in radio. He recorded a few different versions of the show based on the city it would be broadcast in and earned him a nice $1 million per year as well as half the show's profits. Who is this guy's lawyer/agent/manager, because he's got a good one!
That year he also started Last Call with Carson Daly, and although it was not an instant hit, by 2004 he was earning $1.5. million a year for it. And you know what? You can tell he's having fun doing it, which almost matters more. Oh it doesn't? Ok, let's just get back to the numbers.
OK! News: 5 songs you need to know this week
But let's not forget that Carson was, and still is, a very trusting and familiar face. This earned him up to $2 million a year in endorsements with brands like Cingular and Starburst. Yum!
Article continues below advertisement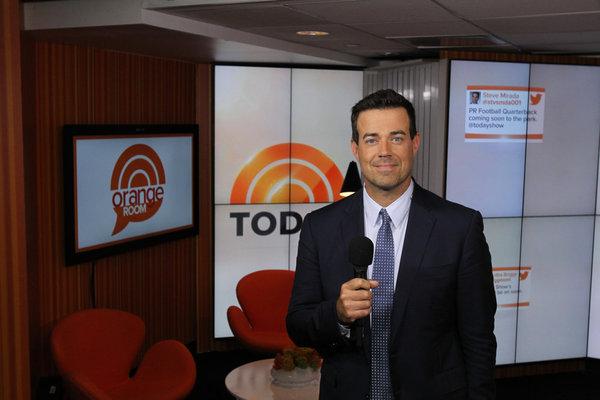 These days Carson is as busy as ever. Maybe even busier. He's got his daily AMP radio show (and a weekend countdown show). Plus, if you turn on NBC you can wake up with him in the morning where he's manning the Orange Room on the Today show and go to bed with him while he's hosting The Voice at night. For the latter, he's making $40 thousand an episode. At 2 episodes per week for about 12 weeks, that's a paycheck of $960,000 a season—and they're currently cranking out 2 seasons per year.
OK! News: 7 reasons why Carson joining the Today show is the best thing ever
And don't forget Last Call is still on too! He was away from the Today show for a week recently (and it was very sad to not have him there) while he was off shooting interviews and segments for the highly underrated late night show he still oversees and serves as executive producer. I can't recommend it enough! Carson's ease with interviewing celebs plus highlighting athletes, comedians, tech wizards, charities and new bands makes it a very worthwhile show to DVR, while Carson keeps collecting that cash.
Article continues below advertisement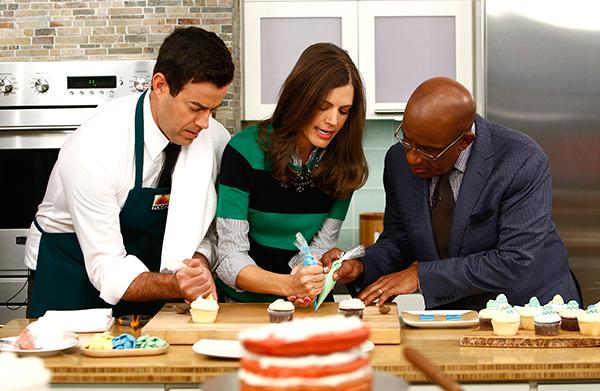 Right now, Carson's estimated net worth is at $15 million, but that will only be on the rise. Plus, he's got 2 kids and just put a ring on his lady's finger (she's a great follow on Twitter) so he'll be throwing a lovely wedding and providing for his family for years to come. Some might say he's following in the Seacrest footsteps but like previous career choices, I'd saying he's creating his own path and it's clearly paying off.
Where do you like watching Carson the most? What would you like to see him do next? Tell us in the comments below or on Twitter @OKMagazine.