NEWS
Cher Slams Trump For Touting Herd Immunity: 'We Must Protect Ourselves'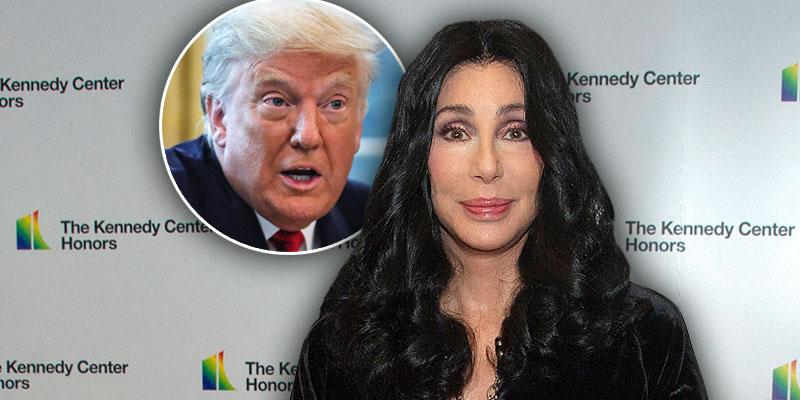 Article continues below advertisement
"Sure, with time, it goes away," the president said, reported the Huffington Post. "And you'll develop, you'll develop herd, like a herd mentality. It's going to be herd-developed, and that's going to happen. That will all happen. But with a vaccine, I think it will go away very quickly."
The outspoken Trump critic later wrote: "Trump Want 2 Use 'HERD IMMUNITY' As Treatment 4 Covid. This Means No One Tries 2 Protect Themselves In 'ANY WAY'. EVERYTHING OPENS LIKE B4 COVID. Likely # Of American's DEAD= 6.4 MILLION. ROSY PICTURE 2.5. Must Wear Masks, Social Distance, Even Gloves If He Tries 'Herd Immunity' MUST VOTE & LIVE?."
The 73-year-old icon has been candid about her disdain for President Trump and his administration. Cher has openly backed Democratic nominee Joe Biden and believes that he has the "capability" to defeat Trump in November.
Article continues below advertisement
TRUMP VS. BIDEN — A LOOK AT THE SEXUAL HARASSMENT ALLEGATIONS MADE AGAINST THEM
Cher told Billboard in May of this year that she "likes" Biden. "I've known Joe for a long, long, long time. I had a meeting once with him and I thought, 'You know what? This is an honest man.' It was way before he was with Barack Obama," she explained. "We had a conversation and he was so painfully honest. At the end of it, I said, 'You know, Joe? You can trust me, I'm taking things to my grave, but if I ask you a question and you answer it so honestly, you're safe with me.'"
Seems like she really wants to turn back time, huh?