PHOTOS
Trump Vs. Biden — A Look At The Sexual Harassment Allegations Made Against Them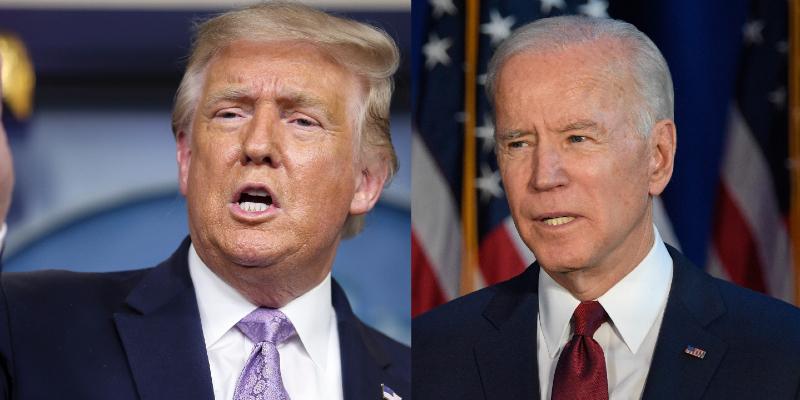 Article continues below advertisement
Meanwhile, former Vice President Biden has been labeled "Creepy Uncle Joe" for the way he allegedly inappropriately hugs and caresses women.
From hair smelling, to forcibly groping genitals and sexual assault in department store fitting rooms, these two men have been accused of wildly disturbing actions.
WHITE HOUSE WARS: MELANIA TRUMP PLOTTED TO KEEP IVANKA OUT OF THE PHOTOS
With the 2020 presidential election nearing, OK! takes a look back at some of the scandals both nominees have been through over the years. Scroll through the gallery below to see the accusations.
Donald Trump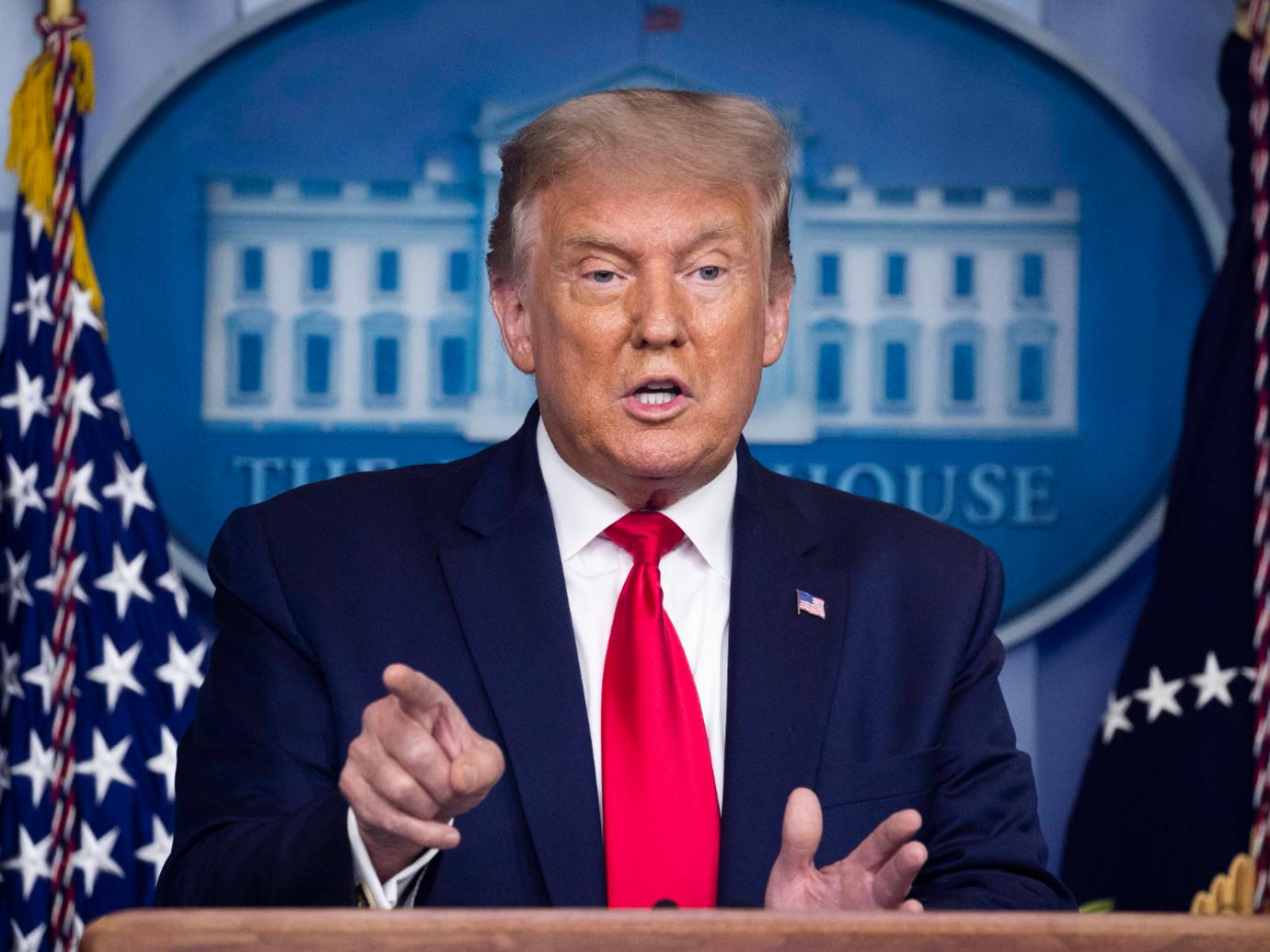 Amy Dorris: In 1997, Dorris alleges that Trump grabbed her and forced his tongue down her throat as she was coming out of his VIP box at the US Open tennis championship.
Ivana Trump: In a sworn deposition during their divorce proceedings in the early 90s, Trump's first wife alleged that he sexually assaulted her toward the end of her marriage. Ivana has since retracted the claim and repeatedly denied it.
Jean Carroll: The advice columnist went public last year, alleging that Trump sexually assaulted her in a Bergdorf Goodman dressing room in the '80s. Carroll and Trump used to share the same Manhattan social circle.
Jill Harth: In 1997, Harth filed a lawsuit against Trump, alleging that he repeatedly made unwanted sexual advances towards her, but the most alarming was that she claimed in 1993 that he forced her into a bedroom to try and have sex with her.
Summer Zervos: A registered Republican and former contestant on The Apprentice, Zervos claims that Trump groped and forcibly kissed her in 2007 during a meeting at The Beverly Hills Hotel.
Kristin Anderson: While a makeup artist and restaurant hostess in the '90s, Anderson alleges that Trump pushed his hand up her skirt in a Manhattan nightclub.
Jessica Leeds: In allegations from more than three decades ago, Leeds claims that Trump repeatedly groped her on a first class flight.
Karen Johnson: In a shocking claim, Johnson alleges that Trump forcibly grabbed her genitals. Johnson's claim has been corroborated by a friend of hers for a book written by Barry Levine and Monique El-Faizy.
Joe Biden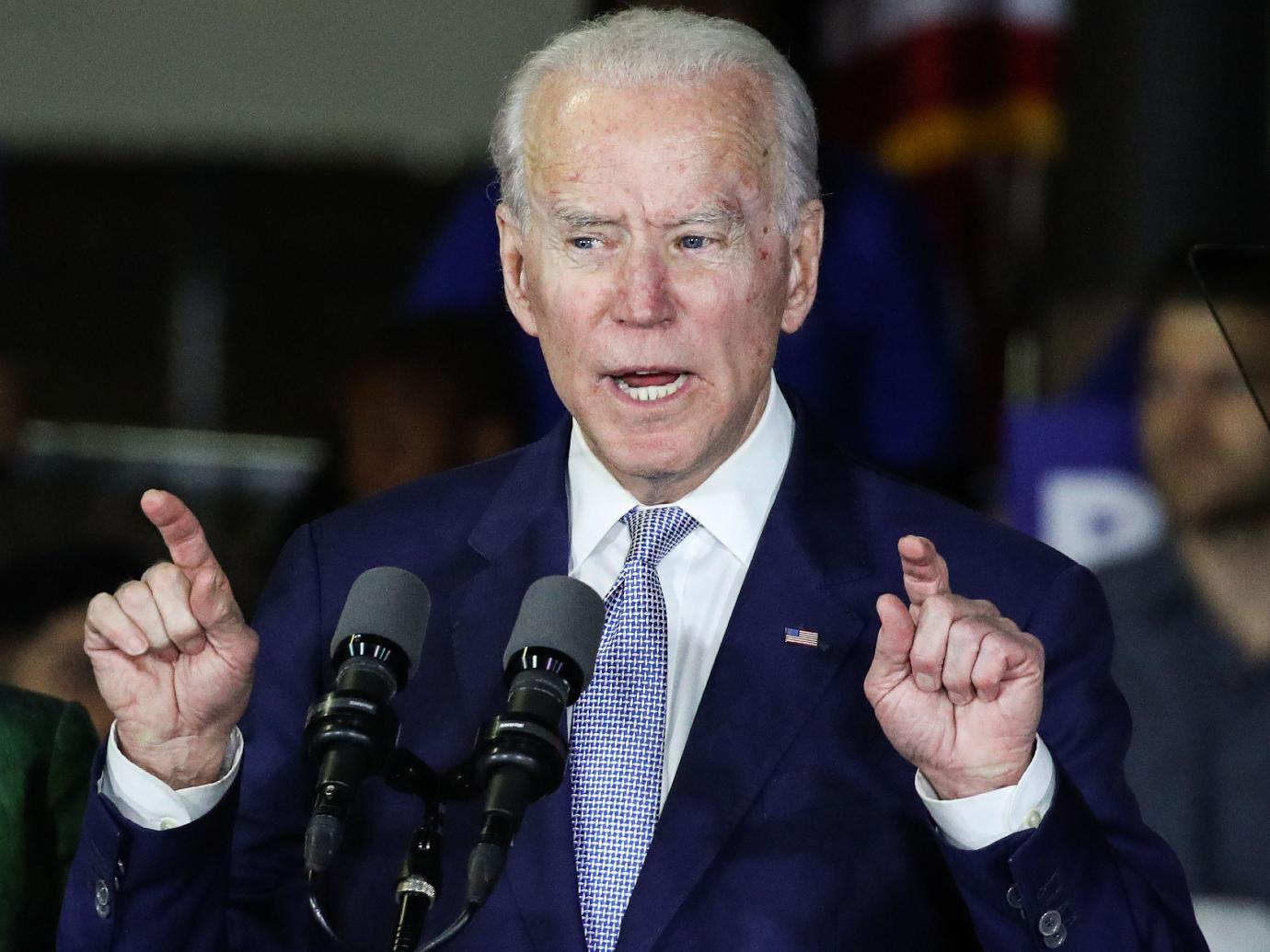 Tara Reade: In the '90s, Reade claimed that Biden touched her several times when she was in her mid-20s while working in his U.S. Senate office. The allegations include putting "his hand on my shoulder" and running "his finger up my neck."
Lucy Flores: Former Nevada lieutenant governor nominee Flores alleged that Biden smelled her hair and gave her "a big slow kiss" on the back of her head at an event for her 2014 campaign.
Amy Lappos: In 2009, Lappos claimed that while she was a congressional aide, Biden touched and rubbed his nose against hers during a political fund-raising event.
D.J. Hill: In 2012, Hill alleges that Biden rested his hand on her shoulder, and then started to move it down her back, which made her feel "very uncomfortable." Hill referred to Biden's sexual misconduct as "tactile politics" in a New York Times expose.
Vail Kohnert-Yount: While a White house intern in the spring of 2013, Kohnert-Yount says that Biden allegedly "put his hand on the back of her head and pressed his forehead to her forehead," when he was introducing himself, and called her a "pretty girl."
Caitlyn Caruso: In 2016, Caruso claimed that Biden sexually assaulted her at a University of Nevada event, where he hugged her "just a little bit too long" and put his hand on her thigh.
Ally Coll: At a 2008 reception, Coll alleges that Biden squeezed her shoulders, complimented her smile, and held her "for a beat too long."
Sofie Karasek: In 2016, Karasek was photographed holding hands and touching foreheads with Biden at the Oscars. The moment went viral, but soon after, Karasek said that she believed Biden violated her personal space.