NEWS
Scandal Success?! 'Ellen DeGeneres Show' Sees Highest Premiere Ratings Since 2016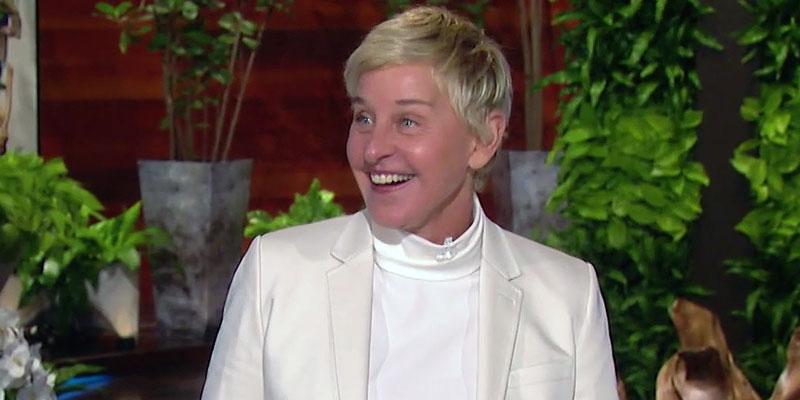 While public opinion is still divided after Ellen DeGeneres addressed claims that her talk show set was a "toxic" place to work during the season 18 premiere of The Ellen DeGeneres Show on Monday, September 21, the ratings tell another story.
Page Six reports the show posted an overnight Nielsen household rating of 1.9 and ranked No. 1 in a lucrative ad demo: adults aged 25-54 with a 0.9 rating, an increase from last year's 0.8.
Article continues below advertisement
After addressing the NBC show's turmoil, DeGeneres was criticized for the opening monologue with some former employees less than impressed.
Though the talk show host admitted she was "a work in progress," she jokingly added that her summer was "super terrific."
"Not only did Ellen turn my trauma, turn our traumas, into a joke, she somehow managed to make this about her," one former employee told BuzzFeed News on September 21.
Article continues below advertisement
"When she said, 'Oh, my summer was great' and that was supposed to be funny, I thought, 'It's funny that you had a rough summer because everyone was calling out all of the allegations of your toxic work environment and now you're the one suffering?'" another former worker said.
In July, former staffers from the series came forward and claimed there were incidents of racism and sexual misconduct going on behind the scenes, BuzzFeed News reported. As a result, Ed Galvin, Kevin Leman and Jonathan Norman — who were all top producers — were fired after WarnerMedia launched an internal investigation.
STEVE HARVEY DEFENDS ELLEN DEGENERES TOXIC WORK ENVIRONMENT SCANDAL
"When you're talking about people who have accused her leadership of the seriousness that is sexual misconduct, I don't think it's appropriate to have jokes in the monologue," another former employee said.
While DeGeneres touched on how she became known as a "kind lady", OK! exclusively reported that she is already getting frustrated at how friendly she has to be in the studio.
"Ellen is in a lose-lose situation. She is finding herself having to grin like the Cheshire Cat, or else people will say the old, mean Ellen has returned. You can tell being this nice is already getting annoying. Ellen technically is the boss of over 250 staff — now each and every one of them thinks they can walk into her office with any complaint," a source exclusively told OK!.
Only time will tell if DeGeneres can continue to pull in the ratings and if viewers will be "kind" to her!