NEWS
'Entourage' Movie Finally Given The Green Light! Our Top 10 Celeb Choices To Roll In Our Crew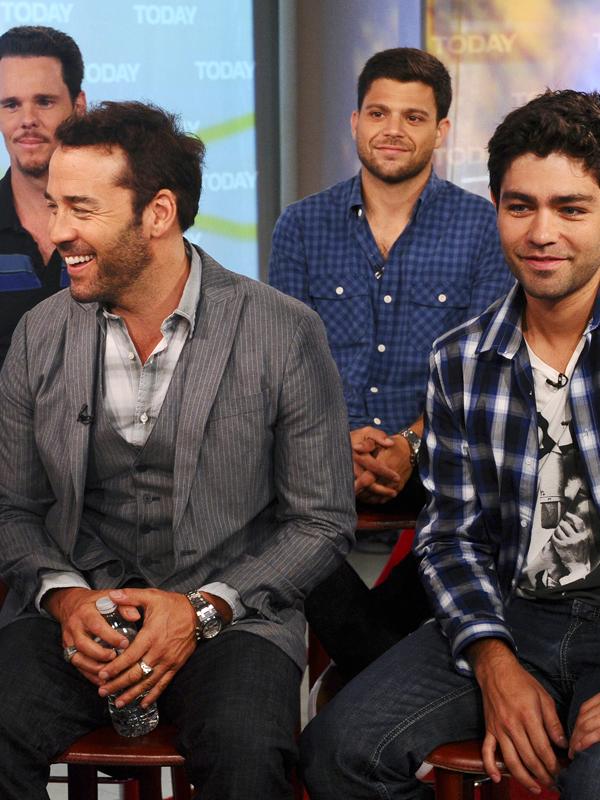 Article continues below advertisement
2. Australian TV Chef Curtis Stone — well we have to eat and he's not bad to look at (see a theme forming here?)
3. Zooey Deschanel — for good girlfriend chats and our quirks would be outweighed by hers. And she's a big manicure fan so she can do our nails.
4. Tina Fey & Amy Poehler — they're such a great double act (Golden Globes anyone) — they count as one now and will definitely bring the laughs!
5. Dolvett Quince — What better way to keep in shape than having the Biggest Loser trainer at our beck and call.
Article continues below advertisement
6. Danica Patrick — women are obviously better drivers and she'd be perfect for getting us around town.
7. Taylor Swift - only so we can see up close how she navigates her relationships which would be fascinating — and she certainly is never short of hot, Hollywood suitors. Don't mind taking Swifties cast-offs.
8. Adam Levine — so he can sing to us and he's so cool he'd get us into all the great clubs.
9. Any cast member from the Real Housewives — you always need a crazy person in the group for the funny drama.
10. And Morgan Freeman — ok so random — but who else is going to read us bedtime stories with that soothing voice.
Let us know who you'd love to roll with in your Hollywood clique. Weigh in below or tweet us @OKMagazine!