NEWS
Exclusive! Taylor Armstrong: I've Met The Love Of My Life And Am Happy Again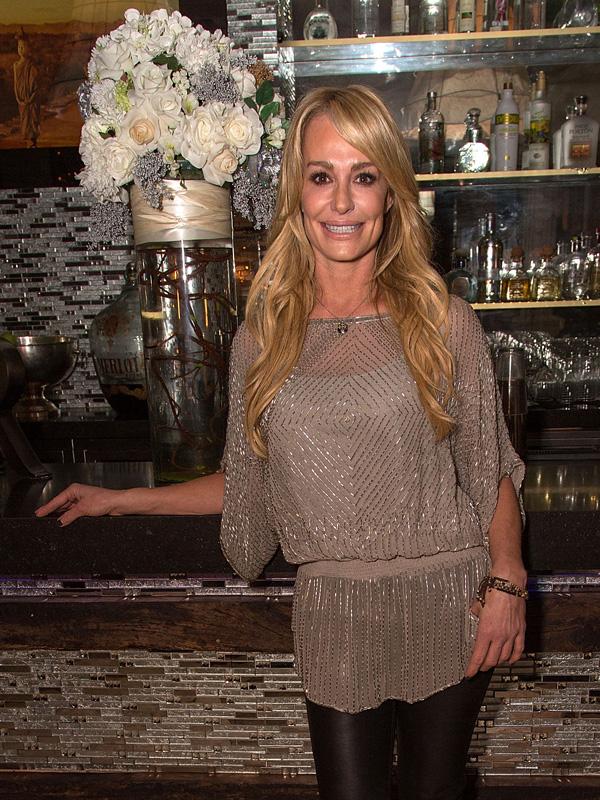 Article continues below advertisement
"I never believed that I would be as happy as I am now," she told OK! in an exclusive chat.
We spoke to Taylor at a fun Oranum event at Lisa Vanderpump's Sur Lounge in West Hollywood where some of the Real Housewives stars and KIIS FM's Ellen Kay went to find out from leading psychics how lavish their 2013 is going to be.
"Last year I spent Valentine's Day at Villa Blanca with my little girl – we had a date," Taylor recalled.
Article continues below advertisement
OK! GALLERY: THE REAL HOUSEWIVES OF BEVERLY HILLS DAZZLE AT THE SEASON THREE PREMIERE
"I don't know about soon but someday I'd love my daughter to see what a healthy marriage looks like and to be a better role model for her in the way of relationships," she shared.
Taylor is working hard on her self-titled foundation which helps women and children of domestic abuse to get back on their feet.
"The foundation is focused on local shelters because as I've travelled around, I've been to shelters in the Bronx and Oklahoma and California and I really see the need at the local level and especially for legal services," she said. "People are so afraid to leave because they don't know if they'll be able to handle the legal bills that come along with a divorce and child custody – so these free legal services are really important."
OK! GALLERY: KYLE RICHARDS AND HER 'REAL HOUSEWIVES' PALS PARTY AT HER NEW STORE OPENING
And Taylor hopes that she is now being a more positive role model for her daughter Kennedy.
"I feel as though I was left here to make a difference and to show my daughter that there is a different way of life out there and hopefully some day she'll be proud of me even though I didn't leave when I should have," Taylor said. "Hopefully someday she'll think my mum did a good thing in the end."
Article continues below advertisement
OK! EXCLUSIVE: BRANDI GLANVILLE: MY RELATIONSHIP WITH LEANN RIMES ISN'T AMAZING RIGHT NOW
During the height of her woes, Taylor's weight plummeted but she says is looking after herself a lot better now and has gained some healthy pounds.
"My weight has gone up now," Taylor revealed. "I was known for being anorexic and underweight and I think now that my anxiety is so much lower and I don't have the enormous stress in my life – I'm just trying to live healthier. I trained for a bike ride recently which really helped to beef up the muscles in my legs and training for that hours a day has been great. I'm happier and healthier and back to a normal weight."