NEWS
George Clooney Fundraiser Rakes in Nearly $15 Million For President Obama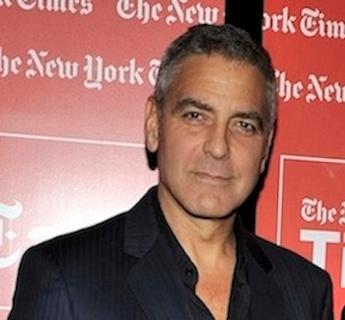 Article continues below advertisement
Among the elite were George's girlfriend, Stacy Keibler, along with Tobey Maguire, Diane Von Furstenberg, Jack Black, Robert Downey, Jr., Salma Hayek, Barbara Streisand and her husband, James Brolin.
George reportedly introduced DreamWorks animation chief, Jeffrey Katzenberg, who co-sponsored the dinner. In typical George style, he joked, and mentioned when Jeff calls him, he often doesn't answer.
Then Jeff said a few words. "Candidate Obama...told us there would be challenges." Then he added the president also told us, "Yes, we can. Yes, we have. Yesterday he did the right thing again." Applause followed as the revelers remarked to his stance on same-sex marriages.
OK! NEWS: GEORGE CLOONEY ARRESTED OUTSIDE SUDANESE EMBASSY IN D.C.
The president also spoke, "Over the last three and a half years he remained an extraordinary friend. So Jeffrey, thank you. And I want to thank Clooney for letting us use his basketball court. This man has been talking smack about his basketball gave ever since I've known him." Then he continued and praised the Oscar-nominated actor. "We raised a lot of money because everybody loves George. They like me, they love him. And rightfully so. Not only is he an unbelievable actor, but he is one of those rare individuals who is at ease with everybody. He seems to occupy a constant state of grace, and uses his extraordinary talents on behalf of something truly important."