NEWS
George Clooney Will Co-Host Multi-Million Dollar Fund-raiser for President Obama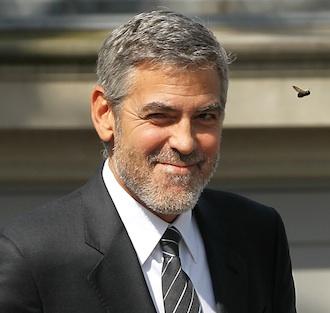 Article continues below advertisement
It sounds like George has rubbed shoulders with the president a lot lately. A few weeks ago at the White House State Dinner in honor of British Prime Minister David Cameron, George sat a few seats away from President Obama. He also attended two big Hollywood fund-raisers for the president in L.A.
OK! NEWS: GEORGE CLOONEY ARRESTED OUTSIDE SUDANESE EMBASSY IN D.C.
George told David Gregory of Meet the Press, "The Democrats are just very poor, in general, at explaining what it is, when they accomplished something. I think they're pretty bad at it, and Republicans are very good at it."
He added, "If I was a Republican and Obama was a Republican, I would be selling all of the accomplishments. You know, he saved the auto industry and he got Osama bin Laden. He passed a health care bill that no one could pass — if that was a Republican issue. I would be able to sell his presidency as a very successful one. But Democrats are bad at that; we like to pick each other apart."
Do you agree? Sound off below!