NEWS
Is George Stephanopoulos Already After Alex Trebek's 'Jeopardy!' Gig? — Find Out!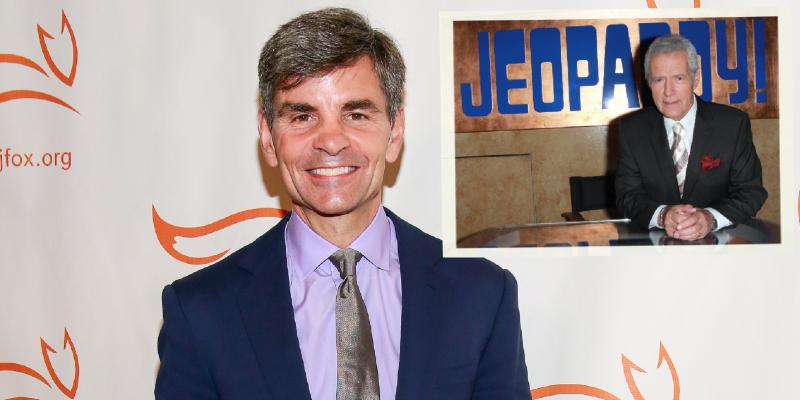 It's been one day since longtime Jeopardy! host Alex Trebek passed away, and people are already in line to take his spot.
According to TheWrap, ABC News chief anchor and political correspondent George Stephanopoulos' representatives are already vouching for him to take over as the new host. Despite speculation that Stephanopoulos is eyeing the hosting gig, an ABC source said, "Of course he's not lobbying … how disrespectful would that be to Alex's family."
Article continues below advertisement
Stephanopoulos also said whoever replaces Trebek — who worked on the show for 36 years — will have "big shoes to fill."
DEATHS, DIVORCES & ARRESTS: INSIDE 'GLEE' STARS' SAD TRAGEDY-PLAGUES LIVES
The legendary show host died on Sunday, November 8, at the age of 80 following a lengthy battle with pancreatic cancer. He was diagnosed last March but continued to work, despite being in "great pain." Trebek even joked about his continuation on the show, explaining, "Truth told, I have to! Because under the terms of my contract, I have to host Jeopardy! for three more years!"
Article continues below advertisement
Trebek joined GMA earlier this year and opened up about his diagnosis. "I'd be lying if I said the journey had been an easy one. There were some good days, but a lot of not-so-good days," he confessed at the time. "I wish I had known sooner that the persistent stomach pain I experienced prior to my diagnosis was a symptom of pancreatic cancer."
The final Jeopardy! episode with Trebek is set to air on Christmas Day.