NEWS
Get the Game-Day Diet for the US Men's National Team!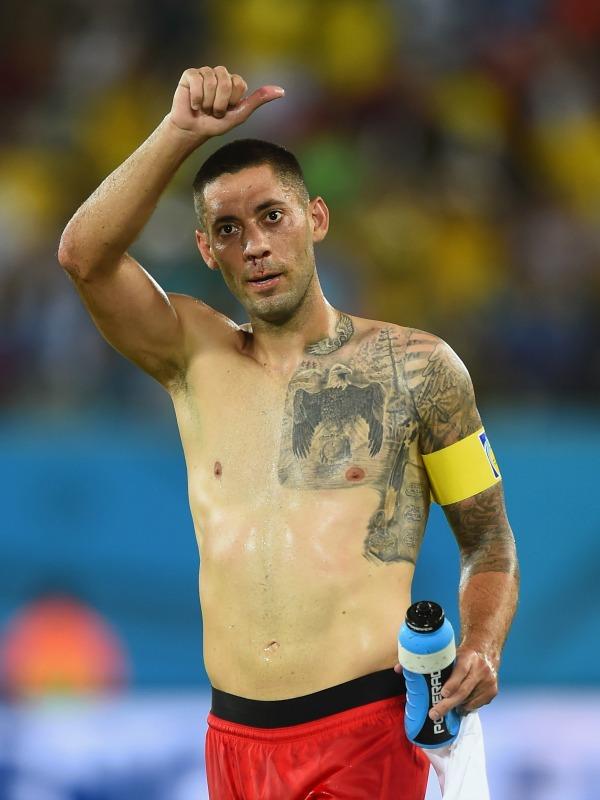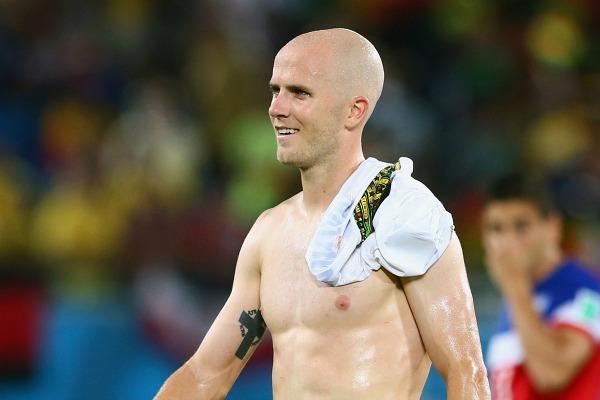 It's game day! Today is the big one for the US Men's National Team in the World Cup. They'll face off against Germany, a make-or-break match that decides whether or not the US will continue in the tournament. Nerves? The team has got 'em. How to eat on a day like today? The USMNT's performance dietician Danielle Lafata gave us a peek!
PHOTOS: Get fun facts about the US Men's National Team players!
"On game days, it's important to make sure players eat a balance of carbohydrates, proteins, fats, fruits and vegetables at each meal to help provide sustainable energy through the match," says Danielle. "Fueling every couple of hours helps to 'top off the tank' of muscle glycogen (carbohydrate) stores. Keeping these full is critical to an athlete's performance on the pitch as well as for their recovery to be ready for the next match and next day's training session."
Article continues below advertisement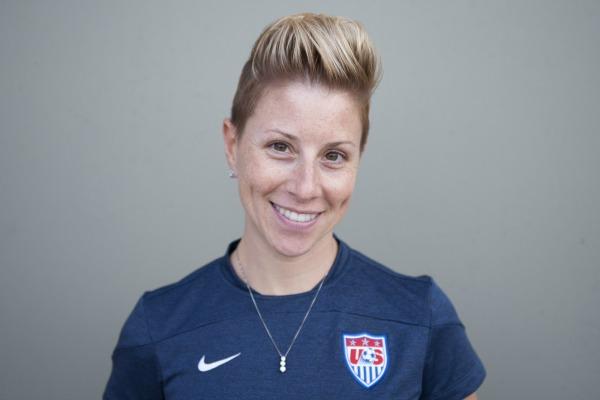 You might imagine that a professional athlete eats a ton, since they're burning off so many calories during a game. But who wants to run around with a full belly? "Quality and quantity are important, but especially so on game day," says Danielle. "Soccer players, like endurance athletes, have trained themselves to perform on a light meal or light stomach—but this doesn't give them enough fuel to get through the end of the game without sacrificing performance."
OK! News: Whoops. Kim Kardashian just showed a nipple on Instagram!
The guys are playing at 12pm today, but here's what a more typical night-time game diet day looks like:
7-10 am: Breakfast
Oatmeal bar with chopped nuts, dried fruit, cinnamon, fresh berries
Yogurt Bar with the same as above
Omelet station with variety of chopped vegetables, thick chopped avocado
Whole grain pancakes and French toast as well as regular with real maple syrup
Variety of whole fruits: apple, plum, orange, banana
Variety of breads
Egg dish such as chicken enchiladas
Potato dish such as breakfast hash
PHOTOS: See pics from the first night of Beyonce and Jay Z's tour.
1-2:00 pm: Lunch
Yogurt bar
Sandwich bar with Panini machine
Salad bar
Variety bread
Variety whole & sliced fruit
Vegetable soup
Stiff grilled polenta
Garlic-infused quinoa
Oven "fried" chicken fingers
Roasted lamb chops
Roasted Cauliflower with date syrup
Grilled broccoli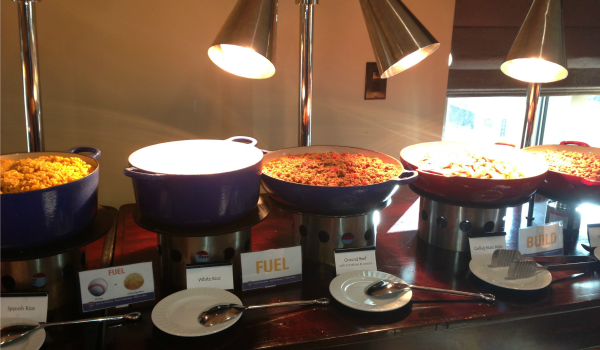 5-6:00 pm: Pre-game meal
Yogurt bar
Sandwich bar with Panini machine
Salad bar
Variety bread
Variety whole & sliced fruit
Chicken Noodle Soup
Selection of artisan whole grain breads and rolls
Grilled Chicken
Grilled Salmon
Poached Eggs
Pasta, with marinara, meat, and pesto sauces on the side (no cheese!)
Rice
Baked Potato Bar (toppings include chives, shredded cheese, lite sour cream)
Grilled asparagus
Roasted carrots
PHOTOS: Check out pics of celebrities living it up for the World Cup.
7-8:00 pm: Pre-game snack
(Natural) Peanut butter & Jelly sandwiches on whole grain bread
Nature Valley Oats 'N Honey Granola bars
Kind bars
Zing bars
Sliced fruit
Half-time snack fluid
12:00 am: Post-game meal
This changes, but a popular option is fajitas
What do you think of this meal plan? Could you live with it? Anything you'd want to add? Tell us in the comments below or tweet us @OKMagazine.