NEWS
Glee Star Max Adler Talks About His New Role on Switched at Birth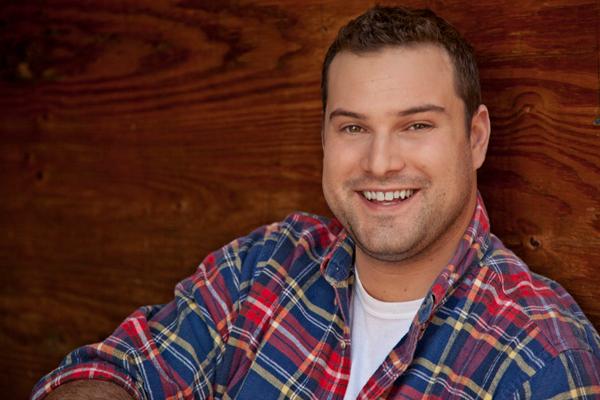 Article continues below advertisement
OK!: Happy birthday! What are you planning?
Max Adler: Tonight I'm having a big party for friends, family, and colleagues and coworkers because it's been busy the last few months and I've been out of town a lot. It's nice just to catch up with everybody in one spot on one night.
OK!: You've joined Switched at Birth. Tell us about your character.
MA: I played a guy named Tank, his real name is Miles Conroy. The name represents his personality in that he's grown up living like a typical, all-American, red-blooded male, football-playing, hang out with the bros kind of guy. And that's the Tank side of him. But underneath all that lies a caring, vulnerable guy. He hasn't been around anybody to display those emotions yet, until he meets Bay, played by Vanessa Marano. He gets taken by her, and we'll have to see where the relationship goes and if they click.
Photos: Find out the best reality stars to follow on Instagram here.
OK!: Where would you like to see him go, and have fans already begun weighing in on Twitter?
MA: They have, and it's tough to compete with the Bay-Emmett relationship on the show, just because that's been established on the show for a couple of years and they have a solid fan base. But I think that so far the reaction has been pretty positive! I've heard #bank, for Bay and Tank. He's a sweet guy that really does care for her, and will do anything to make sure she's okay. I don't think she's ever dated a guy like that. He's exposed her to a whole different side of things. I think they've very good for each other. I like them together, so I'd like to see them go strong, but we'll see what happens with the other men in her life,and where the writers choose to take them.
Article continues below advertisement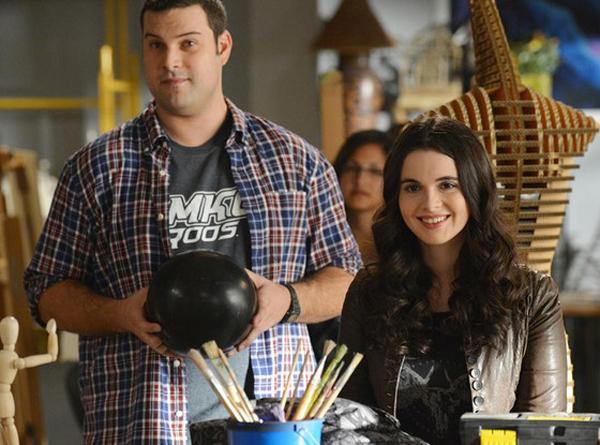 OK!: What's it been like working with Vanessa?
MA: Just amazing. She's just phenomenal, a super-talented actress, always prepared. She's been in the business since she was 8 years old, so to have her be so modest and genuine and down to earth, and have no ego, is very refreshing. I'm very lucky to do 99% of my scenes with her.
OK!: How does the Switched at Birth cast compare to Glee? It's a lot of young people again.
MORE ON:
Switched At Birth
MA: They are comparable in that I'm surrounded by a bunch of people my age again. It's a lot of fun to have so many friends and peers that I get to work with. Of course, there are the adult actors who are so great as well, I can't say enough about Lea Thompson and Constance Marie and Gilles Marini. And I just feel, again, very lucky. There's no prima donna on the set, everyone's very welcoming and embracing and passionate. They've welcomed me with open arms.
Article continues below advertisement
OK! News: Janel Parrish reveals her favorite Pretty Little Liars conspiracy theory.
OK!: When I think of you, I think of the activism that sprang up after your role on Glee. Are you still active in the community?
MA: For my birthday, via social media, I kindly requested that my fans that they make a donation of whatever they could to the FSH Society, which is a form of muscular dystrophy, called facioscapulohumeral. It's what my mom has, what my grandma had, and I do a lot of work with them and with Muscular Dystrophy Association to raise money so we can try to find a treatment or a cure. I do a lot of speaking about it. I host a couple of walks every year. That has been one thing, and I work with equal rights, focused mainly on homosexuals and gay marriages. I work with It Gets Better and Trevor Project and GLAAD, did an It Gets Better video, things that really came out of Glee and being able to talk to so many people who were going through the discrimination.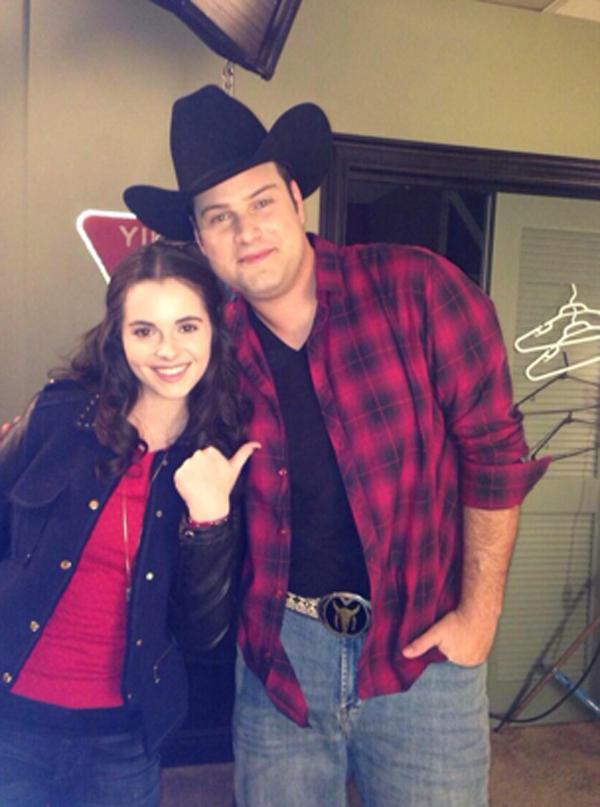 OK!: What else are you working on professionally? You mentioned movies?
MA: I just did a movie in Austin, which is a great town by the way, called Believe Me. It's an independent film with Alex Russell and Nick Offerman. Really good script, about four college guys who start up a fake Christian charity and say they're going to give the money to clean water in Africa and end up stealing the money for their tuition and partying. And then I did a movie in Michigan, called Saugatuck Cures. I was the lead in that movie. A friend from high school directed it. I play a volunteer firefighter who is dying from cancer, and he has to deal with drama with the family. It's a nice little Family Stone meets Sideways kind of feeling.
Have you been watching Max on Switched at Birth? What do you think of his character? Do you think he and Bay make a good couple? Tell us in the comments below or tweet us @OKMagazine.