NEWS
Gotta See It Gram of the Day: Get the Scoop On Which Pitch Perfect Star Is Joining Glee!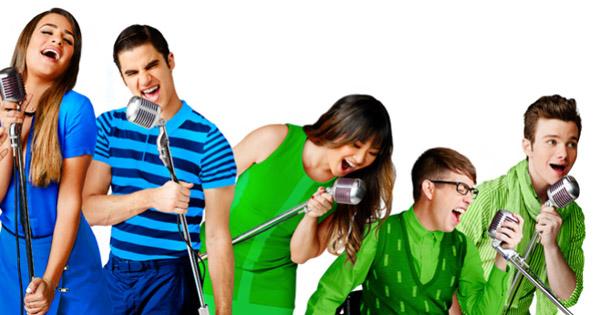 After Pitch Perfect hit theaters in September 2012, we couldn't help but imagine how amazing a Glee face-off would be. Seriously, can you imagine the New Directions battling the Barden Bellas or the Treblemakers? It would officially be aca-awesome! Plus, it would give us more amazing songs to sing-along with. Because let's he honest, we definitely belt out the words to all the songs.
News: Beloved Director Adam Shankman "Seeking Treatment" In Rehab
Article continues below advertisement
Our dreams have finally come true as a member of the Treblemakers is joining the hit FOX sitcom. So which lucky crooner made the cut? Sklyar Astin—eek! The news was announced Wednesday on both Darren Criss and Chord Overstreet's Instagram accounts alongside an amazing selfie of the trio.
News: How Did Brittany Snow Find Out About The Pitch Perfect Sequel?
"Me, @ChordOverstreet & @SkylarAstin... And a#DramaticSelfie for you all. So glad to have our buddy Skylar on #Glee!" Darren wrote. Naturally fans were overjoyed by the news with thousands of comments like, "Yeeees skylar in glee wohooo can't wait to see you guys singing together" and "OMG this is the greatest news EVER. I'm fffffrrrreeeeaaaaaaakkkking out a little."
News: See Which Former Glee Star Just Attempted Suicide
Stay tuned to OKMagazine.com for all the details on Skylar's Glee debut. We are counting down the days until his episode. Are you?
Are you excited Skylar will be appearing on Glee? Also, which other Pitch Perfect star would you like to see on the show? Tell us below and with a tweet @OKMagazine.