NEWS
Halle Berry's Historic Academy Award Win Is Also Her 'Biggest Heartbreak'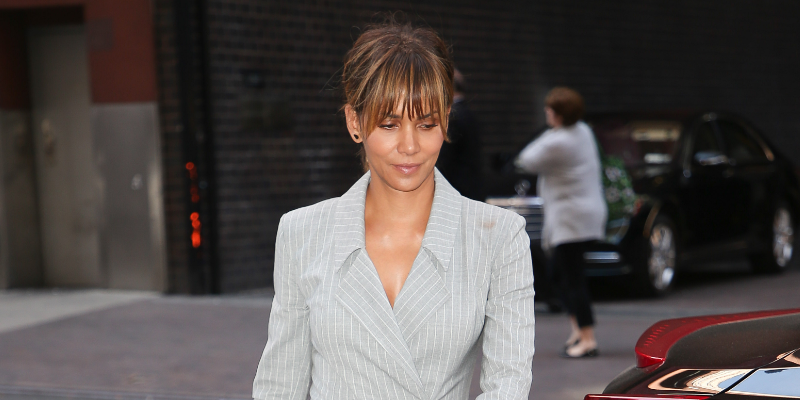 Halle Berry is proud to have received an Academy Award for Best Actress, but it is still a very bittersweet moment for her.
Berry made history in 2002 after winning the Oscar for her role in Monster's Ball — the first and only African-American to do so.
HALLE BERRY SAYS HER DIABETES PUTS HER 'AT RISK' DURING CORONAVIRUS PANDEMIC
"It's one of my biggest heartbreaks. The morning after, I thought, 'Wow, I was chosen to open a door.' And then, to have no one... I question, 'Was that an important moment, or was it just an important moment for me?' I wanted to believe it was so much bigger than me. It felt so much bigger than me, mainly because I knew others should have been there before me and they weren't," she explained to Variety.
Article continues below advertisement
Cynthia Erivo was nominated last year for Best Actress for portraying the role of Harriet Tubman in the film Harriet, while Ruth Negga was nominated in 2016 for her role in Loving.
Berry also shared that just because she won the award didn't mean that other roles would come flooding in. On the contrary, her next film after winning the Oscar was a bit of a box office flop.
HALLE BERRY REVEALS SHE BROKE THREE RIBS WHILE FILMING 'JOHN WICK 3'
Article continues below advertisement
"Just because I won an award doesn't mean that, magically, the next day, there was a place for me. I was just continuing to forge a way out of no way."
She went on to star in Catwoman, and almost immediately saw red flags. "The story didn't feel quite right," she said. "I remember having that argument: 'Why can't Catwoman save the world like Batman and Superman do? Why is she just saving women from a face cream that cracks their face off?' But I was just the actor for hire. I wasn't the director. I had very little say over that."
Article continues below advertisement
Berry is currently putting the final edits on her new film Bruised, which she stars in and directs. There aren't many female directors in Hollywood, but she has noticed a shift over the last few years.
"I definitely feel like there's a turning point," she said. "I'm more encouraged that as women, we are feeling confident enough to tell our stories. And there is a place for us to tell our stories. For so long, our experiences have been told narratively through the guise of men."
Bruised is due to be released at the Toronto Film Festival.