NEWS
Heroic Dad Fired From Two Jobs After Shielding His Kids From Gunfire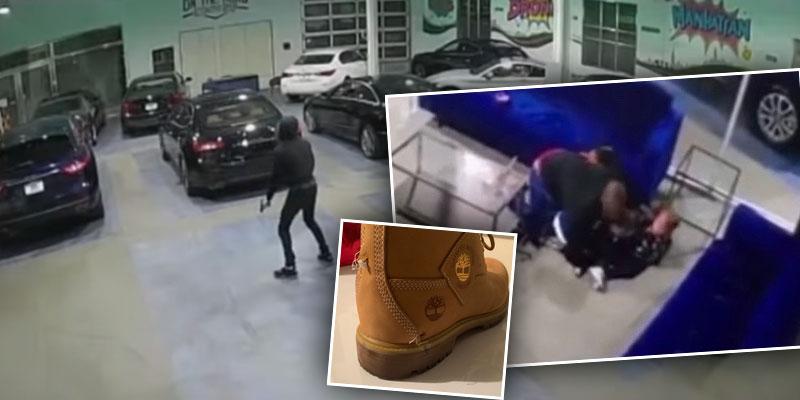 Father of three Anthony Jefferson has been fired from his two jobs after sustaining injuries from protecting his children during a car dealership shooting in the Bronx on the night of Monday, September 21.
TMZ reported that three suspects began firing multiple shots into the On The Road Automotive building. After the first shot shattered the window, the 39-year-old sprung into action and used his body to shield his three children ages 6, 5 and 2. He was shot two times in his boot and one time in his right thigh, according to the GoFundMe page set up for Jefferson's family.
Article continues below advertisement
REVENGE! JOE EXOTICWANTS JUSTICE FOR CAROLE BASKIN'S MISSING HUSBAND DON LEWIS
His wife, Danica, told TMZ that he was fired from his two jobs due to his inability to walk after the frightening shooting. He previously worked as a head painter at a maintenance company and a construction worker in New York City. The mother of three did not disclose the names of the specific companies.
The now-unemployed father has been discharged from the Jacobi Medical Center hospital, but will need another surgery in the near future to remove the bullet that is still in his leg. Not only does Jefferson require medical care, the GoFundMe page noted that the family hopes to send their three children to therapy as "they are beyond traumatized" from the life-threatening incident.
According to New York Daily News, investigators believe the incident is gang related; a gang member was doing business at the dealership on Monday night before the gunmen opened fire.