NEWS
How Katie Holmes Is Loving Life Since Divorcing Tom Cruise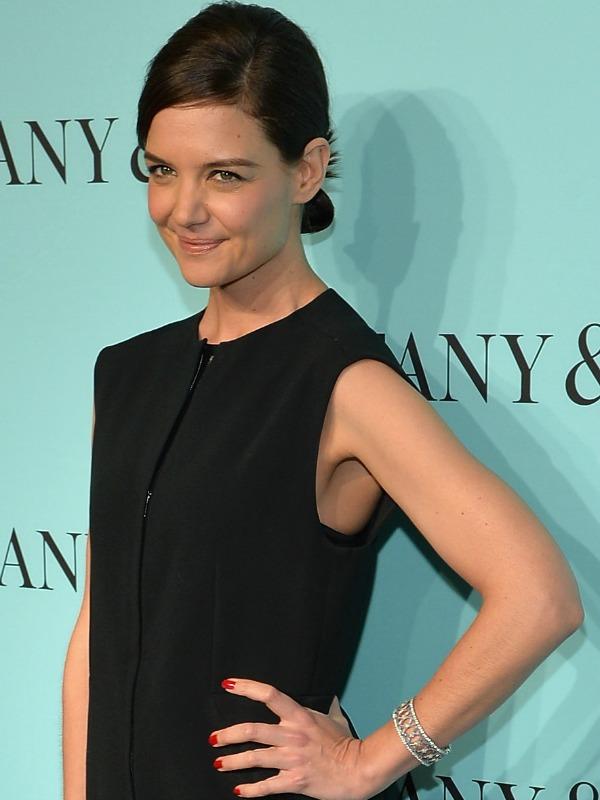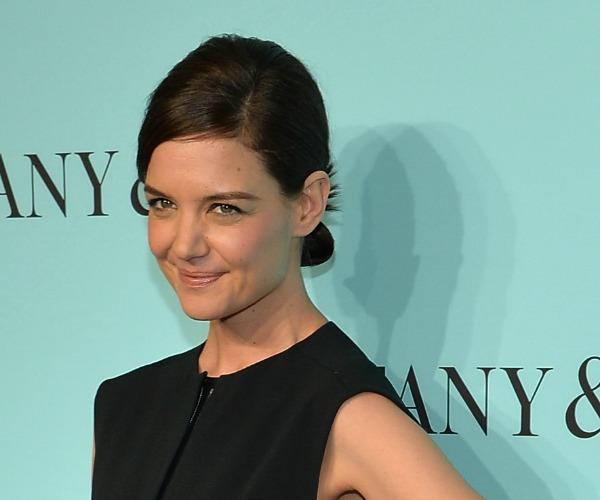 Two years after her divorce from Tom Cruise, Katie Holmes is exuberantly taking on life in New York City, a busy single mom relishing the opportunity to live a life completely different from the one she had with the world's biggest movie star: as her own free woman! At 35, "Katie is more confident and vibrant than she's ever been in her entire life," says a source. Agrees another insider: "She is so happy! She's making it on her own and standing on her own two feet."
Article continues below advertisement
OK! News: See how Katie Holmes rocked a bikini on a recent vacation.
Katie is not only standing tall—sans the 5-foot-7 Tom, the 5-foot-9 beauty, like 5-foot-11 Nicole Kidman before her, can wear heels again!—she's making great strides. Since she blindsided Tom in June 2012 and walked away from their nearly six-year marriage with daughter Suri, now 8, firmly in tow, the actress has a whole new career—three films in the can, two more starting production, and a new TV series in the works—a new edgier style and a fabulous loft in trendy downtown Manhattan. "Katie is very happy with her decision," the insider says. "She is building her independence."
OK! News: Find out what Katie Holmes posted in her first ever tweet.
With that autonomy has come breathing room Katie never knew with Tom, perhaps Hollywood's most vociferous Scientologist. "He controlled every aspect of her life," says the first source. Church handlers prepared her meals, drove her everywhere, scheduled appointments. Tom expected her to accompany him during his red carpet appearances and the handlers even told Katie what to wear." While Tom thought he was doing the right thing keeping Katie under closer watch, he's since come to regret it. "He's realizing that it played a big role in Katie leaving him," a source says.
Article continues below advertisement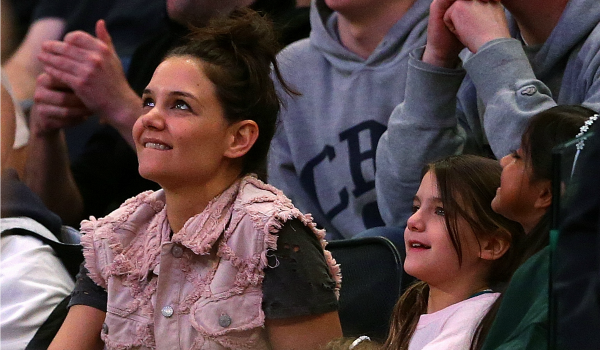 It was the hovering church that spurred Katie into action, as she worried about its effect on what matters most to her—Suri. "Suri was approaching the age when she would start school," the source explains. "At 6, she would have to begin a Scientology process known as 'sec checking' wherein subjects are asked questions while hooked up to meters that are claimed to monitor emotional states. Katie couldn't stand the thought of subjecting Suri to it. She'd finally had enough and knew that the only way out was to have an exit strategy and keep it secret."
OK! News: Read the official statement on the elevator fight from Solange, Beyonce, and Jay Z.
Overseen by her lawyer father Martin, Katie's plan called for secret cell phones and a lease on her own NYC pad before she could serve Tim with divorce papers, secure primary custody of her daughter and get on with life. And armed with a new sense of self and what will eventually amount to about $4.8 million of Tom's $250 million fortune (chump change for him, but he takes care of anything Suri-related), has she ever! Removed from church control, Katie (raised a Catholic) roams at will. "Being able to walk down the streets in New York was an interesting change for her," says the first source. "She's completely embraced it—and she loves the fact that she can actually ride the subway!"
Article continues below advertisement
WATCH: Look back at Katie Holmes and Suri's adorable manicure date.
After days on the town with Suri or her large circle of loyal friends, the onetime indie darling—just as memorable in big-league films like Wonder Boys and Batman Begins—heads home to a 2,000-square-foot two-bedroom loft in Chelsea, complete with doorman, roof garden and a playroom for Suri. "Katie's redesigned the decorations in her apartment three times over the last year," a source reports. "Just to have the luxury to be able to pick out her own designs was huge," because at the 10,000-square-foot Beverly Hills mansion she and Tom shared, "he never allowed that." The master bedroom contains "three huge closets full of clothes, which are all items Tom would never have allowed her to wear," the source continues. "She has gone nuts buying alternative, edgier things, just because she can!"
WATCH: See Jamie Foxx and Katie Holmes together to check on their chemistry.
Dressed like a New Yorker, the Toledo, Ohio, native emerges from her customized nest hell-bent on rebuilding the résumé she let slide while busy being Mrs. Tom Cruise. It has been a slow and steady climb, but her career has reached a level of professional respectability few would have predicted. It began soon after the divorce with a Broadway play (her second), followed by an appearance as "The Slutty Pumpkin" on the hit sitcom How I Met Your Mother and in the 2013 indie film Days and Nights. "Katie's had to totally change her whole world post-Tom and get used to being in charge of her own destiny," says another source. "That's a lot of pressure for someone trying to claw back credibility with her work."
Article continues below advertisement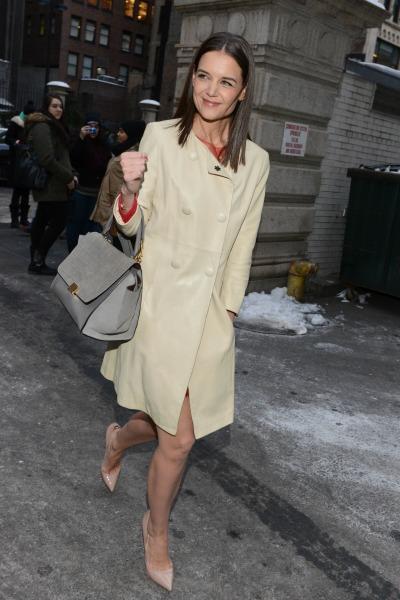 Newsfash: It's working! Between finishing up the filming of Mania Days, a low-budget romance costarring Luke Kirby due out later this year, and traveling to South Africa to film the The Giver with Meryl Streep and Taylor Swift, Katie's had little time to bask in the reviews for Miss Meadows, a dark comedy in which she plays a prim first-grade teacher who happens to also be a homicidal maniac.
Article continues below advertisement
So, what's missing? The love part. "Naturally, after being in such a controlling marriage and finally finding her way again, Katie was scared to date," the first source explains, though rumors briefly (and erroneously) bubbled up about her Mania Days co-star Luke and Jamie Foxx, with whom she hit the dance floor at a Hamptons gala last August. "I have a feeling that she is going to start dating again very soon," admits the insider, who adds that Katie's getting encouragement from pals who "just want her to have fun. She's not getting the pressure to get back out there." No pressure, perhaps, but a friendly nudge. "Katie's coming to the point where she's ready to find her everlasting love," the source explains. "Her friends are even pushing her to try online dating. She's not up for that yet, but she's definitely ready for a little spice in her life again!"
What do you think of the changes Katie Holmes has made for her life so far? Do you think that she and Tom Cruise were a good couple? Is New York City the right place for her? Tell us in the comments below or tweet us @OKMagazine.