NEWS
How Kris Jenner Will Reveal Baby North West, and Her Thoughts on the Name!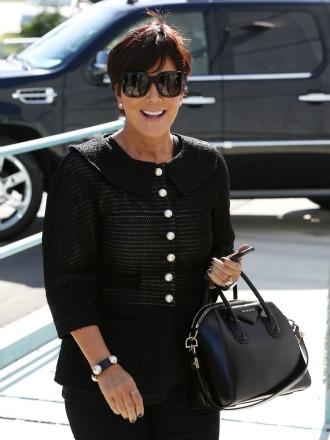 Article continues below advertisement
OK! News: Find out how you can win a day with the Kardashian family!
Um, of course. This is perfect. Why didn't we think of this sooner? It'd be way more fun to see the live baby wriggling around on camera, as opposed to a stuffy magazine shoot in a pristine nursery. Plus, it will get people to tune in to Kris' new show.
OK! News: Rob Kardashian defends the name North.
The mom-ager appeared on The View yesterday, where she shared the meaning behind the name North. "The way Kim explained it to me was that North means highest power and she says that North is their highest point together," Kris explained. "I thought that was very sweet."
OK! Investigates: You'll never believe Kris Jenner's net worth!
Another Kardashian with an opinion about Kim's parenting choices? Kourtney. Reports say that she and her little sis have been fighting nonstop about Kim's parenting choices, like wanting to fly all around the world on Kanye's tour with the newborn. Yikes!
What do you think of the name? Do you think they'll unveil the baby on Kris? Do you think your boss will allow you to roll a TV into your office on that day? Tell us in the comments below or tweet us @OKMagazine.