NEWS
What Jennie Garth Learned From Completely Ripping Her House Apart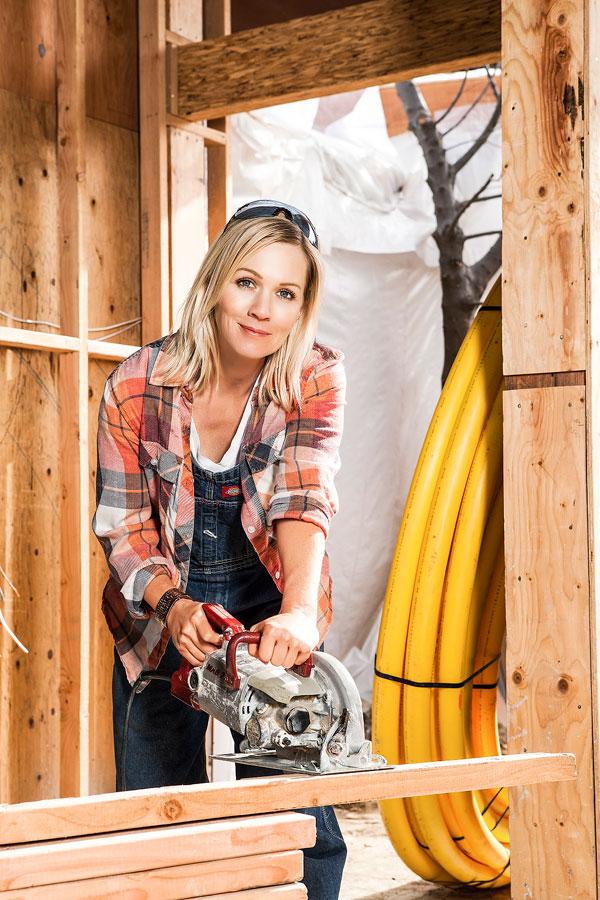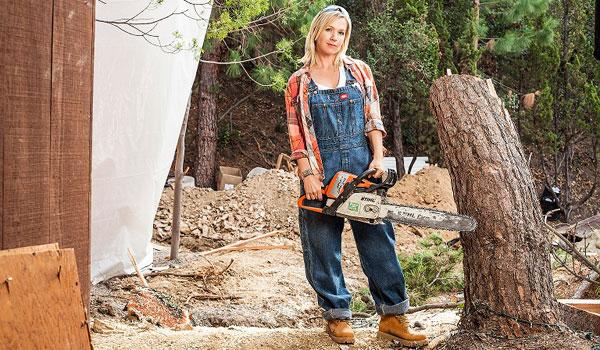 Jennie Garth wasn't finished getting personal with the world after she published her tell-all memoir, Deep Thoughts From a Hollywood Blonde. Now the celeb is giving her fans a very clear view into her world (and her humble abode!) with a new reality design project on HGTV, The Jennie Garth Project, that's based around the demolition and remodeling of her Studio City home in California—that she's spearheading by herself, we might add.
Article continues below advertisement
We caught up with Jennie to chat about her new show and find out the lessons she learned after completely ripping up and refinishing her home.
Check it out below and make sure to catch the premiere of The Jennie Garth Project on HGTV on Tuesday, September 16th at 9:00 p.m. ET/PT.
OK! Magazine: What was the defining moment that made you decide you needed to completely redo your home?
Jennie Garth: It is kind of a new start for me—a new beginning. I bought a house that I had a very clear vision for what the house needed to become to see the full potential. I bought it and jumped in. I new exactly everything that I wanted.
OK!: What was something that surprised you about this big project?
JG: It surprised me that there are so many decisions along the way. It surprised me that I could handle them all. I impressed myself.
OK!: What did the process of redoing your home teach you about yourself?
JG: That I'm not a patient person. I don't like to wait for pretty much anything. There's a lot of waiting on other people's schedules. It taught me that I can definitely listen to my decision-making skills. I'm good. I can make my own decisions. I had forgotten that for a long time.
Article continues below advertisement
PHOTOS: The 7 Most Expensive Animals In the World
OK!: What was it like to do some of the renovations all by yourself?
JG: I did a lot of the demo myself, ripping the house apart and trying to save money when I could and salvage things. I love to do that. It makes me feel thrifty!
OK!: Did you have a hard time tossing certain things?
JG: No, no. Just throwing stuff out the window was like the highlight for me. Out with the old and in with the new!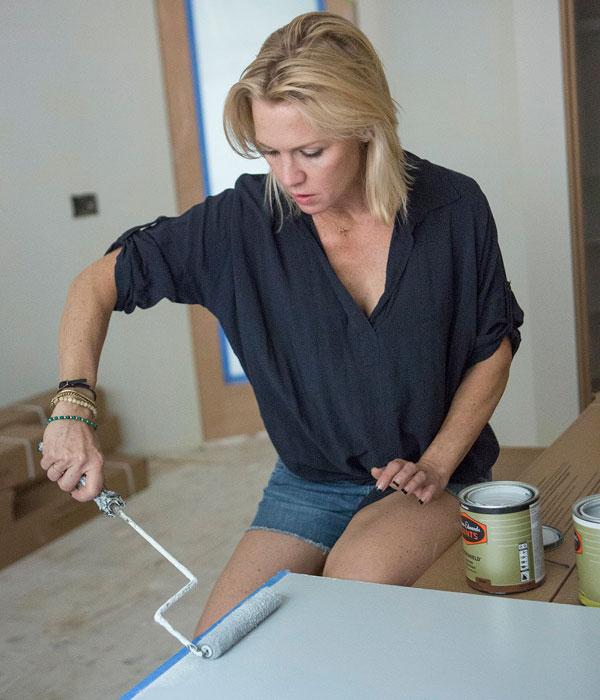 OK!: Where did you look for inspiration?
JG: I had everything in my brain. Just like a movie in my brain, I could see what I wanted. I used visuals to convey that to other people. There's a website called Houzz, and there are unlimited references for every kind of house design and product. I loved it. That was my go-to.
OK!: What's your ideal home décor style?
JG: Right now it's modern but home-y. Very clean, no clutter. That's my goal.
Article continues below advertisement
OK!: How did you do that? Do you have any tips?
JG: Make space for everything if you can. Plan it out so you know what you have and what you can house behind cabinet doors. That would be my Number 1. tip. And just to be able to let things go. I think people hold on to stuff, but you have to let old things go to let new things flow into your life. It's OK to sort of purge and cleanse and start over. I think that's really good for people.
OK!: Do you have a favorite movie home?
JG: I love that movie with Jack Nicholson and Diane Keaton, Something's Gotta Give. This house is nothing like that, but I will eventually do a Cape Cod-y, country modern house. That house they lived in was inspiring.
OK!: Were any of your Mystery Girls costars part of the renovation at all?
JG: No, you know, I would go to work with Tori Spelling with paint on me and tired from already working on the house, and she would just be in awe of me like 'How do you do it all? I don't know how you do it.' She was always very supportive and completely impressed by my endeavors.
Article continues below advertisement
OK!: You have your new show and your book. What's the next thing you'd want to tackle?
JG: I want to definitely continue my home designing. I love it more than anything I've ever done. I want to do it for other people now. I feel like I need to pay it forward. I've done my half. I feel like I need to help other people change their lives like that.
What do you think about Jennie's tips? Will you watch her new show? Tweet @OKMagazine and leave a comment below.