NEWS
Poll: Watch The Sexy New Music Videos from Jennifer Lopez and Shakira ft. Rihanna And Vote For Your Favorite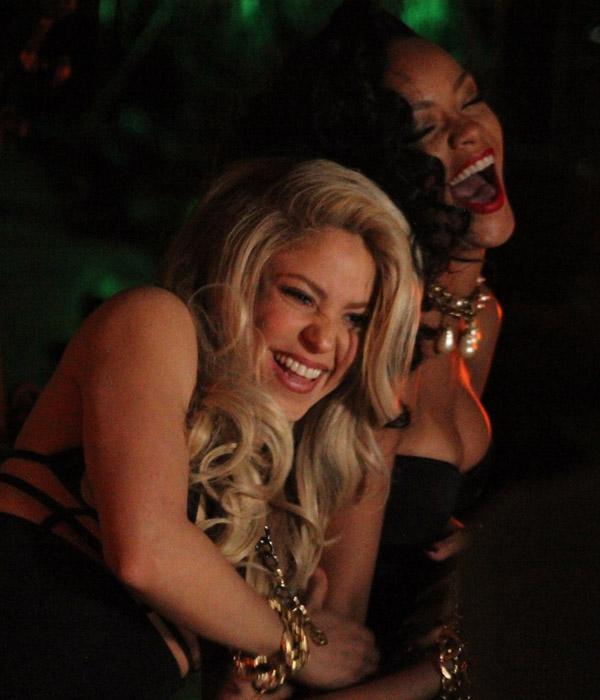 Today is officially diva Friday! Or something. Mainly because the entire internet is talking about two major music videos that just got released within the past 24 hours from the finest gals in music—"Same Girl" from Jennifer Lopez, which is a nod to her Bronx roots, and "Can't Remember To Forget You," the collaboration between Shakira and Rihanna that is pretty much lesbian porn.
Article continues below advertisement
Watch the two videos below (clearly New Tunes Tues came early this week!) and at the bottom, be sure to vote for your favorite video from your favorite diva:
Zendaya, Lana Del Rey and More: Vote For Your Favorite New Song of the Week!
Here's Jennifer's video, which she called "the craziest thing I've done in my career of music and movies." That's probably because JLo, her friends and a cameraman literally just ran rampant in the Bronx, trying to capture the essence of what it's like to live there for the video. Did it work?
youtube=https://www.youtube.com/watch?v=s3T2A7xJgZs&w=640&h=360
Photos: 7 Times Madonna Performed With Younger Pop Stars
And next, here's Shakira and Rihanna in probably the most racy and sexy music video of all time. No shock there because these two ladies are both notorious for pushing boundaries, but like, OMG. Does this not look the most amazing vacation ever?
youtube=https://www.youtube.com/watch?v=o3mP3mJDL2k&w=640&h=360