NEWS
'Jerseylicious' Reunion Host Jessi Cruickshank Takes Over OK!'s Twitter This Sunday, Spills Show Deets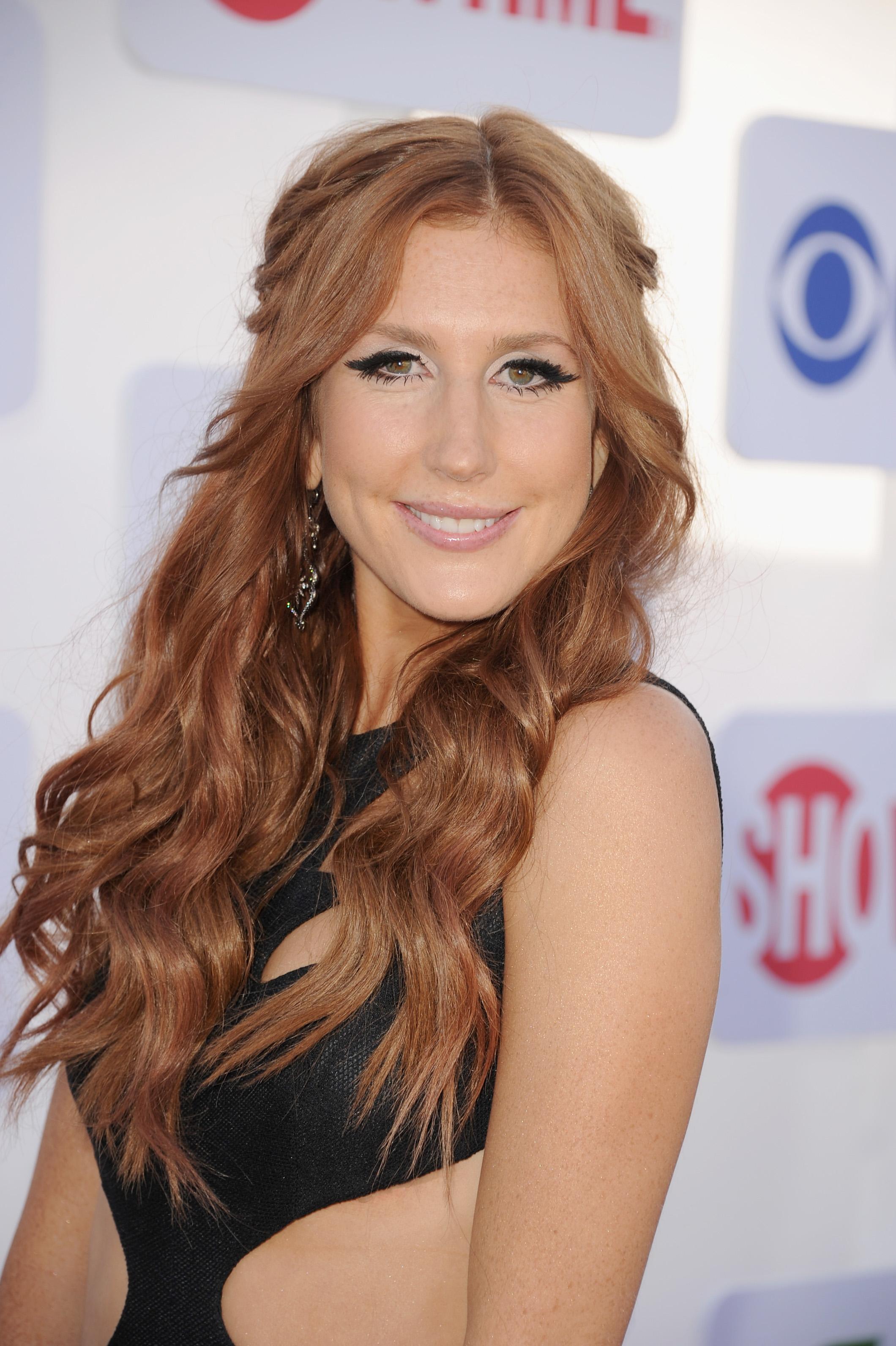 After four years of hosting The Hills After Show, Jessi Cruickshank thought she had seen it all, but the Jerseylicious gang proves her wrong on their upcoming reunion special (part one airs this Sunday, May 12, on Style). If you've seen the promos currently airing, you know something maj goes down on camera, but Jessi is going to make sure Jerseylicious fans get all of the inside scoop they won't show on TV by taking over OK!'s twitter account during the special. She promises a no-holds barred account of anything you want to know, and from what we hear, there's a lot of dirt to share. OK! chatted with Jessi to get some pre-show gossip and she shared some pretty fascinating stuff!
Article continues below advertisement
OK! News: Bravo's 'Princesses' Talk Long Guy-land
OK!: Did you get hazard pay for hosting a Jerseylicious reunion?
Jessi Cruickshank: I mean, I should have. Looking back I wasn't properly secured. It was crazy! Crazy!
OK! News: 'Jerseylicious' Star Tracy DiMarco Dishes On Wedding Plans
OK!: Were you a fan of the show before you sat down to do the reunion?
JC: I was definitely a fan of the show. I worked on The Hills After Show for four years of my life so that sort of world was something I had become all too comfortable with, and then Jerseylicious was much harder. Jerseylicious made The Hills look like The Golden Girls. The hair is bigger, the fights are scarier, the people are louder. When they asked me to do the reunion show I was like, okay, I've done The Hills, I can handle this, and then I started watching the episodes that were coming up that hadn't aired yet in season five. Then I started thinking, dear God, I don't know if I can handle this! I got there and I quickly realized, no, I was not at all prepared for what the Jersey girls were about to bring.
OK! News: Tia Mowry-Hardrict Runs Miles For Melanoma, Launches Milky
OK!: When you're a situation like that, how do you moderate a group of people who are so...angry?
JC: And that's not even a bad way to put it! I went into that show having very little in common with anybody on the set. The first thing I remember is we were doing hair and makeup in my dressing room and I was like, "Throw on a little extra bronzer! I'd rather not blind the castmembers. Let's just try to make them feel comfortable with my transparent skin." I'm trying to get my hair as large as possible, just to fit in, and at one point I start to smell smoke. When you smell smoke inside you automatically think something is wrong or on fire. So I open the door to the dressing room and, no, it's just Frankie and Corey in the hallway smoking cigarettes. Just an 8 AM cigarette inside. Not out a window, not in the foyer. I was like, "All right, perfect, I'm in Jersey. Let's do this."
Article continues below advertisement
OK! News: Sean Lowe Helps Launch Boots No7 Men Skincare Line Stateside
OK!: Did you find yourself feeling differently about anyone after the reunion than you did before?
JC: Yeah, I mean, Tracy is terrifying. She's terrifying on the show. In person she was actually really lovely and sweet and very welcoming to me when I met her. Then I realized 10 minutes into the show she gets this look in her eye when you say something to provoke her and the only thing I can compare it to is an animal on the Discovery Channel when it's about to attack its prey. The eyes just go crazy and it's almost as if she completely loses control of everything. I saw those eyes very clearly, they were directed at me several times on set and then, of course, midway through the show she just completely loses her mind. I won't tell you why or how it happens but she attacks one of the other girls in the craziest way. There was blood on the floor, there were chunks of clipped in weaves thrown around the set. As the show progressed I started feeling bad for Tracy because it was everybody against her. She was vulnerable, she was sad, she was crying. I had to go and console her in her dressing room. She sort of did a 180 over the course of these two reunion specials. I left feeling bad for her in a way.
OK! News: Bravo's 'Newlyweds' Tina and Tarz Open Up About Marriage
OK!: What can we expect from you taking over our twitter during the reunion?
JC: I'm excited because during the show you're going to see a lot. You're going to see what happens during commercial breaks, you're going to see dressing room stuff, we have a lot of behind-the-scenes that you'll see, but then there's so much that viewers won't see. So I just want to invade your Twitter account so I can tell everyone what really went down and so far Style has yet to say, "Jessi, stop talking. Don't say that." So as far as I'm concerned I can tell you anything and everything you want to know. I hope the cast doesn't get mad at me. I had some instances on The Hills where'd I get a phone call from Spencer Pratt yelling at me for something I said about him the night before on the show. You always have to be aware that the cast are real humans but ultimately I'm a fan of the show and I'm the viewer's team so I'm going to tell all of the gossip behind the scenes.
Do you want to live tweet with Jessi on Sunday? Tweet us @OKMagazine at #JessiTakesOK to submit your questions for her and let us know your thoughts on the upcoming Jerseylicious reunion!