NEWS
One Way Or Another: Johnny Depp Manages To Get His $50M Defamation Trial Delayed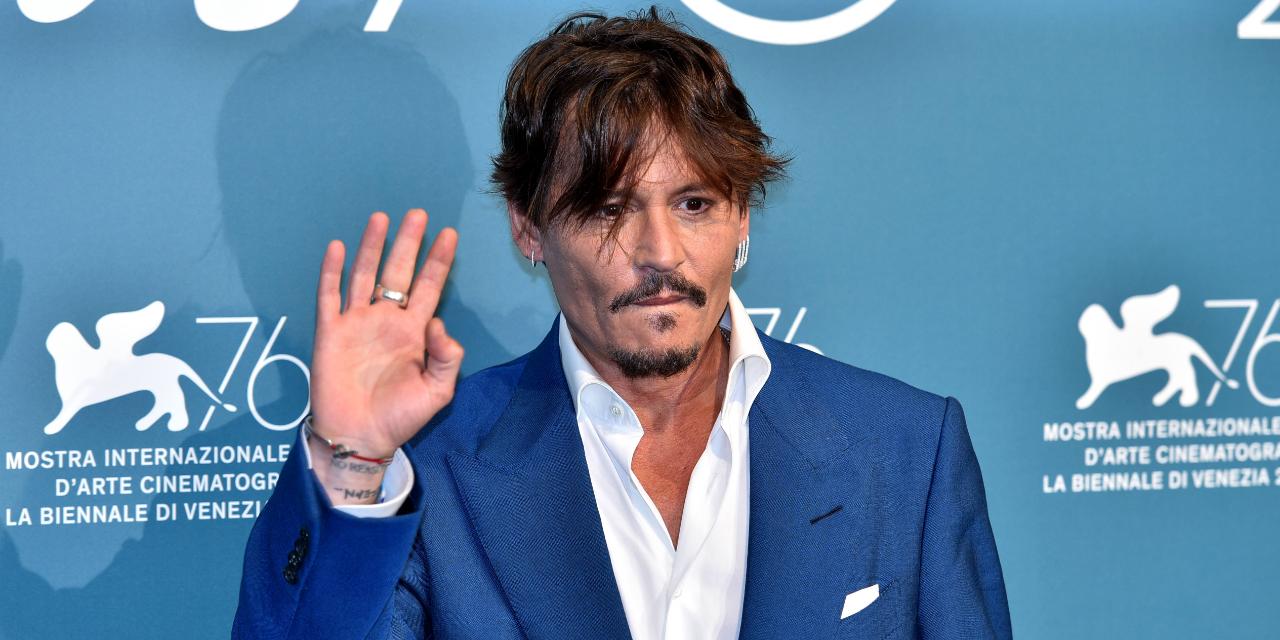 Johnny Depp's $50 million defamation lawsuit against ex-wife Amber Heard has been delayed and pushed back from January 11, 2021, to May 3, 2021. The reason for the hold up is not because of his filming schedule for Fantastic Beasts 3 — which he pitched in his court appeal — but because of the ongoing coronavirus pandemic.
"Right now, the Virginia Supreme Court has not authorized us to conduct jury trials," Circuit Court Chief Judge Bruce White said in the court hearing on Friday, September 11, where Heard was also present via video link.
Article continues below advertisement
However, this is not the final date since criminal trials will go back to court first, and the backlog could lead to the court battle between the two being pushed even further into next year.
'AQUAMAN' STAR AMBER HEARDS NEXT CHAPTER IN LIFE AFTER NASTY DIVORCE FROM JOHNNY DEPP
The trial has already been pushed back twice due to the pandemic. On August 31, Depp asked the court if the proceedings could be moved to somewhere between March and June of next year so that he could film the Fantastic Beasts 3 — the movie franchise based on J.K. Rowling's books — from October to next February in London.
As a result, Heard, 34, said that if the trial was postponed, it would conflict with her Aquaman II filming schedule.
"Defendant's career has virtually halted, with the exception of Aquaman II — which she was told months ago would begin filming in February 2021," Heard's court filing read. "Warner Bros counsel said that they do not know when Aquaman II will begin filming, but it will be sometime in the spring of 2021, which is also a basis for denying the continuance."
Article continues below advertisement
"Hello All! I just wanted to thank you all once again for your constant and loyal support throughout many long and interesting episodes of my life ... I am only here because of you — and I'm only here for you!!! All thanks and love to you for all, JD," he captioned a video of himself at his desk smoking and writing a letter on September 11.
ROBERT DOWNEY JR. THROWS JOHNNY DEPP A CAREER LIFELINE
Depp is currently seeking damages against Heard after she wrote an op-ed in The Washington Post in 2018, where she claimed she was a domestic violence victim but did not mention the Kentucky native by name.
The ongoing trial between the Pirates of the Caribbean star and his ex-wife has taken several turns, and the actress has also thrown new allegations at him.
Heard — who was married to Depp from February 2015 to May 2016 — launched a countersuit against her ex-husband for $100 million in August, accusing the actor of launching a "smear campaign" against her. The court papers filed claim that Depp allegedly "controlled and/or manipulated" social media accounts to target her.