NEWS
Johnny Depp Gets Back at Ricky Gervais for Golden Globe Jokes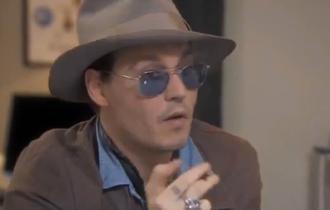 Article continues below advertisement
He wrote, "This is why mankind is finished. Loads of people think the Johnny Depp clip is real. I kid you not. It is 100% scripted! Unbelievable."
OK! NEWS: JOHNNY DEPP'S WORKING ON A DR. SEUSS BIOPIC!
In the "scripted" clip, Johnny defends himself and Tim Allen for the jokes Ricky made about them.
"I want you to know this and I want you to carry this with you for the rest of your days," Johnny warns. "No one makes fun of Tim Allen on my watch and gets away with it."