NEWS
Jon Gosselin Threatens To Sue Kate If She Doesn't Stop Her 'Malicious Statements'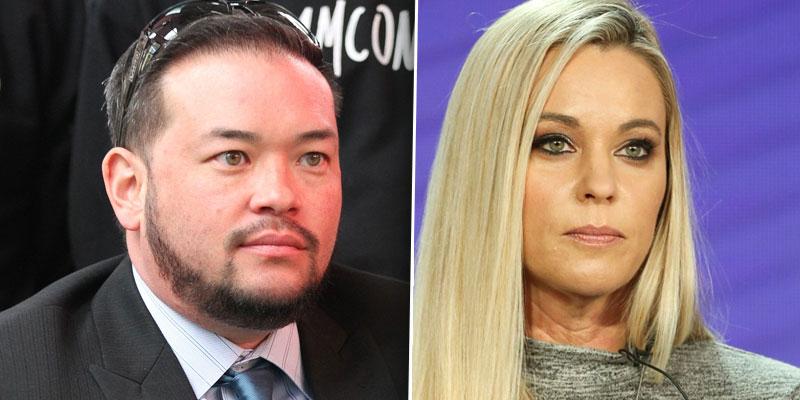 Article continues below advertisement
The reality star went on to say that it's not about him, but about "how they have to live their life by you Kate making false accusations about things that never occurred."
The statement comes after Kate, who split from Jon in 2009, called him "violent" after their son Collin accused his father of being abusive earlier this month.
Previously, a representative of the accused DJ told Us Weekly that his ex wife's comments were "malicious statements," declaring that they would be taking legal action "if her false accusations of abuse continue."
REPORT: KATE GOSSELIN FOUND IN CONTEMPT OF COURT AFTER FILMING HER KIDS FOR REALITY SHOW
"Jon is a loving father who has never abused his son. He has done nothing but parent his children and attempt to stay out of the public eye for years," the representative said, maintaining that Jon is innocent.
Jon's daughter, Hannah, who's also sixteen had said that her father is not an abusive person. She is one of the sextuplets — along with Collin, Aaden, Alexis, Leah, and Joe — who Jon shares with Kate.
Article continues below advertisement
"My dad loves us," Hannah, 16, told the Daily Mail on Wednesday in a statement. "He's never been abusive."
She added that her father has always been there for them and is "very loving and supportive."
JON GOSSELIN REVEALS THAT KIDS HANNAH & COLIN 'PROBABLY' WON'T SEE MOM KATE OVER THE HOLIDAYS
It was reported on September 10 that Jon had been accused of "causing bodily injury to a child through recent act/failure to act: hitting/punching." The allegations leveled against him prompted an investigation by the Berks County Children and Youth Services in Pennsylvania.
Jon's name was not there in the report. At that time, Jon's representatives had denied the allegations, but Collin had insisted that the allegations were true.
"Yesterday he beat me up and thought nothing of it, he punched me in the face and gave me a swollen nose, and I started bleeding. He then continued to kick me in the ribs after I was on the floor," Collin said in a since-deleted post on Instagram.