NEWS
Kelly Ripa Colors Her Hair For The First Time Since Coronavirus Lockdown: Feels 'Incredible'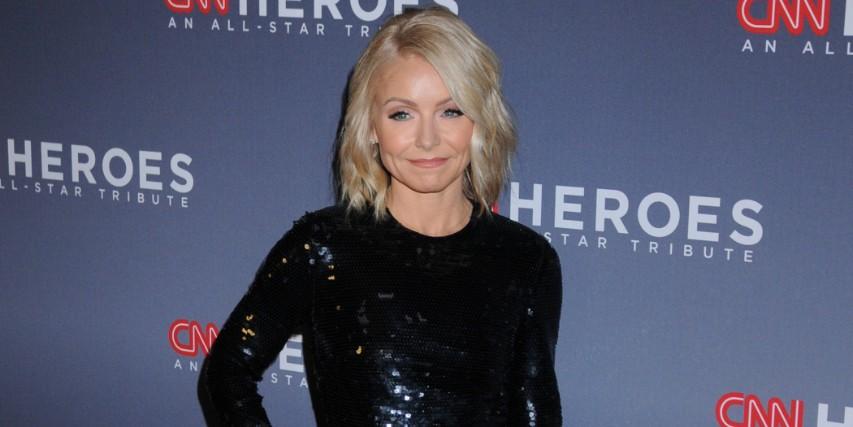 Feeling like herself again!
After documenting her ever-growing grey roots for months during the the ongoing coronavirus pandemic, Kelly Ripa made her first trip back to the salon to touch up her signature blonde locks.
"I got my hair colored and styled and it felt incredible just to have it really done," the 49-year-old, told Ryan Seacrest on Tuesday during their first in-studio taping of Live with Kelly and Ryan since the pandemic hit.
Article continues below advertisement
Article continues below advertisement
"It has gotten insanely long and thick. It's like I forgot how much hair I had because I had been putting pieces in and clipping extensions in," she boasted. "This is all my hair. And it's like incredibly long and thick and I think it's from not styling it, not coloring it."
Kelly also credits her low-maintenance at-home hair routine during quarantine for its stylish texture.
"So there's something to be said about shooting your show through a computer screen at home and not washing your hair and styling it everyday. My hair is curly too which I forgot because I spent so much time blowing it out only to put curls back into it. But it's actually very, very wiry hair," the TV host said.
Back in May, Ripa, who has been married to Mark Consuelos for 24 years, shared her grievances about managing her grays herself from home.
"Gray hair has a different texture. Anyone with gray hair can tell you, it's very wired. It tends to stand up," she said. "These little clips, and you can see I've sprayed them brown too, these little clips really, like, hold the gray."
She even documented her grey journey for fans, playing off the viral pandemic month-to-month meme.
Kelly captioned the hilarious post: "Perhaps this meme is a week old at this point… but does that really compare to these roots? ? My version of the #2020Calendar is just...real…. ??‍♀️??."