NEWS
Kody & Robyn Brown Announce the Gender of Their Baby in 'Sister Wives' Video Clip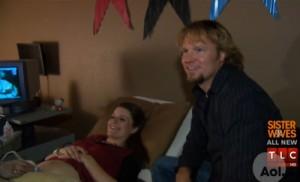 Article continues below advertisement
With a baby on the way, Kody's focus does seem to be a bit more on Robyn as the couple learned the sex of their baby this week.
"Half the family wants a boy. Half the family wants a girl. It's extremely polarizing. We're really excited to tell everybody."
Robyn decided to let their ultrasound video reveal the news to the family and helped them figure it out.
"You see an arm. You see two eyes and the back right here.... It says, 'Guess what? I'm a....' "