NEWS
Kris and Bruce Jenner Post a Happy Selfie Together, and More Kardashian News!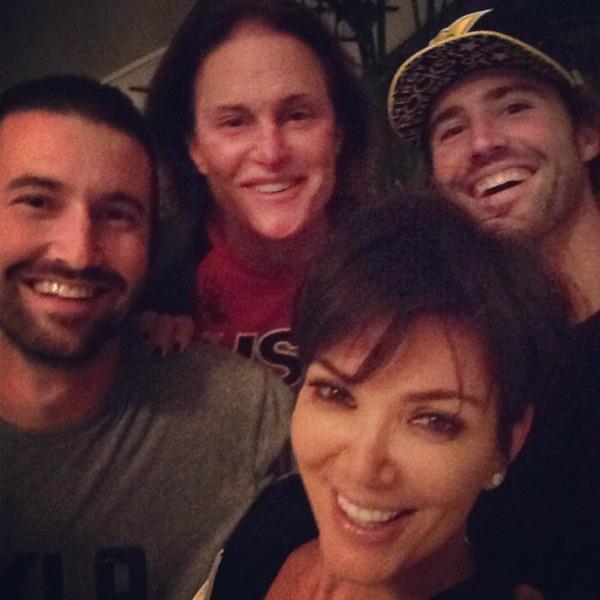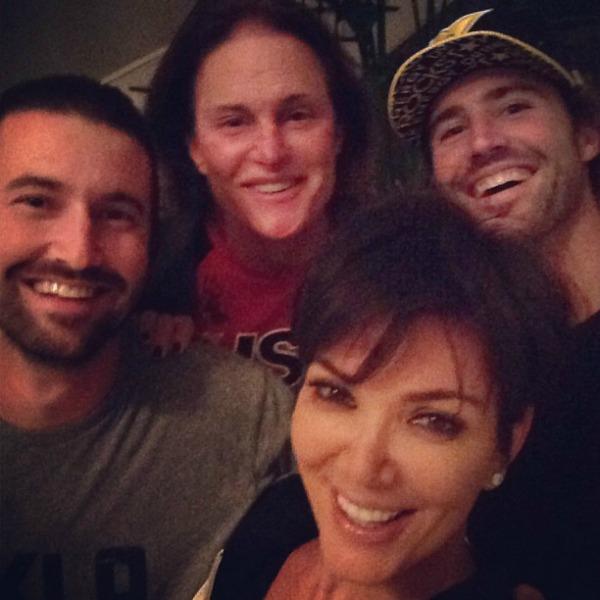 In case you doubted that this split is really as amicable as the couple claims, Kris and Bruce posted this grinning selfie with Brandon and Brody Jenner last night, along with the caption, "Another amazing night @brodyjenner @sprandoni and Bruceeeeee!!! Too fun I love you guys!!! Best hearts #sorryTMZgotitwrongAGAINLOL." TMZ had reported that Brandon and Brody were "thrilled" with the separation because they blame Kris for their poor relationship with their dad growing up. Seems like no hard feelings here!
Article continues below advertisement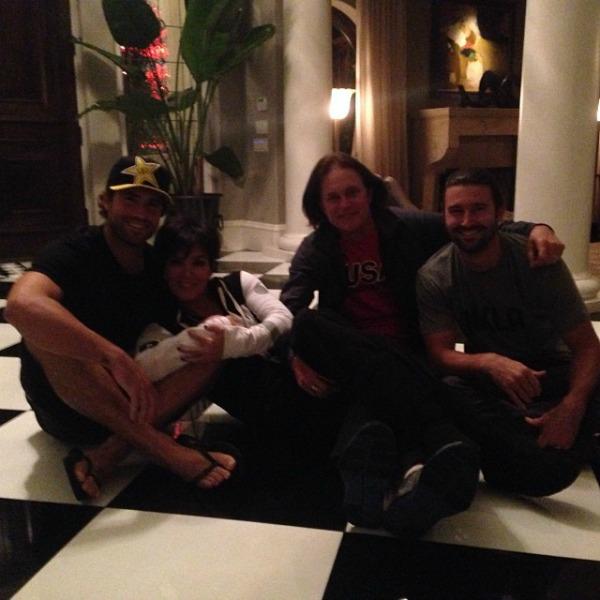 Brody Jenner also posted the above Instagram mocking the rumors. "@krisjenner and I are dating now and @sprandoni and Bruiser seem pretty chill about it hahah." It's nice to see Brody defend his step-mom after all their drama this season on Keeping Up with the Kardashians!
Photos: Take a look back at the marriage of Kris and Bruce Jenner!
Of the other kids, Khloe Kardashian had her own message to send via Instagram. Like Kylie Jenner did days ago, she posted a paparazzi pic of herself flipping off photographers. No caption was included.
OK! News: Rob Kardashian says that his parents didn't sit down the kids to discuss split.
As for the youngest kids in the group, a source tells Perez Hilton that Kendall and Kylie Jenner are choosing sides between their parents. Quiet Kendall is more like Bruce and hates the spotlight, while flashy Kylie loves how her mom lets her party. "Kendall would like to move into Bruce's house full-time but Kris always gives her a guilt trip about it. Kylie is always going to side with Kris because they have always been so much alike," the source says. Hmmm.
Article continues below advertisement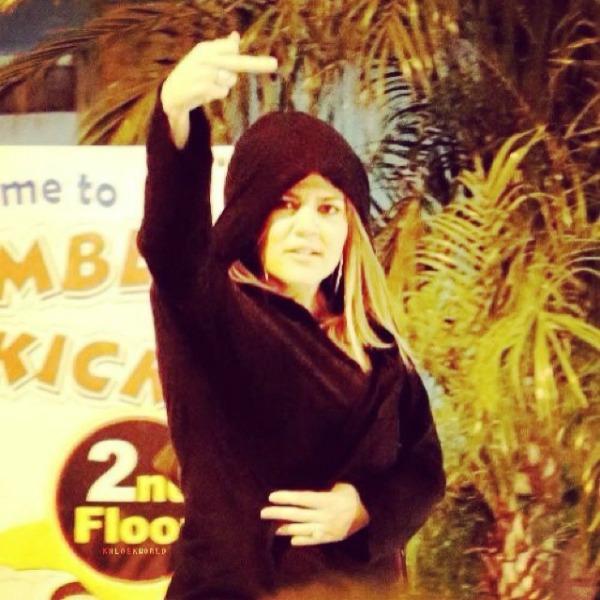 Meanwhile, in a new interview with New You magazine, Kris Jenner is opening about her divorce—to her first husband, Robert Kardashian. She called their split a mistake, saying, "The one regret, if I had to do it over, would be divorcing Robert Kardashian. Everything happens for a reason, and we learn from our mistakes. I thought I was so smart when I was young; I was fearless."
OK! News: See how the Jenner kids addressed their parents' separation on Instagram.
As for Bruce? Millionaire Matchmaker Patti Stanger says she wants him for the show! "I want Bruce—Kris, I'm sorry—but I wanna put Bruce on Millionaire Matchmaker. We actually put the call out today," she said. She also thinks she knows the right guy for Kris: "Kris is all woman. She needs to go for a younger guy." Now there is a reality TV crossover I'd love to see!
What do you think of all these new Kardashian developments? Do you like how the family is handling all the drama? Tell us in the comments below or tweet us @OKMagazine.