NEWS
Megan Fox And Machine Gun's Movie Shuts Down — Again — After COVID Strikes Set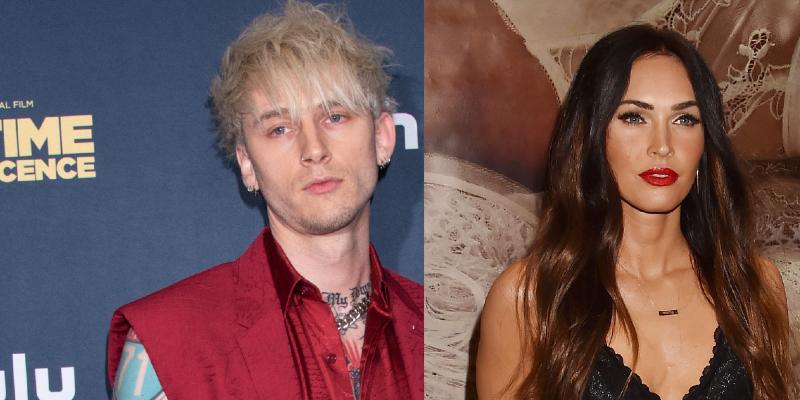 Trouble in Paradise... literally! Megan Fox and Machine Gun Kelly's upcoming film, Midnight in the Switchgrass, was forced to halt production yet again after two people on set in Puerto Rico tested positive for COVID-19.
The couple met on the Caribbean island earlier this year when filming began for the American crime thriller, also starring Bruce Willis and Emile Hirsch, about two FBI agents who are close to busting a sex-trafficking ring that overlaps with the true story of a Texas serial killer. However, production quickly shut down at the beginning of the coronavirus pandemic in March.
Article continues below advertisement
After several months in quarantine, and with COVID production protocols set to ensure everyone's safety, the cast and crew went back to work on the island in July to resume filming — but hit another bump in the road when two people on set tested positive for the virus.
The rep for The Pimienta Film Co. told TMZ that the two positive cases were asymptomatic and the individuals immediately quarantined, but production decided to halt filming. Director Randall Emmett now plans to resume filming in Santa Barbara, California, in the coming weeks with even more precautions in place.
Article continues below advertisement
"A twin flame is actually where a soul has ascended into a high enough level that it can be split into two different bodies at the same time," the New Girl actress dished. "So we're actually two halves of the same soul, I think. And I said that to him almost immediately, because I felt it right away."
SORRY, MEGAN! BRIAN AUSTIN GREEN REVEALS '90210' CO-STAR HOOK UPS
The 'my ex's best friend' singer — who says he's "locked in" with the brunette beauty and no more dating for him "probably ever" — confessed that he would wait outside on his trailer steps, "every day … to catch one glimpse of eye contact," during filming.
Since then, the Jennifer's Body bombshell starred in the rapper's raunchy 'Bloody Valentine' video, and the pair have been spotted sharing kisses, holding hands and taking romantic walks on the beach together... not to mention their extreme PDA all over social media!