NEWS
Obviously The Hills Was Fake! And That's Totally Okay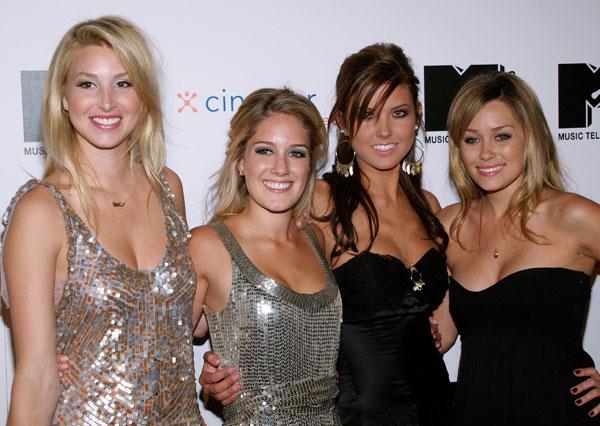 Another day, another cast member from The Hills confessing there were artificial elements of the reality show. In an interview airing tonight on E! News, Audrina Patridge admits that scenes were manipulated on the show and that she was forced to fight with co-star Kristin Cavallari. Oh yeah?
Photos: Look back at the best moments from Heidi and Spencer on The Hills.
This is not surprising. Anyone who has watched more than one consecutive episode of a reality-TV series and has basic deductive reasoning capabilities can grasp that such shows are essentially and fundamentally artificial. First of all, it's not normal to be followed by cameras and have professional lighting in your apartment. It's not normal to take part in "confessionals," in which you verbalize your internal monologue while being filmed.
Article continues below advertisement
Even Oscar-winning documentaries are manipulations on the truth. They are one artist's version and interpretation of an event. That's how the nightly news works, and how reality television works, and they're not even that different. Kristin Cavallari went one step further on Bethenny Frankel's show and explained that producers would text her incendiary things to say on camera. I think this is genius.
OK! News: Kristin Cavallari told us what she thought of The Hills alternate ending.
Does anyone feel cheated when they find out Glee isn't real? Does that make it less entertaining? To mourn the veracity of a show about squabbling (but beautiful) twentysomethings is to suggest that you wasted time watching The Hills from 2006 and 2010. I'm sorry to tell you that you did waste time. Watching television is about wasting time! The show released an alternate ending last year.
Article continues below advertisement
Watch The Hills again, and instead of being upset about how fake it is (and always was), try actually scavenging for moments of truth. They often happen when the cast is drunk. Or crying in an ugly, uncontrollable way. Or when Lauren Conrad unconsciously fluffs her hair to make herself look both hotter and cooler when Kristin, the cooler and hotter girl of the two, walks into Heidi Montag's wedding. It's fun!
Are you surprised to hear how fake The Hills was? Did you watch the show? Do you think some reality shows are faker than others? Tell us in the comments below or tweet us @OKMagazine.