NEWS
OK! Exclusive: Listen to Part two of a Playlist from the Producers of HIMYM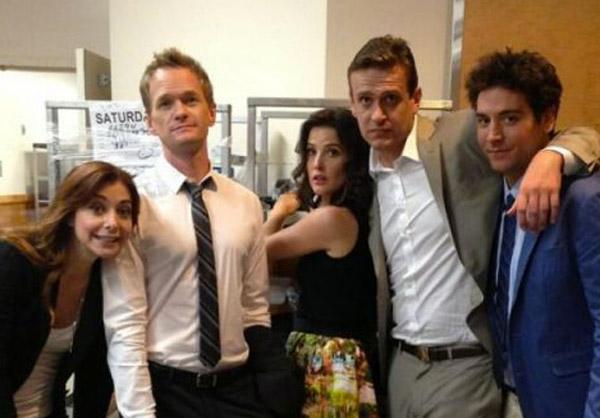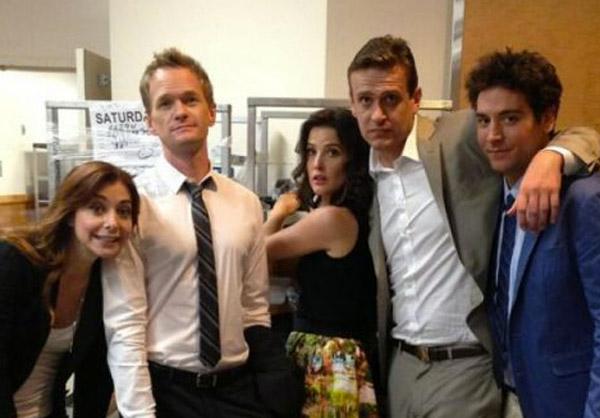 Producer Craig Thomas first shared a playlist of songs that have inspired and informed the character of the Mother, as well as Ted's other girlfriends. Today, we're adding on the songs for each of the major characters. Read on for Craig's thoughts, then listen to the whole playlist right here! Take it away, Craig:
Article continues below advertisement
OK! News: What was your favorite moment from the major season premiere of HIMYM?
We don't want to give away too much about what music we'll use in Season 9 – we like to surprise the audience. For this interview, I tweeted our fans for suggestions of their favorite HIMYM songs and I was floored by how passionate and specific peoples' responses were. Their answers are better than mine, so off of the fans' tweets, I'll list out an important song (or two) for each character over the course of the series, especially as we head toward the end.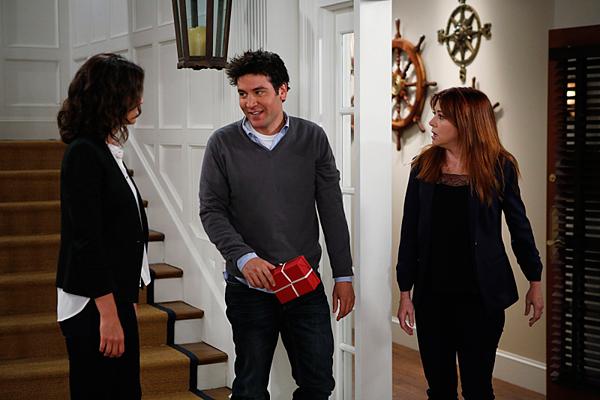 Ted: One of my favorite moments of Season 8 is in "The Final Page, Part 2" when Ted encourages Robin (who is supposed to be Ted's date to the grand opening of the skyscraper he designed) to go be with Barney instead. It's a noble, bittersweet moment from Ted. The episode ends with this great shot of Ted looking out the window toward the rooftop where Barney and Robin have just gotten engaged and it's set to "Let Your Heart Hold Fast" by Fort Atlantic, an indie band from Portland, Oregon. So many HIMYM fans tweeted that this song was one of their favorites. It's great to give exposure to a lesser-known band (the Youtube views on that song went crazy in the 24 hours after the episode aired!) and credit goes to our awesome Music Supervisor Andy Gowan for turning us on to the song. The song couldn't have been more perfect.
Article continues below advertisement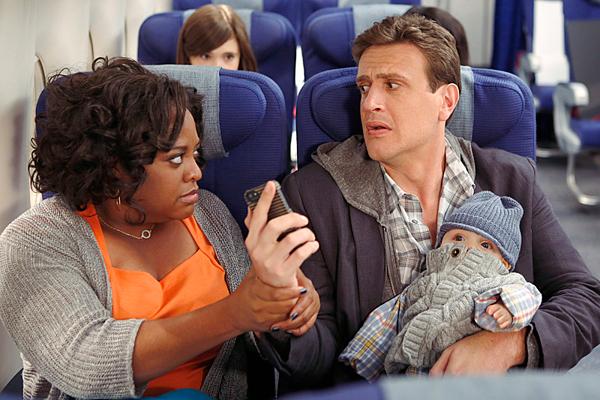 Marshall: The fans were unanimous on Twitter about this one: "I'm Gonna Be (500 Miles") by The Proclaimers. The cass-ingle of this song was stuck in the tape-deck of Marshall's Fiero all through high school and college and in "Arrivederci, Fiero," we see Marshall and Ted on a road trip where they listen to this song at least 500 times. Will this song make a comeback in Season 9? Stay tuned!
MORE ON:
How I Met Your Mother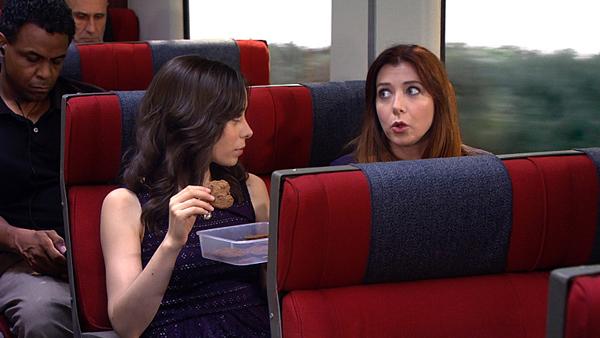 Lily: A fan's tweet reminded me of this one and it was a fun song for a certain side of Lily: "The Painter" by I'm From Barcelona. Lily always wanted to be a painter but never had the success she wanted. There was a quirky storyline where Lily learns from a veterinarian that her paintings are beloved by dogs – her art strangely calms them. It's an odd little victory for Lily's art career and it plays out to this odd little song, which features a jaunty horn-line and an upbeat, chant-along chorus.
Article continues below advertisement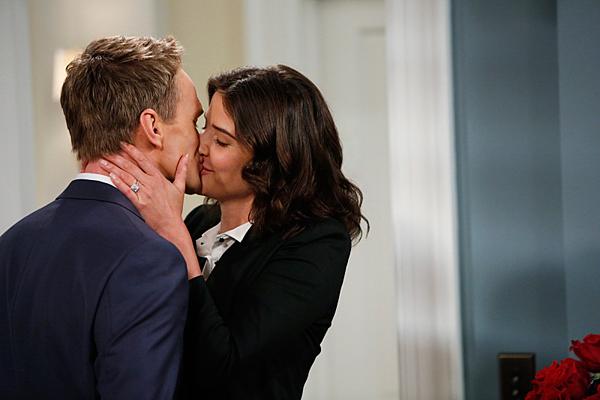 Robin: When we were still getting to know Robin, we did a Halloween episode called "The Slutty Pumpkin" in Season One. There's a lovely little scene between Robin and Ted late at night up on the roof, after a Halloween party has long since ended. Robin admires Ted's belief that he will one day meet "The Slutty Pumpkin" (a girl he saw but never talked to at the same party years earlier) and wonders whether she'll ever have that same kind of vulnerable, open-hearted belief. She fears she may be too cold and closed off. It's a very real, honest moment from Robin and it's set to this beautiful song "Inside Of Love" by Nada Surf: "I wanna know what it's like / On the inside of love…" So great.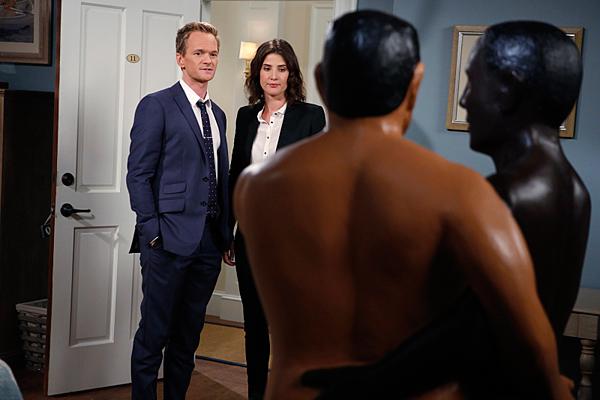 Barney: For Barney, Twitter was again unanimous for an original HIMYM song (that Carter and I wrote, actually!): "Nothing Suits Me Like A Suit," Barney's no-holds-barred, grandiose "Singin' In The Rain"-esque musical tribute to suits. It tells you almost everything you need to know about Barney. Neil hit this out of the park and it actually got nominated for an Emmy. There's a HIMYM soundtrack album of original music (How I Met Your Music, available on iTunes only!) and that song's on there. We're really proud of that album and we feel like it didn't get as much publicity as we had hoped, so we'd be remiss if we didn't try to wedge a shameless plug for it! So there it is: shamelessly plugged! In terms of Season 9, all I'll say is that you'll get to see NPH do so more musical mayhem – how could we not! Editor's Note: Yep, it's only available on iTunes, so you won't see it in the playlist below. Listen to it here.
What spoilers did you get from this? Where do you think the producers will take HIMYM next? What's your favorite song on the list? Tell us in the comments below or tweet us @OKMagazine.