NEWS
OK! Exclusive: The Voice Winner Tessanne Chin Talks Her Post-Show Relationship with Adam Levine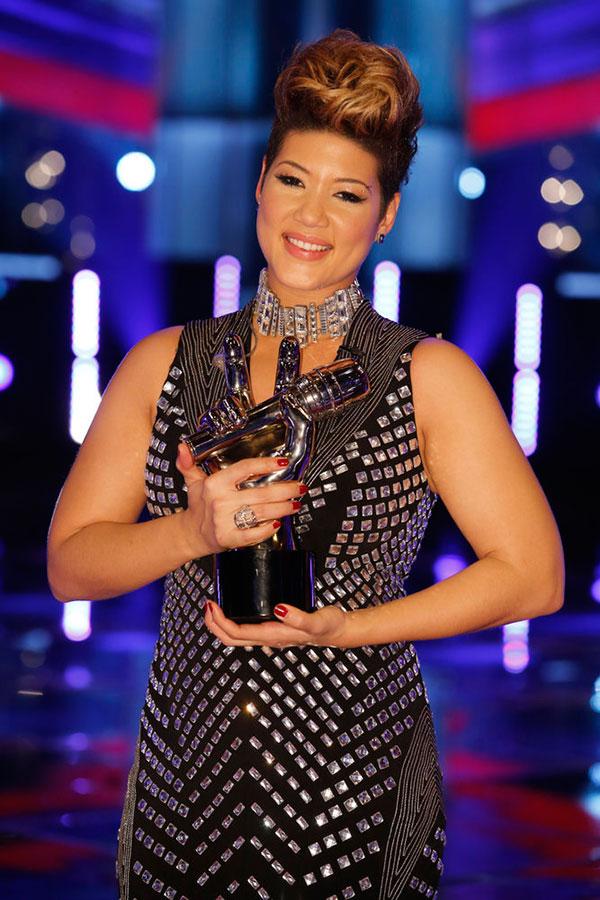 Tessanne Chin has won the fifth season of The Voice! As a member of Team Adam Levine, the Jamaican singer finally ended Blake Shelton's winning streak and took home the top spot. Fresh off her win, an exhausted Tessanne chatted with OKMagazine.com about the last few crazy hours of her life and what's coming next.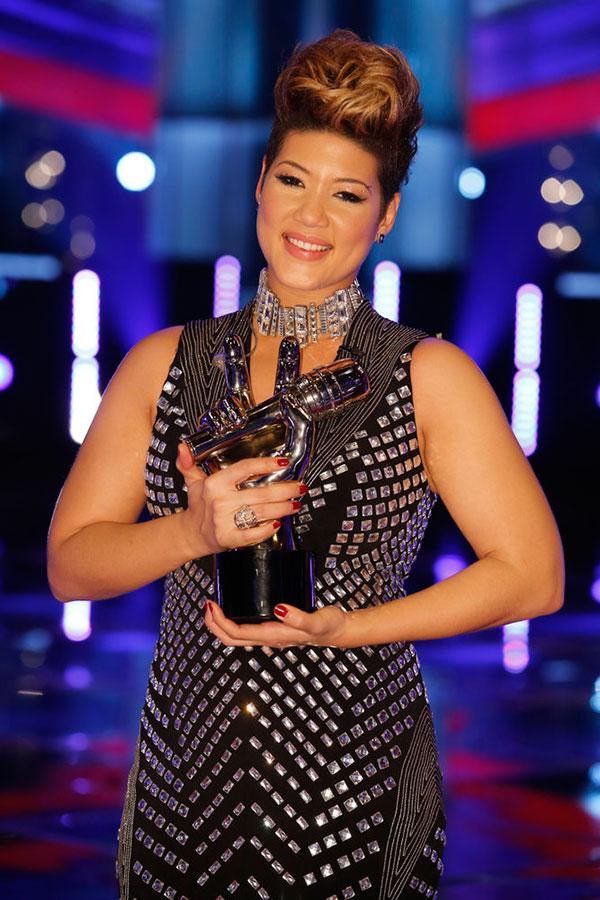 OK!: Are you exhausted? Have you slept?
Tessanne Chin: Completely exhausted but very happy.
Article continues below advertisement
OK!: Huge congratulations to you. Have you gotten any congrats from huge musicians or anything?
TC: Well I got a congratulations from Shaggy. And the prime minister of Jamaica called me!
OK! News: Read our interview with The Voice runner-up Jacquie Lee!
OK!: What was it like the minute they said your name?
TC: It was absolutely amazing. To have worked this hard and come this far, to have actually won is the perfect ending. It's kind of bittersweet because I wish everyone could have won, because we all worked our butts off to get here, but I'm very honored to have this moment and share it with my coach.
OK!: There were so many amazing performances during the finale. Did you get to chat with Celine Dion after your performance together?
TC: Oh my gosh, I got to talk to her during rehearsal and before we went on. She's one of those people who immediately puts you at ease. She's so unbelievably gracious, and I have nothing but love and respect for her. It was such an honor. She was like, 'Listen, we're going to go out there and we're going to have fun. And they're going to have fun.' She made it so easy.
Article continues below advertisement
OK!: How did it feel to break Blake's winning streak?
TC: laughs It felt good, but I think it felt better for Adam. They have that little romance going on there, a love-hate thing. But Blake's an awesome coach, and there's a reason he's won three times. I'm just happy Adam and I could bring it home this season. He really brought his A game this season in terms of coaching, and being such a mentor for us, being so careful with what he chose for us.
OK! News: A Great Big World talks about performing on The Voice.
OK!: I read an interview in which Adam said this was better than his wedding day or when his children will be born.
TC: He's so silly. laughs Oh my God. He's special.
OK!: What do you think your relationship will be like now that the show is over?
TC: I know Adam is a very busy guy, so I'm not naive to think we're going to be talking on the phone with him 24/7, but he's very sweet and he assured me, 'Tess, no matter what happens, from here on out we are always here for you. If you need anything, you just call me.' I really appreciated that.
Article continues below advertisement
youtube=https://www.youtube.com/watch?v=_dJiFmpUn9o&w=560&h=315
OK!: Looking back at the season, what was your favorite performance?
TC: There are so many aspects to each one that were my favorite. I loved doing "Bridge Over Troubled Water," because that's such a powerful song. Likewise, "I Have Nothing" because that was my last solo performance on the stage.
OK!: What comes next for your career?
TC: Right now I'm doing a lot of press, as you can expect. I have a single out on iTunes that I'm promoting called "Tumbling Down," by Ryan Tedder. I'm very, very just honored to be able to sing a song written by him. We have the Rose Bowl coming up on January 1, and I go straight into the recording and producing and writing of my album. Just looking forward to all of these wonderful things, but also going home for a little. Time to spend with my family and just soak it all in. Get some good, home-cooked food, you know? laughs
OK! News: Check out the all-time hottest pic of Adam Levine.
OK!: Is there anything fans don't know about you by now?
TC: Gosh. I think on stage there's a side of me that comes out that's very fierce and confident. Off stage, I'm very quiet and very reserved and kind of shy. I get extremely nervous before performances. I pray and try to look at it as, 'I'll go out there and have fun,' but it's very nerve-wracking for me. I don't think that will ever change.
Article continues below advertisement
OK!: Who are you listening to, and who do you hope wins a Grammy?
TC: I'm listening to a lot of people. Emeli Sande, Lorde, and I'm a big Lana Del Rey fan as well. That album will never get old for me. I also love Pink and oh, I just bought the Beyonce album! I had to. I just love her.
OK!: What's your favorite song so far?
TC: "XO," and "Jealousy."
OK!: Is she your favorite artist, do you think?
TC: She is definitely one of my favorite all-around performers. She works, man. She works for her money, that lady. You can't ever look at her and think, Oh, she had it easy. She puts on a show. What I love about Beyonce is she's not a slave to a genre of music. When I listen to that album, I hear so many different influences, so many different genres. I just think, Yeah. That's the way to do music.
What was your favorite Tessanne performance this season? Were you rooting for her? Do you like Adam as a coach? Tell us in the comments below or tweet us @OKMagazine.