NEWS
OK! Hotties of the Day: The Lonely Island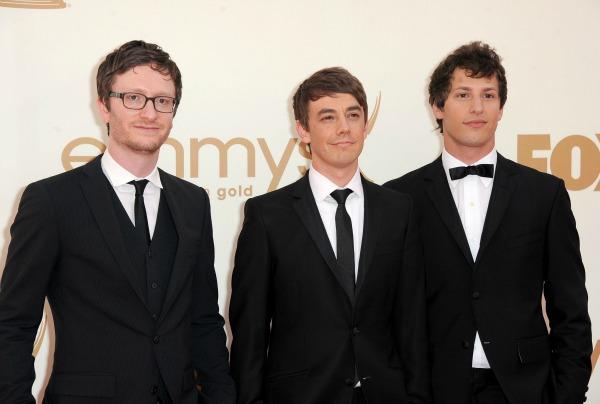 Today's OK! Hottie of the Day is super hot, because it's 3 hotties in one!
Photos: What's Zac Efron doing on set?
This week The Lonely Island revolutionized Hump Day, by naming Wednesdays "Wack Wednesdays." Now every week leading up to their new album The Wack Album release on June 11th, Andy Samberg, Akiva Schaffer and Jorma Taccone will be premiering a new video right smack dab in the middle of the week.
Article continues below advertisement
If you can't wait until then, let's relive this genius moment just in time for Mother's Day: