NEWS
OK! Investigates: Teen Moms 2 Money—Leah Messer Is Sitting Pretty, Find Out How Much She's Worth!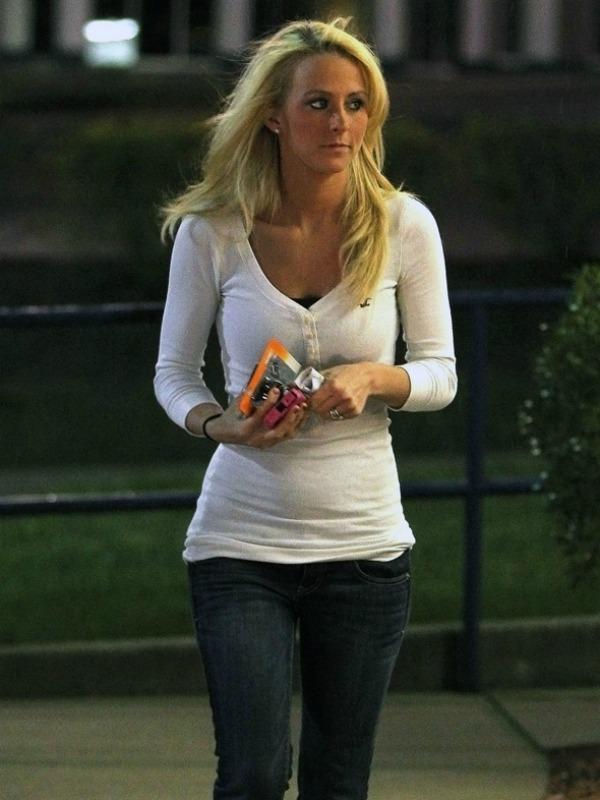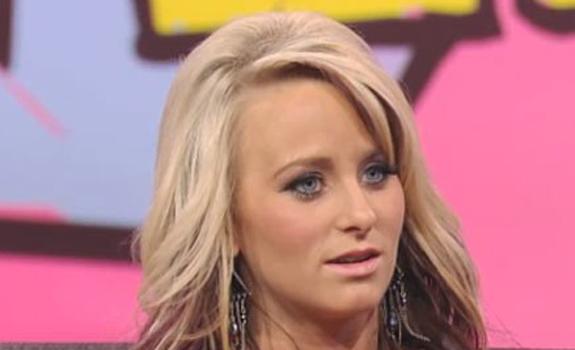 Leah Messer really does have it all! A loving and supportive husband, gorgeous kids and money in the bank!
Article continues below advertisement
In the second part of our Teen Moms 2 money special feature, OKMagazine.com breaks down what's in Leah Messer's bank account.
There have been numerous reports that Leah is considering quitting, if MTV do decide on a fifth season of the hit show—choosing instead to leave the drama behind and concentrate on being a wife and mom.
"I will NEVER let money take over my life! All I need is what I have.. Money will NEVER make me truly happy! It'll never buy my happiness," Leah tweeted back in January.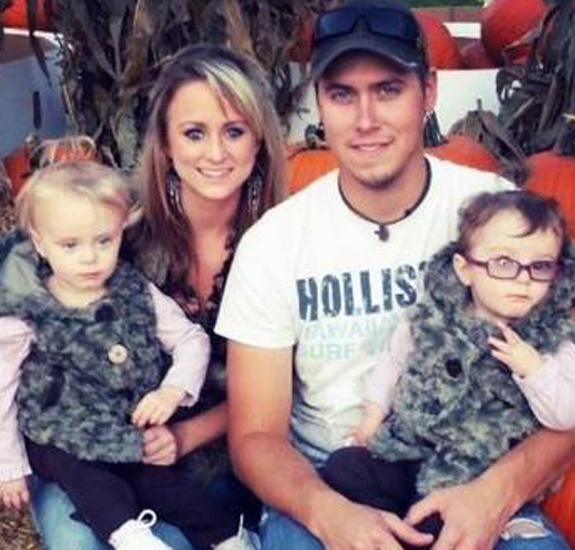 Leah, pictured here with hubby number two, Jeremy Calvert, has twin girls from her previous marriage
Article continues below advertisement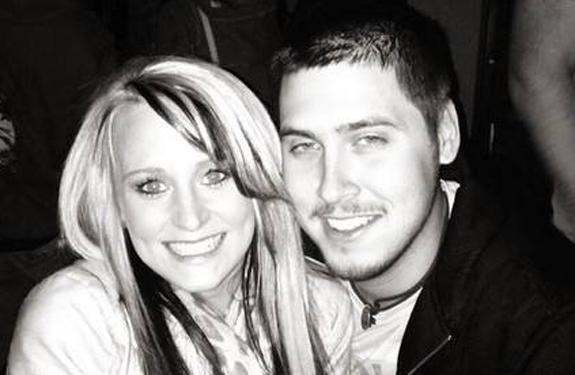 Leah married Jeremy on April 4th 2012, they have a baby girl together
Like fellow Teen Mom, Jenelle Evans, Leah was paid $75,000 per season for the show, along with a $20,000 bonus—hwoever, unlike poor Jenelle, who is currently broke and living back at home with mom, Leah has managed to keep hold of her hard earned cash!
OK! NEWS: TEEN MOM 2 STAR LEAH MESSER WEDS AGAIN
In addition, Leah recently started a part time work gig at a local tanning salon, Tanfastiq, which helps bring in some extra cash, in the region of $200 per week—and she loves it!
Article continues below advertisement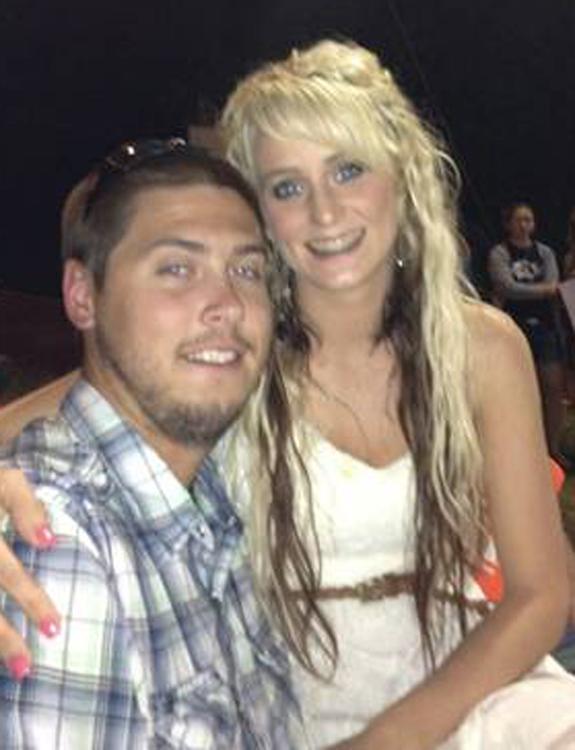 Jeremy earns the big bucks as a pipeline engineer, Leah works part-time in a tanning salon
"Working @tanFASTiq 10-4. Come see me, and tan your booty! #spraytan #levels1-5beds #teethwhitening #fitwrap We pretty much have it all!" She Tweeted back in March. "Love it here, you should be tanning here!"
OK! GALLERY: THE CASTS OF TEEN MOM AND TEEN MOM 2 REUNITE IN NYC
Then there are the magazine deals.
Messer struck a deal with US Weekly for her wedding photos last year and then for the first baby photos of little Adalynn, who was born February 4th—that brought in an extra $12,000.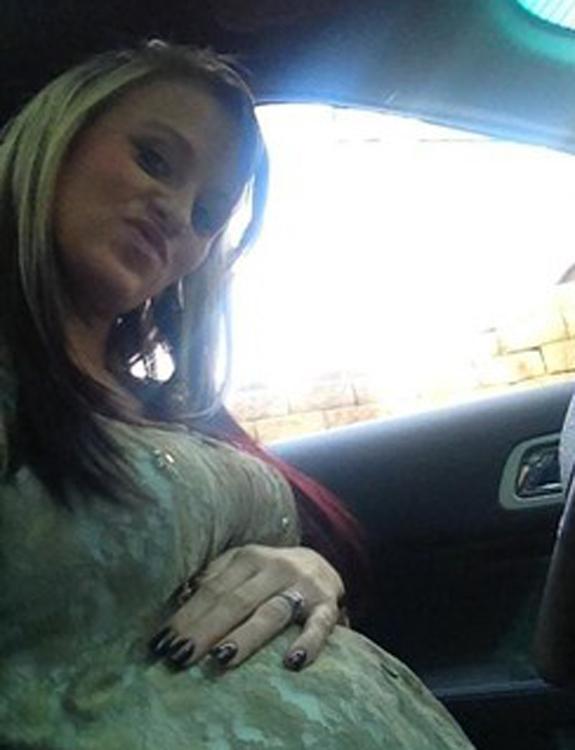 Leah gave birth to daughter Adalynn on February 4th
Finally, Corey pays Leah $700 a month in child support—the amount came under scrutiny last season after Leah's mother claimed MTV edited the show to make it appear her daughter was being greedy and trying to squeeze as much money as possible from her ex.
Photos: We Play Matchmaker With the Teen Mom Babies
The truth of the matter though is that Leah is actually entitled to around $1,200 a month in support, but agreed to settle for much less, $100 less in fact than the $800 a month that she was shown agreeing upon in Teen Mom 2.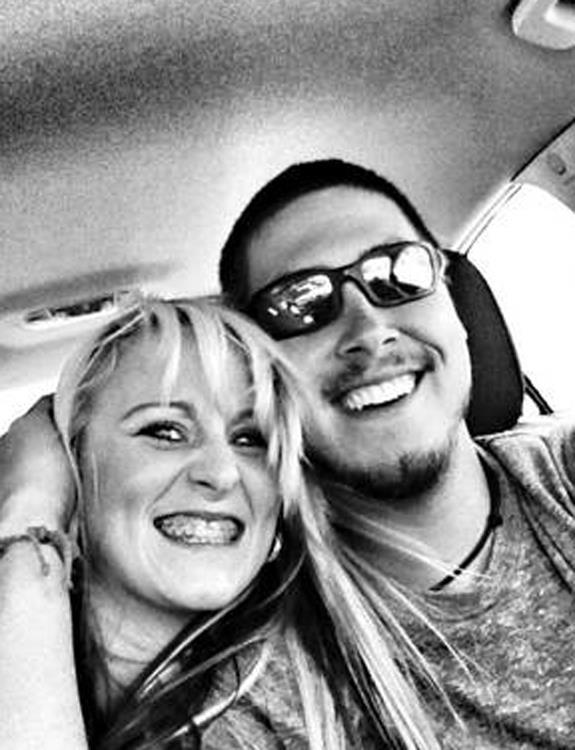 Leah and Jeremy own a three bedroom hone in Elkview, West Virginia
Messer has also been smart when it comes to spending her income—she and Jeremy own a three bedroom home in Elkview, West Virginia which is worth in the region of $300,000!
Not bad for a 21-year-old!
What do you think of Leah Messer's financial situation, has she earned the money or had an easy ride? Sound off in the comments below and tweet us @OKMagazine