NEWS
OK! Investigates: Teen Mom 2's Money—You Won't Believe How Much Jenelle Evans Is Worth!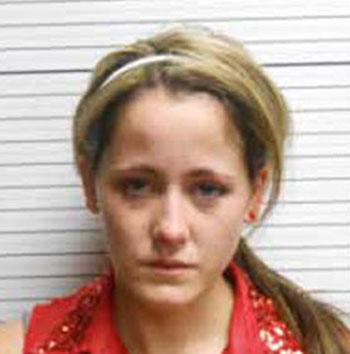 When it comes to net worth, the Teen Moms ain't got a patch on the Real Housewives!
Unlike their older, wealthier Bravo counterparts, MTV's reality star stable is not exactly rolling in the dough—in a special, exclusive, week long feature OKMagazine.com breaks down exactly what each of the main Teen Mom stars earn, where their income goes and what they are worth—starting with everyone's favorite…. Jenelle Evans!
Article continues below advertisement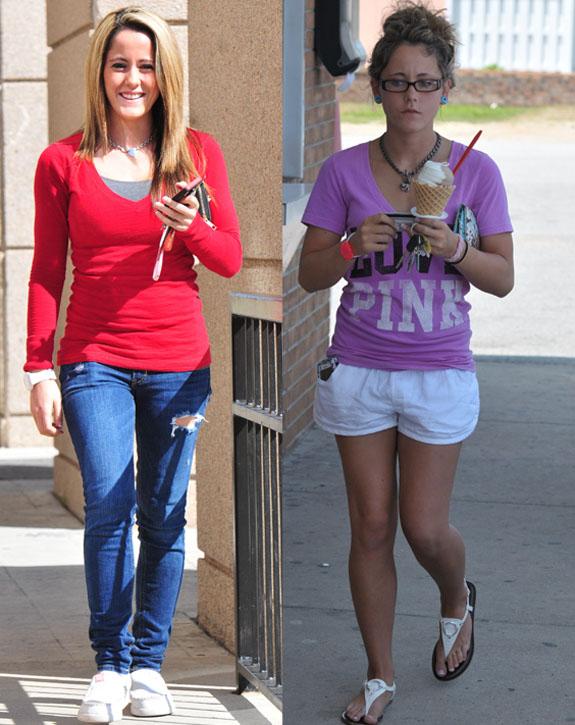 Despite earning in excess of $190,000 last year, Jenelle Evans is flat broke and living with her mom!
Not surprisingly, given her past drug habit (Jenelle insists she is now sober), lengthy arrest record and accompanying astronomical legal bills—not to mention the questionable boyfriends and fiancés—poor Jenelle, is literally, pretty much, well….. poor!
Unlike other Teen Mom stars Jenelle's contract forbids her from making paid appearances and from scoring magazine deals (unless arranged through MTV) so she is, in theory, unable to earn any supplemental income, although she does earn a "negligible" amount from a paid-to-tweet deal (around $10,000 a year).
Despite raking in a cool $190,000 last year ($75,000 for season three and $75,000 for season four of Teen Mom 2, plus $40,000 in bonuses) Evans is flat broke right now.
Article continues below advertisement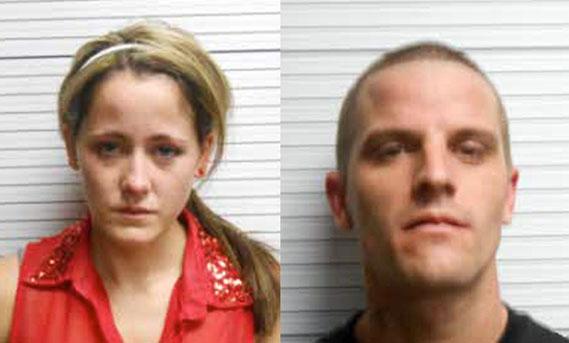 Jenelle was arrested in April along with Courtland Rogers and charged with simple assault and possesion (of heroin)
Article continues below advertisement
Then there are Jenelle's sizeable outgoings!
Evans has struggled, very publicly, with addiction issues—and she has blown a significant chunk of change on hard partying.
She already has two trips to rehab under her belt and a slew of arrests too—racking up sizable legal bills in the process.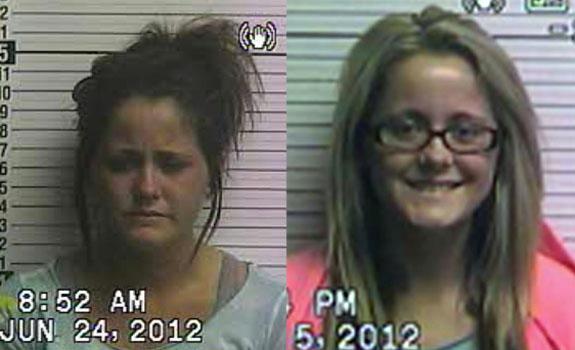 Jenelle was arrested four times in 2012 over accusations of stalking and alleged drugs possession and assault
Jenelle's latest arrest occurred in April following an alleged assault on her husband Courtland Rogers—along with simple assault, Jenelle was also charged with possession with intent to manufacture, sell and deliver a controlled substance and possession of drug paraphrenelia—Rogers was charged too.
OK! GALLERY: AMBER PORTWOOD PARTIES HER WAY TO INDIANAPOLIS COLTS GAME
According to court documents, cops recovered 12 bindles of heroin, plastic wrapping paper and a glass smoking pipe at the time of the arrest, Jenelle is also facing an additional count of simple possession of a controlled substance, a misdemeanor, for having Percocet without a prescription.
Jenelle has proclaimed her innocence, insisting all drugs and paraphanelia belonged to Courtland.
Article continues below advertisement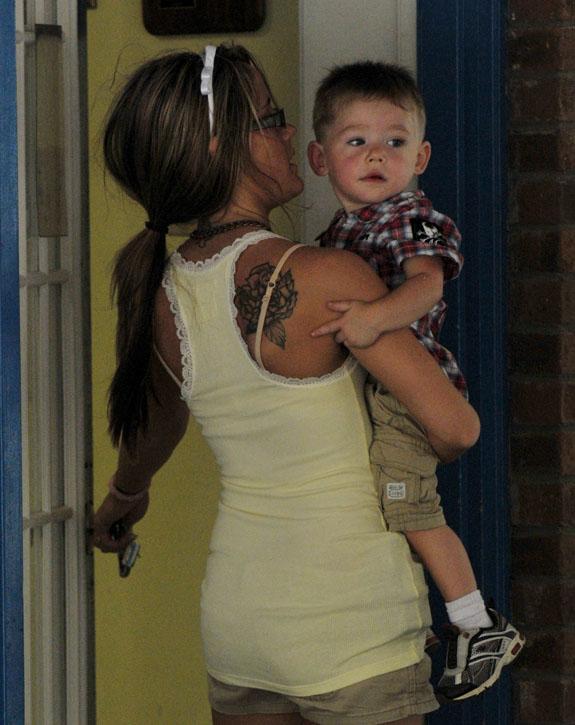 Jenelle's adorable son, Jace, lives with her mom Barbara who has full custody
Not surprisingly, out of Jenelle's income, what didn't go on partying has been blown on legal bills—the reality star posed for FOUR mug shots in 2012 alone!
She was busted on January 10th for allegedly making "harassing phone calls" and "communicating threats" to her former roommate, Hannah Inman.
Jenelle was arrested again just six days later, for "violating a domestic violence order" as she allegedly continued to threaten Inman.
Next up, Evans was charged with misdemeanor stalking in March, once again over her ex-roommate.
Then, Evans was arrested June 24, following a domestic dispute with then-fiance, Gary Head, she was charged with simple assault, possession of marijuana, possession of drug paraphernalia and possession of Klonopin without a prescription.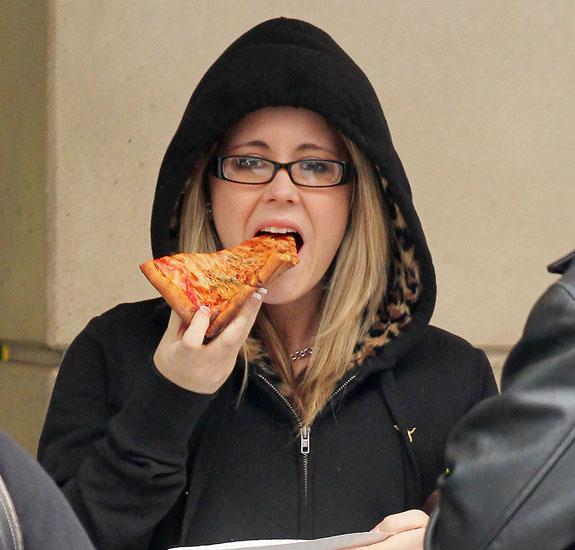 Jenelle's financial future is uncertain as she awaits news on if Teen Mom 2 will be renewed for another season
Article continues below advertisement
At the moment it's up in the air as to whether there will be a season five of Teen Mom 2, so between her upcoming court appearance on her latest charges—she's expected to be indicted by a grand jury and felony charges handled in Superior Court—and her hit show possibly being cancelled, Jenelle's financial future continues to look uncertain right now.
Are you surprised by Jenelle's financial situation? Sound off in comments below and tweet us @OKMagazine and be sure to come back tomorrow for all the details on Leah Messer's finances!