NEWS
OK! Next Big Deal: Singer Sevyn Streeter Is Behind the Biggest Songs of the Year!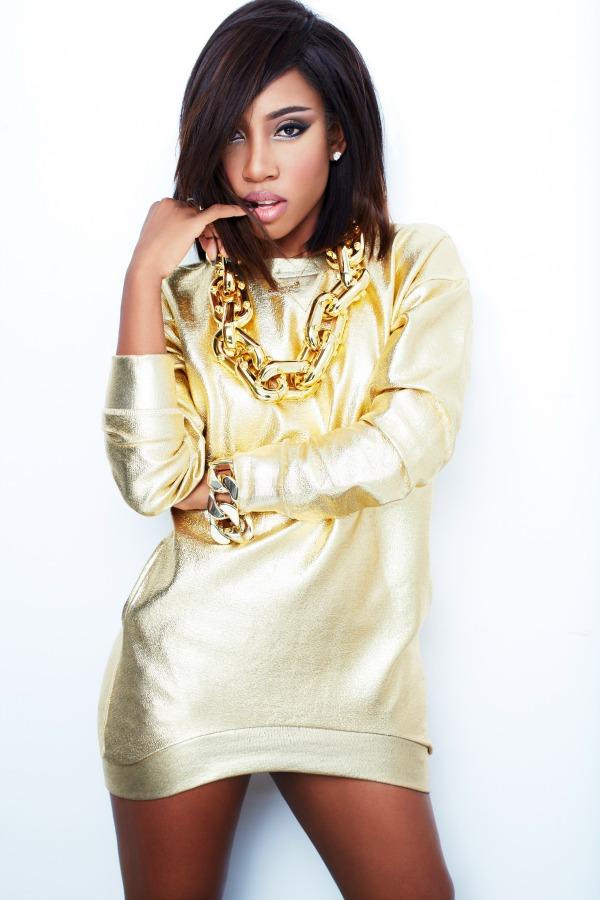 It's possible you've never heard of R&B singer Sevyn Streeter before, but you've definitely heard her work. She doesn't just write songs for herself—she's written some of the biggest hits of the year for other artists! Her EP is out December 3 (pre-order here), and she's currently on tour with K. Michelle (more info here). We chatted with the girl behind Ariana Grande's "The Way" and Chris Brown's "Fine China" as she's about to launch a musical career that's all hers.
Article continues below advertisement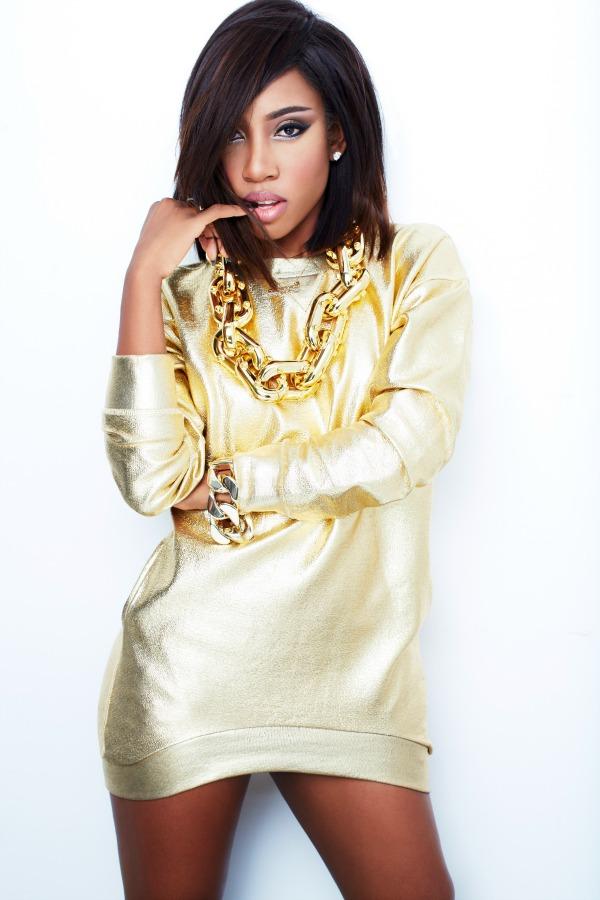 OK!: What would you say was your big break?
Sevyn Streeter: Is it weird to say I don't think I had a big break? I am really appreciative for the way things have unfolded. Things took off when I got my first writing placement, because that opened up the door for me to write more records for other artists, I was able to write "New Day" with Alicia Keys and the Ariana Grande record "The Way." Writing started everything up for me.
OK! News: Watch Justin Timberlake make out with a hot girl who's not Jessica Biel in his new video!
OK!: How does one become a professional songwriter?
SS: I wish there was a blueprint because I would've followed it! Honestly, in my case I was blessed to have a manager, and I was introduced to Chris Brown, and Chris just took me under his wing. Me, Chris, and Kevin McCall started writing every day and we developed a cool chemistry, so that is how it happened for me. You should find the dopest producer in your area and that producer is always going to want songs written to his beat.
Article continues below advertisement
OK!: What makes a R&B song successful?
SS: I feel like R&B is really based off of emotion and truth. R&B is a conversation. You have to be honest, and you can't be afraid to be emotional. It can make you cry, it can make you angry, one second you are in love, one second you are mad at the person, one second you are at a backyard barbecue. It is all about truth.
youtube=https://www.youtube.com/watch?v=XgFiWGIVP6s&w=560&h=315
OK!: You worked on some amazing huge hits this past summer. Do you have one song that is your favorite from your career?
SS: I say it all the time and I don't think it's ever going to change. My favorite song I ever wrote is "Yeah 3x" because it was my first placement. It was with a great artist, Chris Brown, and I couldn't believe it at the time. Honestly I still can't really believe it! It is the first time someone ever gave me a shot, so that is my favorite.
Article continues below advertisement
OK! News: Listen to the week's best new songs, from One Direction, Rihanna, and more.
OK!: Tell me about the new album.
SS: My new EP is called Call Me Crazy But... and it is just talking about the cycle of a relationship. A lot of times, you get into it with your significant other and you feel like, Oh my god, you are acting crazy. I've heard that before—I'm sure a lot of us have! Really why I named my album that is because a lot of times that person has valid reasons. So call me crazy but, didn't you just lie about this?
OK!: You've been behind the scenes and on stage. Which do you prefer?
SS: I love both. That's like picking a favorite child! I feel like writing is like having a journal, with music that you add to it. It's therapeutic. But being an artist, that's what I dreamed about when I was a little girl. I wasn't in the mirror with my brush thinking I wanted to be a songwriter! I wanted to be Whitney Houston! When I'm on stage, the 10-year-old girl in me is saying "Yayyyyy!"
Article continues below advertisement
youtube=https://www.youtube.com/watch?v=3mC2ixOAivA&w=560&h=315
OK!: Where would you like to be in 5 years?
SS: I definitely want to have albums out. I want videos—I want really, really dope videos. I want to push myself as far as I can go in terms of videos. I want to write more records, for myself and other artists. I never want to stop doing that. Maybe in there there's some love. If God wants to throw that in the basket, too!
What do you think of Sevyn? Did you know she was behind so many songs? Would you rather be a songwriter or performer? Tell us in the comments below or tweet us @OKMagazine.