NEWS
OK! Old School: The 5 Best Episodes of MTV's True Life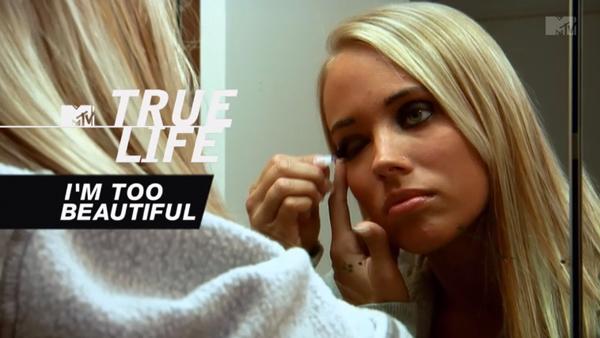 Everyone has a favorite True Life episode. MTV's wonderful, Emmy-winning documentary series has been on the air for a whopping fifteen years, and in that time they've given the world some serious gems. Here are my favorites. Share yours in the comments!
OK! News: Get to know the ladies of MTV's new shows Big Tips Texas.
youtube=https://www.youtube.com/watch?v=VYBGgExqzeM&w=420&h=315
True Life: I'm a Staten Island Girl. Yes, True Life is known for revealing really harrowing stories about drug addiction and political warfare, but my favorites are just the ones that make you laugh (even if it's slightly mean-spirited). Watching Staten Island girls struggle to cover their accents and move the 5 miles to Manhattan is just really fun.
Article continues below advertisement
Photos: See the beauty transformations of the Teen Moms!
youtube=https://www.youtube.com/watch?v=jNv60bBTw3E&w=420&h=315
True Life: I'm Getting Married. This episode is the gold standard both of this particular series and of the entire era in MTV (circa 2002-2003, for the record). At this point, I can recite Charlie's entire speech to his limo driver. And great news: Charlie and Sabrina are still together!
youtube=https://www.youtube.com/watch?v=3GjMJ24fvrQ&w=420&h=315
True Life: I Have a Summer Share. This episode is on the list because it was a direct precursor to Jersey Shore. It's so entertaining watching guidos living in Seaside, it really makes you wonder why it took MTV six more years before they released Jersey Shore.
OK! News: Check out Ryan Reynolds' best old roles.
youtube=https://www.youtube.com/watch?v=2RmUf72Oqjs&w=420&h=315
Article continues below advertisement
True Life Presents: Fat Camp. Okay, I'm kind of cheating with this one, but for one glorious episode, MTV extended an episode to make it feel more like a reality movie than a typical ep. I loved watching the campers tangle romantically and emotionally. The above clip is the best moments of camper Dianne, who appears to have a Facebook fan page here.
radar_embed service=mtvnservices src="https://media.mtvnservices.com/embed/mgid:uma:videolist:mtv.com:1708403/cp~instance%3Dfullepisode%26autoPlay%3Dfalse%26id%3D1708403%26instance%3Dfullepisode%26uri%3Dmgid%3Auma%3Avideolist%3Amtv.com%3A1708403" width="512" height="288"
True Life: I'm Too Beautiful. In case you think MTV's greatest episodes of True Life are behind them, rest assured that you're very wrong. They have new episodes airing right now, including the recent "I'm Too Beautiful." I don't think I need to convince you of what an amazing concept this is.
What's your favorite episode of True Life? What topics do you think they should cover next? Do you like the serious ones or the seriously funny ones? Tell us in the comments below or tweet us @OKMagazine.