NEWS
OK! or OMG?! Read Our Review of 'Now You See Me'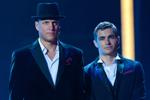 Article continues below advertisement
So go on. See what I thought about the film about magicians. Was it magical? Here's the lowdown...
First things first, let's give you a few deets about the plot. Four solo magicians (Jesse, Isla, Dave and Woody's characters) are brought together by this mysterious man in a hoodie, who tells them to put on a magic show in Vegas and pull off the biggest trick ever—rob a bank through teleportation. If they succeed, they get rewarded. Not going to tell you if they complete the task or not, just going to tell you that that's what the film is about.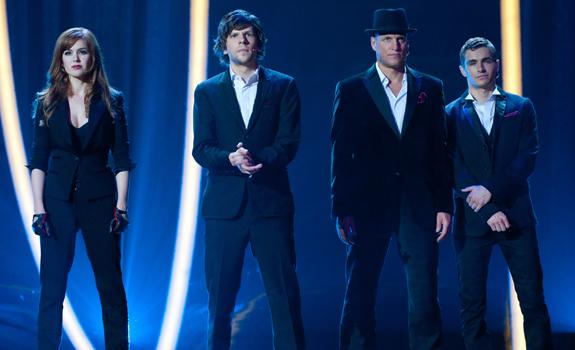 Photos: Dave (And James) Franco By The Numbers
Also, one thing to note, the film is not as much about magic as you probably think it is. There's a whole separate aspect to the film about heists and getting arrested and there's also car chases and fist fights, so if you're an action movie kinda gal, this is probably up your alley.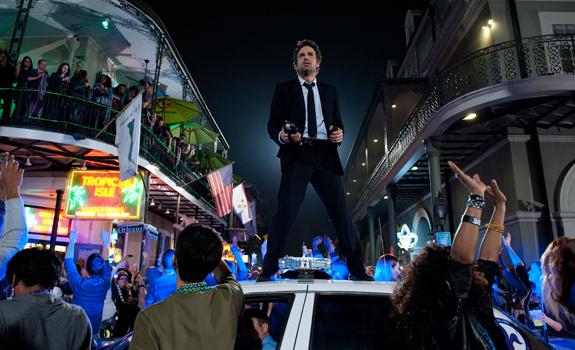 Photos: A Look Back on My Crush on Jesse Eisenberg
Another thing to note, the cast is insanely good. The acting was definitely good. Unfortunately though, the plot just wasn't as good. You might be confused (Morgan Freeman actually uses the word 'befuddled' in the film, which is more accurate) at what's going on because with the action aspect and the magic aspect, there's just a lot happening. So pay close attention.
Article continues below advertisement
Also, I felt like the film could've been funnier. Woody Harrelson's character Merritt, a mindreader, was definitely the comedic relief of the film, but the audience was lauging mostly at some of Mark Ruffalo's cheesy lines (he plays an FBI agent) and Morgan Freeman's weird statements. Laughing at, not with, though.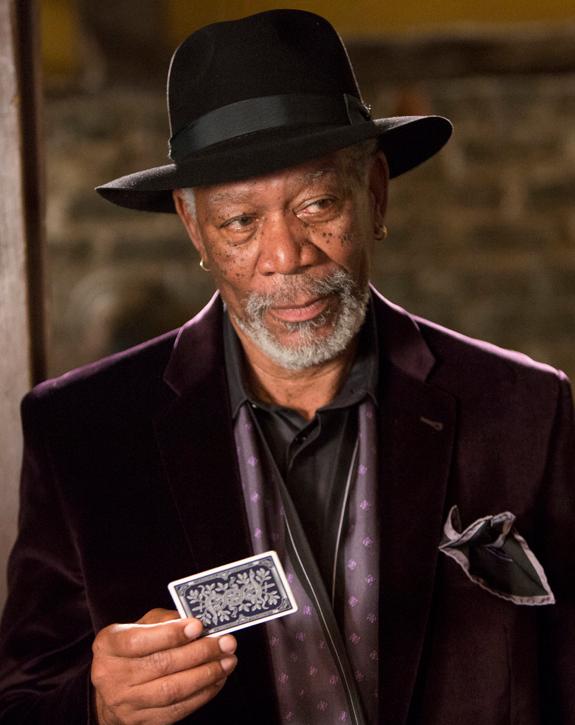 Watch: Isla Fisher's 5 Funniest Moments
But? There is certainly a twist ending. Movies that end the opposite of how you think they're going to end are the best kind of movies, so in that sense, this film was amazing.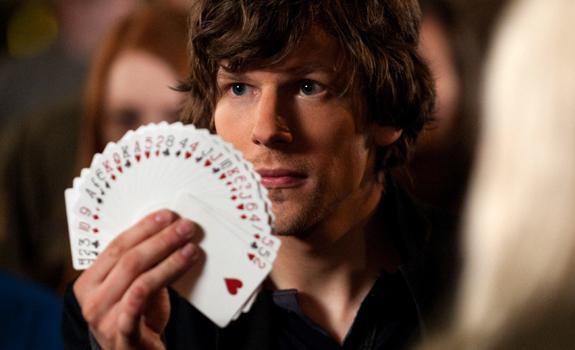 OK! or OMG?!: Sorry Jesse, I love you, but this one's getting an OK. Like I said, there was too much happening and not enough magic. Also, not enough Jesse. All films need more Jesse.
Photos: Read Our Review of The Hangover 3
Now You See Me is out today! Did this review change your opinion of the film? Do you like movies with twist endings? Tweet @OKMagazine!