NEWS
Oprah Winfrey "Profoundly Disappointed;" School Worker Acquitted of Abuse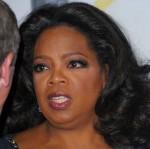 Oprah Winfrey is "profoundly disappointed" in the results of a woman's trial who was accused of abusing teenagers at Oprah's school for girls in South Africa after she was acquitted today.
OK! NEWS: RYAN, OPRAH & MATT TOP THE TOP EARNERS OF TV
Former school matron, Tiny Virginia Makopo, was accused of trying to kiss and fondle girls at the school since it opened in 2007 outside Johannesburg, The Associated Press reports.
Article continues below advertisement
"The matron who was working at the Oprah Winfrey school was found not guilty on all the sexual assault charges," Mthunzi Mhaga, a spokesman for South Africa's National Prosecuting Authority, said Monday. "The magistrate was of the view that the state had failed to prove beyond reasonable doubt that she was guilty. We won't be appealing the judgment."
In a statement Monday, Oprah herself spoke out saying, "I will forever be proud of the nine girls who testified with the courage and conviction to be heard."
She also said that the staff of the $40 million school "is committed to providing a nurturing educational environment so that all of our girls may continue to flourish. And they are indeed thriving."
OK! NEWS OPRAH WINFREY BRINGS ROSIE O'DONNELL BACK TO DAYTIME TV
"It's unfortunate that this had to happen because what Oprah Winfrey has done for those children in that school — it's really encouraging, it's outstanding, it's really appreciated by South Africans," Mhaga said. "But unfortunately, in the justice systems in every country, it's not about what you know, it's about what you can prove in the court of law."
Since the scandal began, Mzamane claims she's had difficulty finding a job since Oprah said she "lost confidence" in her.